First impressions are everything and we've found some houses that really understand that. From incredible front doors through to spectacular entrance halls, we don't think you'll be able to forget these properties in a hurry. Or the skill and talent of the designers that created them!
If you're ready to feel more than a little inspired and awestruck, come with us…
1. A contemporary take on the classic dark and brooding front door that scares potential intruders away, we love this combination of brushed metal, glazing and pretty plants!
2. Talk about a loud and proud entrance hall! Imagine stepping into this space and trying to focus on just one amazing feature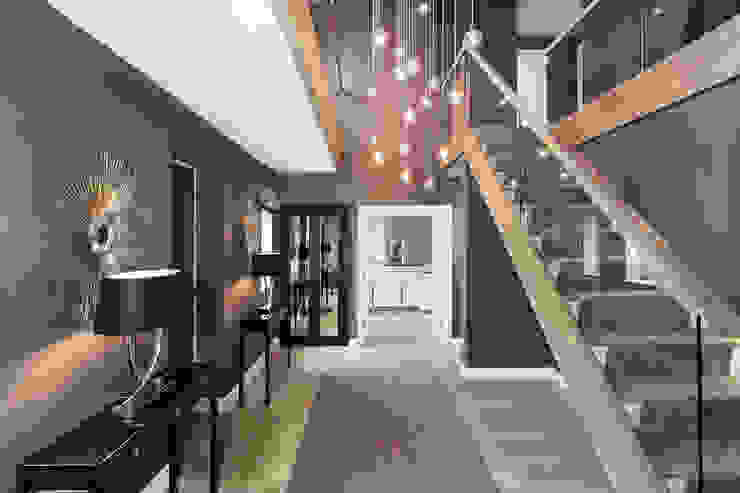 Entrance Hall
Studio Hooton
3. As dramatic entrances go, this one is up there. Opulent to the max, thanks to great swathes of marble, custom ironwork and a sweeping staircase, this is amazing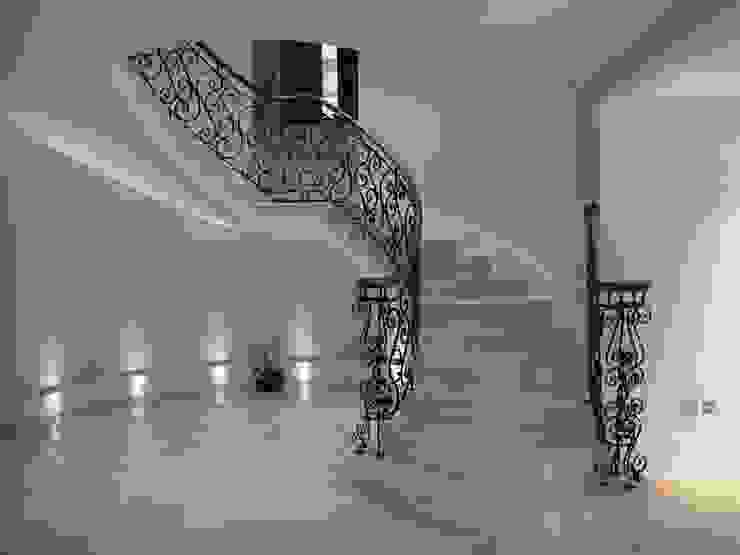 London domestic staircase
Stair Factory
4. To make a big impression, a brightly coloured entrance hall is a great way to go. This green will linger in our memories for a long time…
5. Calm, considered and perfectly symmetrical, this ordered hallway certainly makes us want to take off our shoes before we go any further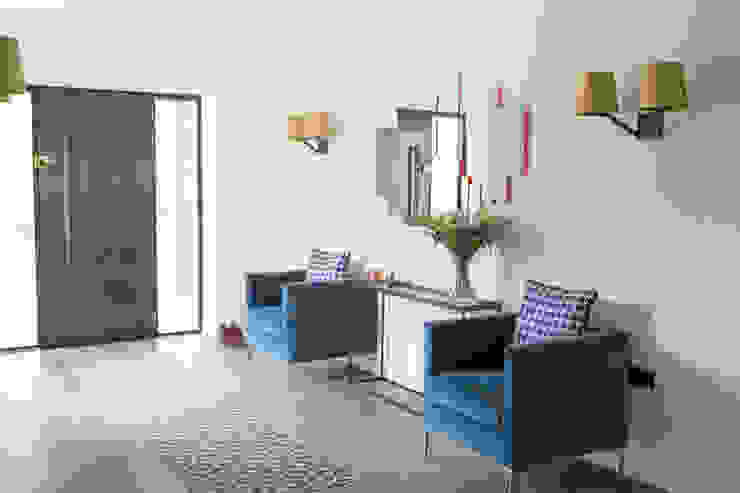 Private Residence, Surrey
Nice Brew Interior Design
6. Adding some personality to a usually purely transitional area, the bookshelves and wall art here are fabulous, livening up the concrete in this modern marvel no end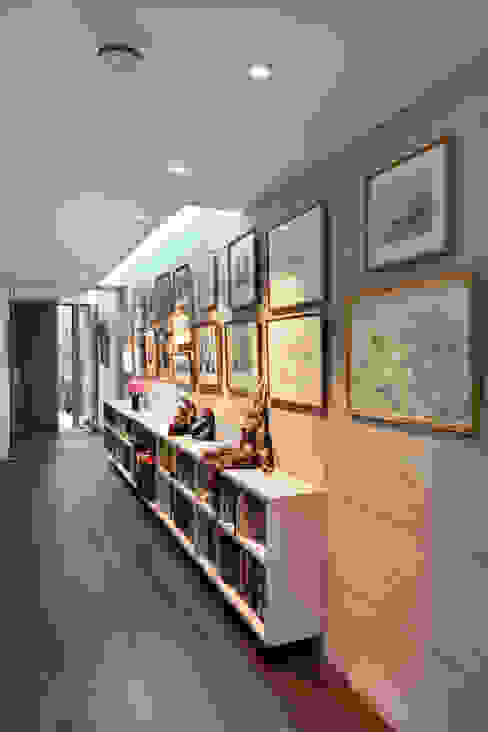 E2 PAVILION ECO HOUSE, BLACKHEATH
E2 Architecture + Interiors
7. What a great welcome this house offers. With cosy terrace armchairs and a soft colour scheme, we want to come here for dinner as we bet there would be crumble!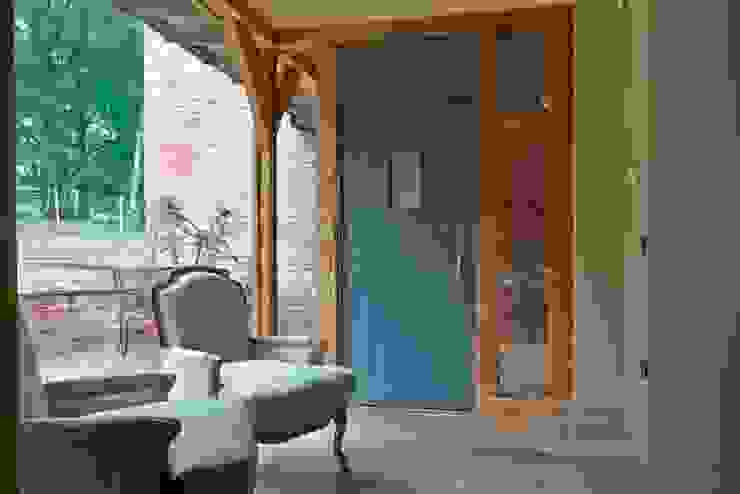 Entrance Porch / Green Oak
Architects Scotland Ltd
8. Could this entrance be any more country cottage chic? White, wicker and wood are the most gorgeous combination and we love the fitted doormat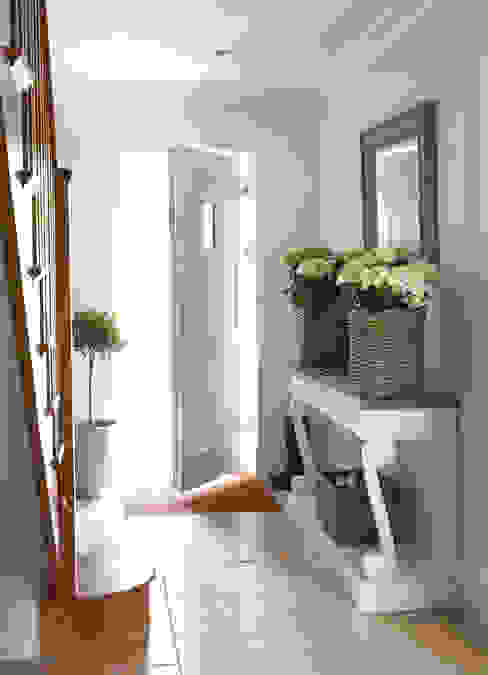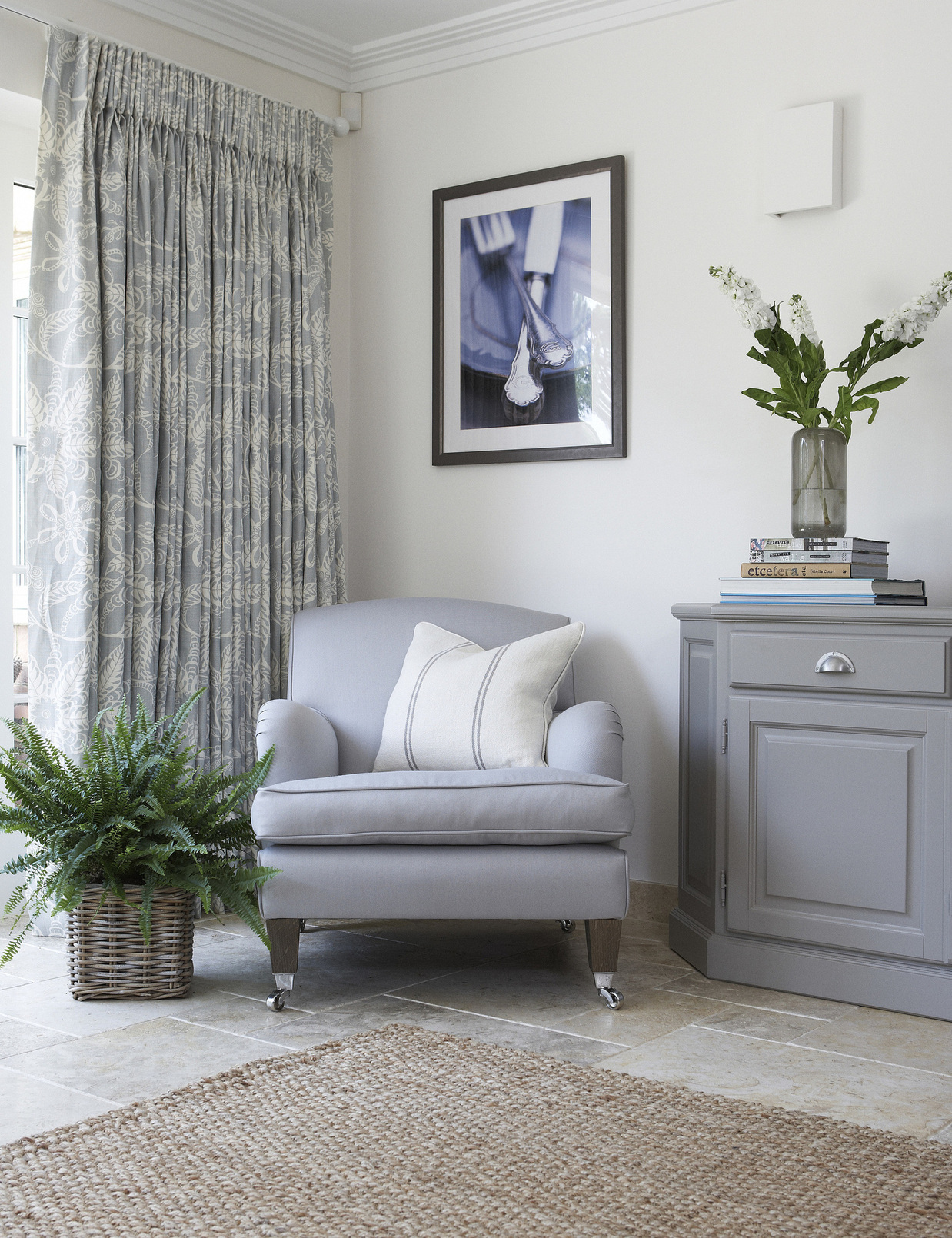 A House On The River
Emma & Eve Interior Design Ltd
9. Well, hello eccentric design! What a spectacular entrance, complete with a miniature living room! The mix of traditional and modern styling is such an inspiration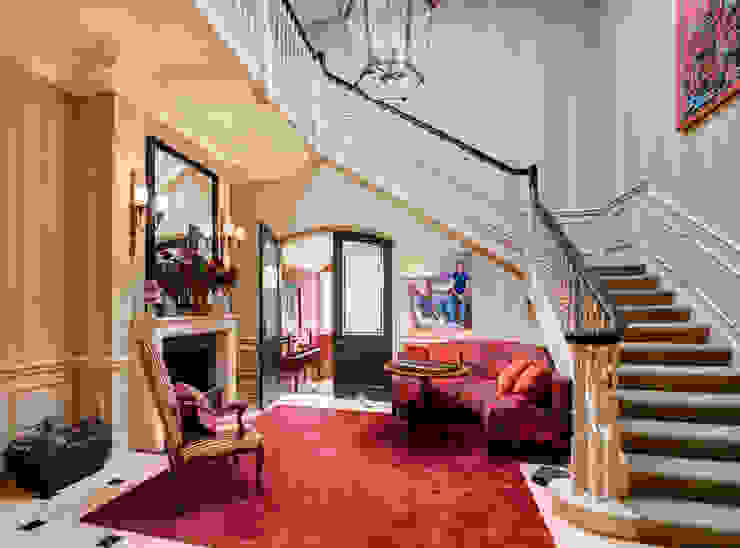 Classical Entrance Hall
White Linen Interiors Ltd
10. Monochrome reigns supreme in this clearly contemporary masterpiece of a home. The black framework and privacy glass of the door looks stern, hinting at what lies within…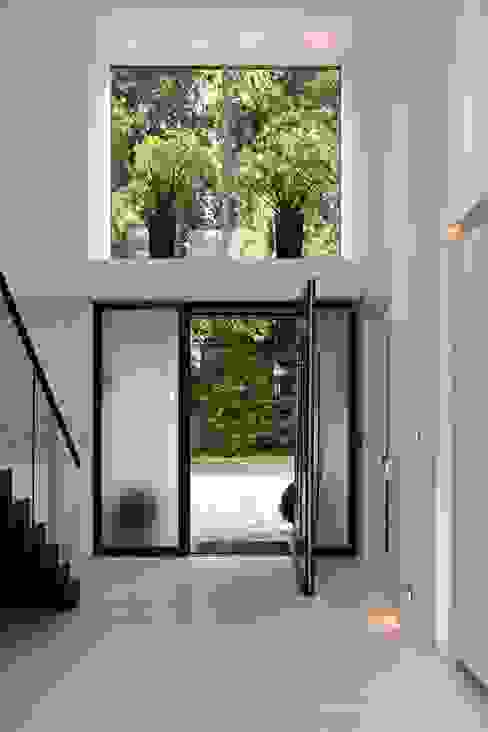 ​Brixham House
Tye Architects
11. For a welcome with a heritage touch, what could be better than an entrance filled with parquet flooring? We wood-n't want anything else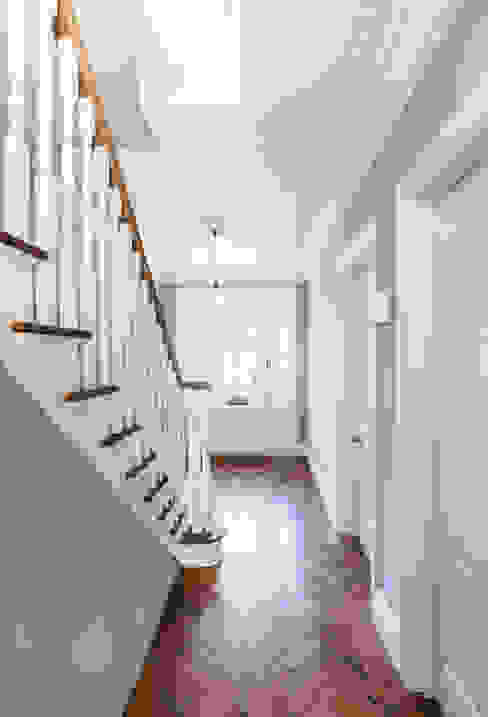 Ashley Road
Concept Eight Architects
12. You can't deny that this entrance means business and the almost gothic styling lends itself to a no nonsense approach to home decorating. We wouldn't want to spill a drink here, that's for sure!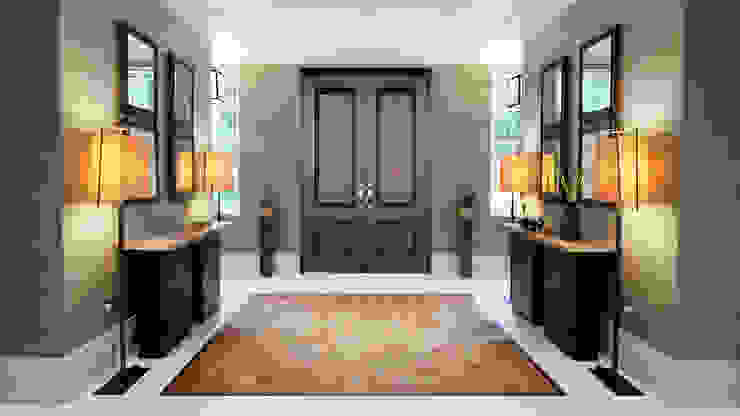 Private Villa, Surrey
Keir Townsend Ltd.
13. Fresh, fun and funky, we adore this colour combination! From a fuchsia pink door through to a mustard hallway, this is an entrance that fills us with joy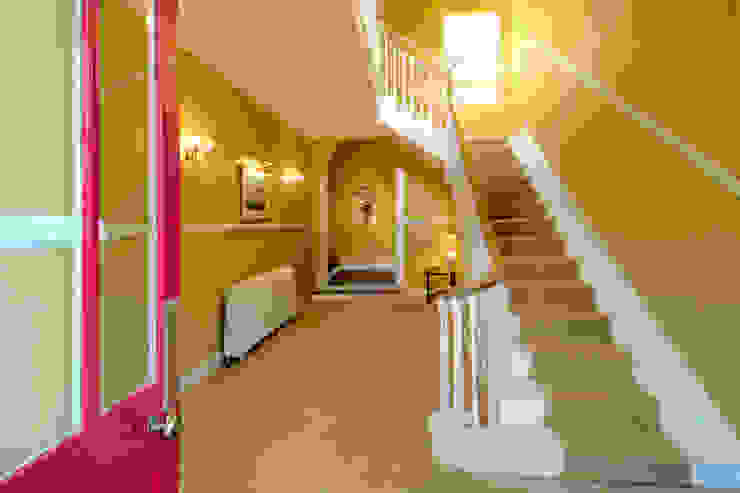 Bossington House, Adisham Kent
Lee Evans Partnership
14. This open plan entrance is something else and beautifully shows off the home's proportions. Understated and elegant décor aligns perfectly with the heavy wooden front door, giving a gallery feel to this gorgeous home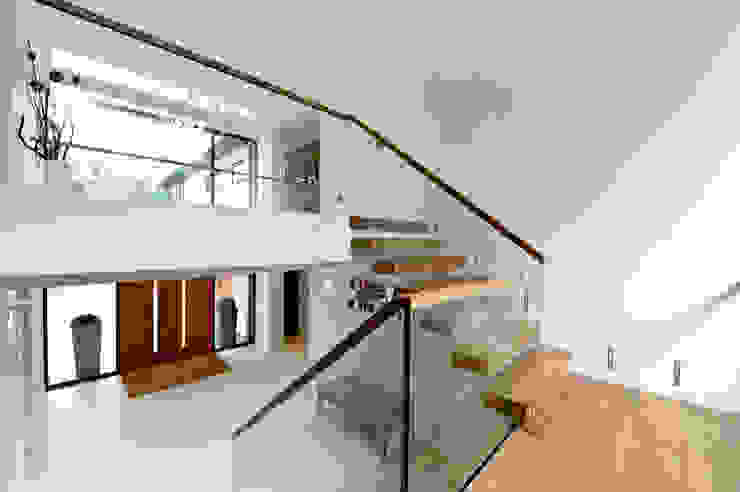 Redwoods, Wimborne, Dorset
Jigsaw Interior Architecture
For more first impression inspiration, take a look at this Ideabook: Front Doors: First Impressions Are Everything.