A small terrace can be a hugely impactful addition to your home if you know how to make the most of it. Don't think of terraces as a poor man's garden, but a wonderful way of embracing some outdoor space, even when it comes at a real premium.
We've found some incredible ways to decorate your small terraces that will not only add extra style, but also comfort and even practicality. Let's get out into the sunshine and see what we can do!
1. For low maintenance green appeal, artificial grass is a fantastic material to use on your terrace. Add a mini path and you might even fool people that it's real turf!
2. A gazebo will add instant gravitas and high end style to even the smallest terrace
3. A high-level terrace makes a perfect sunbathing spot if you install some comfortable loungers and a parasol
4. A small terrace doesn't have to be too contrived or restricted by a theme. Mix and match pots, planters and furniture for a relaxed feel
5. A few statement blooms will instantly create a gorgeous outdoor space, regardless of the size of your terrace
6. A hammock makes for an ideal seating alternative on a small terrace. You can simply take it down when it's not in use
7. A mini pool might be a little excessive but what about a sneaky little hot tub on your terrace? It's the ultimate in luxury!
8. If you're a food fanatic, a built-in barbecue would be a fantastic addition to a terrace
9. If you have a woodburner in your home, a terrace can be a great place to store chopped, seasoned firewood and you can't deny that it looks beautiful!
10. A splash of colour will always overcome a size issue, so throw some vibrant cushions out onto your terrace for an instant cosy makeover
11. If you need them, try to install glass safety rails on your terrace so that you can enjoy your views without any interruption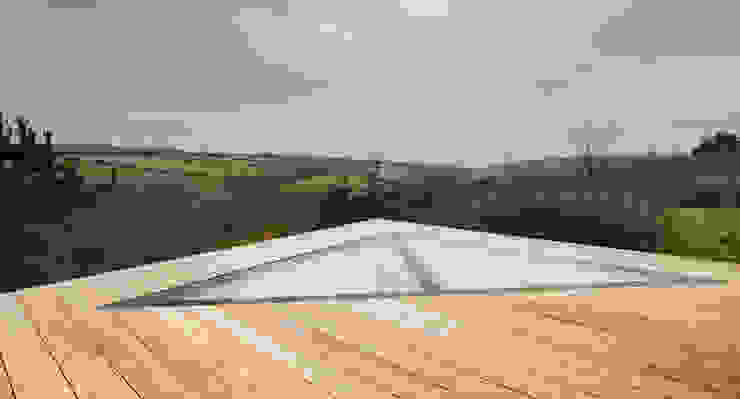 Down Barton, Devon
Trewin Design Architects
12. Raised beds on your terrace would be a great place to start growing some of your own food. Herbs are an ideal way to begin…

Victoria 2, London
Urban Roof Gardens
13. Even the smallest of terraces can be great resources, so how about adding a ledge to a window and creating a lovely exterior bar area?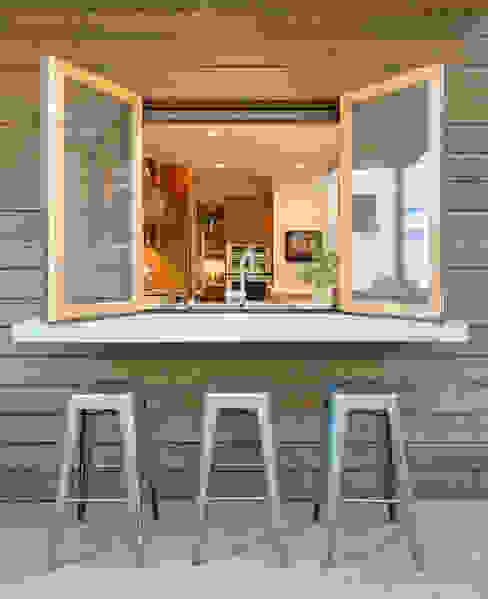 Denver Street Lot 7
Uptic Studios
14. Bright, colourful pots will cheer up any terrace, big or small. Stick to narrow, tall design to prevent absorbing too much floor space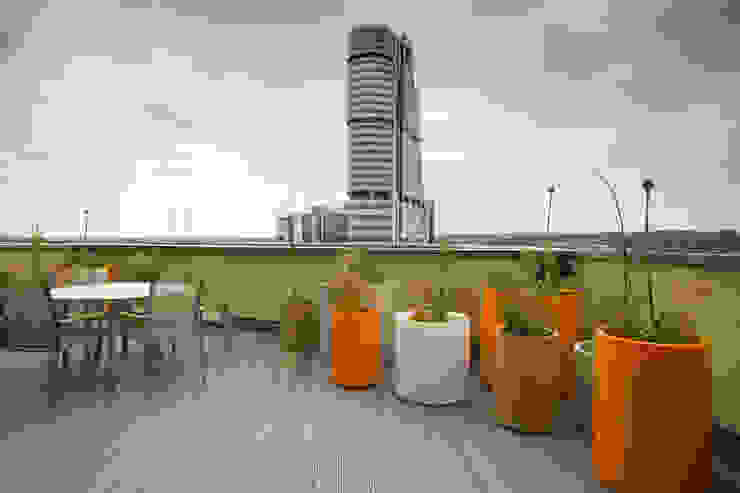 Vibrant Roof Terrace
Yorkshire Gardens
15. If you have a super small terrace to work with, keep your styling ultra simple. Wood is understated, warm and forever stylish!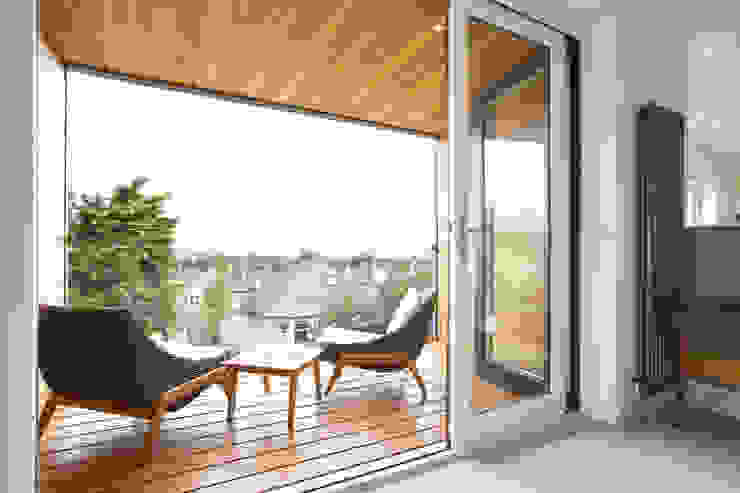 Zinc Balcony Pod and Basement Conversion
Urban Creatures : Architects
For more terrace inspiration, take a look at this Ideabook: Creating An Ideal Terrace Escape.