If you've been getting to grips with your garden this year, don't drop the ball now! With August in full swing, we'll be heading into autumn soon and, before you know it, if you haven't prepped your plants and flowers, you might be in for a rough season.
We've come up with some great tips that will help you maintain all your hard gardening work in the coming months. Have a read and take some time to put in the ground work now!
1. Oil any wooden furniture that will be staying outside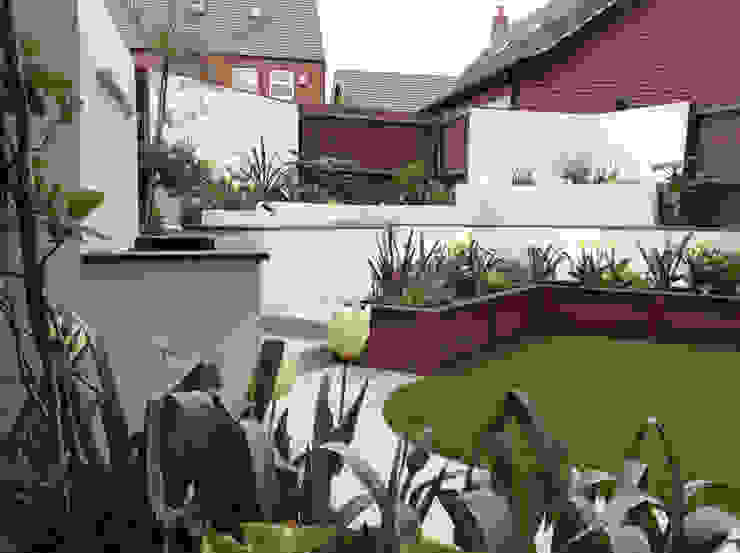 A low-maintenance entertaining space
Lush Garden Design
2. Give your shrubs a good prune. Don't panic, they will grow back!
3. Anything that needs a little frost protection, move to sheltered beds now
4. Get your lawn properly fed and nourished, then just maintain it through the coming months
5. Perennials basically look after themselves, but make sure they aren't taking over the whole garden
6. If you're training any creepers, get all your wires in place. You don't want to be on top of a pergola in the rain!
7. Where necessary, make sure your trees have been cut back and raise the canopies ahead of new spring growth
8. Harvest all of your summer fruits and veggies now to prevent ground rot
9. Start planting winter crops so you can enjoy homegrown goodness for your Christmas dinner!
10. If you keep meaning to build new beds, do it now while the weather is holding
11. If your garden needs a refresh, paint the walls and steam clean the patio now. It will dry far quicker!
12. Don't forget to dead-head all your blooms or they won't blossom as well next year
13. Enjoy trimming your hedges in the warm, otherwise you'll be battling rain and wind
14. Decant anything super delicate into pots and move to a sheltered position. Gazebos are great for plant cover
For more garden inspiration, take a look at this Ideabook: 17 Head-Turning Ideas For Your Front Garden.