Come rain, shine or even the odd unexpected snow flurry, British gardens have a responsibility to offer everything we need. Well, that's how we see it anyway!
Seriously though, our outdoor spaces have a lot to contend with here in the UK, so when it comes to designing weatherproof gardens, landscaping teams often have a real task on their hands. We've found some great gardens that make summer-long enjoyment of your space seem a whole lot more achievable.
Let's take a look at what everyone else is doing!
1. Awnings are the ultimate in secret weatherproofing. There when you need them and gone when you don't!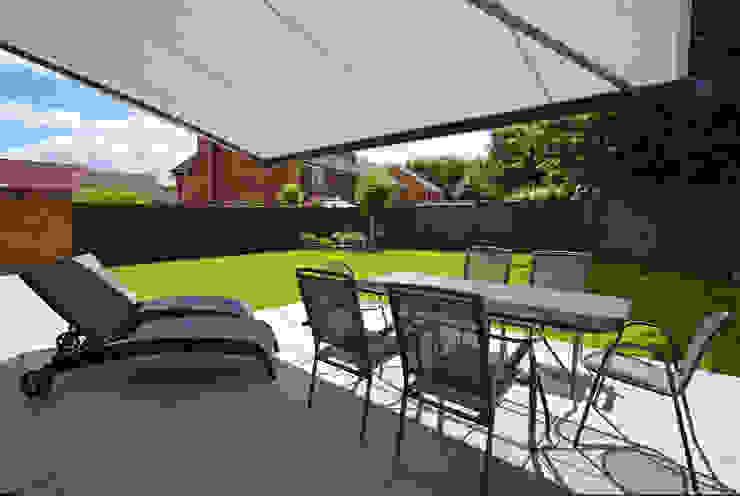 Awnings from Appeal
Appeal Home Shading
2. A fire pit will make sure any unanticipated cold snaps are no problem
3. You can make a perfect sun shade for those extra hot days from stretched canvas
4. When the weather won't give you any clues at all, a summer house offers a safe haven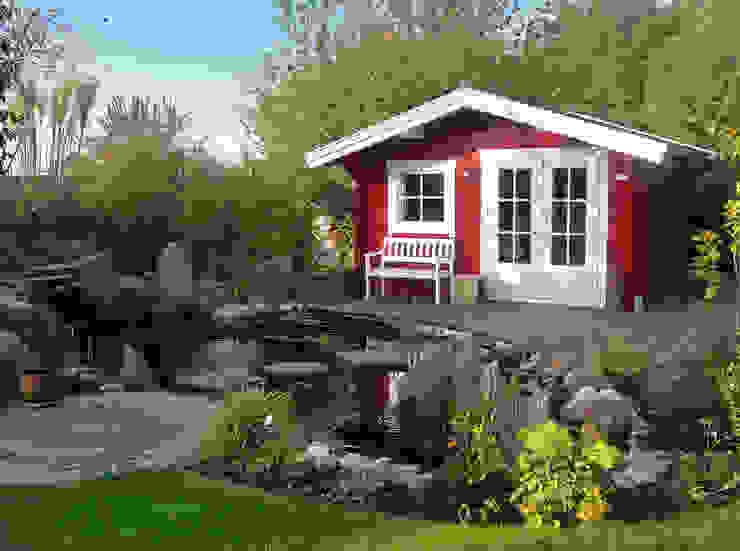 http://www.gardenaffairs.co.uk/our-ranges/log-cabins/
Garden Affairs Ltd
5. Simple and elegant, this terrace cover will keep you and your guests dry throughout an al fresco dinner party
6. A gazebo covered seating area looks good and has ideal rain cover for the UK
7. Whether you're contending with rain, wind or bright sunshine, the electric blinds in this pagoda will shut out everything you don't want
8. For cooler days, what about a little retreat, like this cabin complete with woodburner?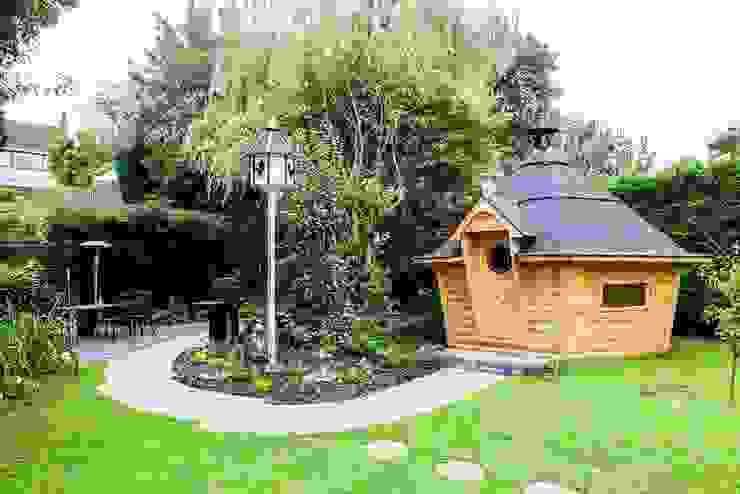 10m² Barbecue Cabin in a Derbyshire garden.
Arctic Cabins
9. Though simple, this garden has everything you need. A pizza oven for warmth and entertaining and a summer house for shade or rain cover!
10. When the weather's on your side, sun loungers beckon you over, but for rainy days, simply dash inside this cute garden room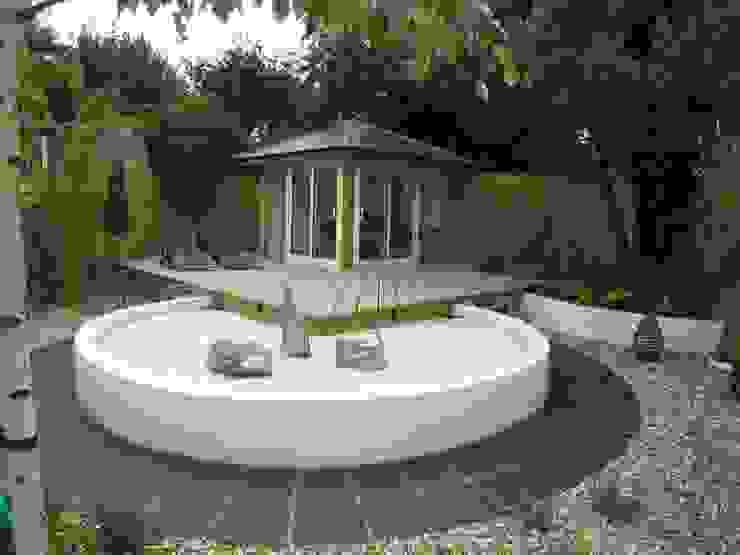 Summer house and Zen garden
Martin Hall Design
11. Simple and timeless, this black pagoda offers just enough of a barrier against inclement weather, whilst remaining tucked away
Pergola
Earth Designs
12. Wood-fired ovens don't just have to be for cooking! If the evening suddenly gets chilly, fire it up and it's better than a patio heater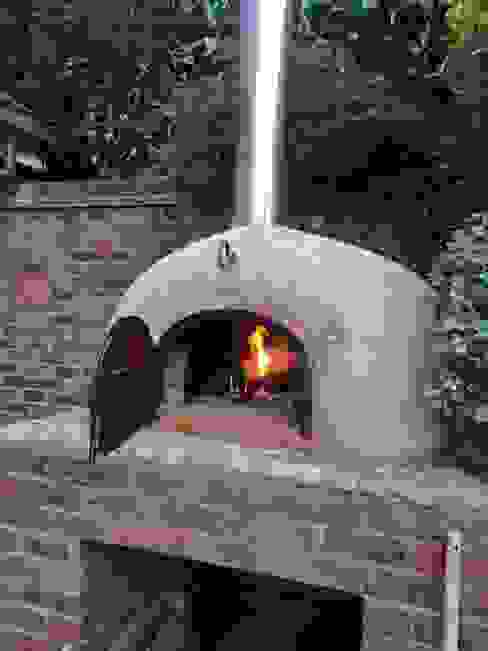 Garden wood-fired oven
wood-fired oven
13. This garden won't suffer from turbulent winds as the fencing is wonderfully high. Add a parasol and you're covered for every eventuality
14. The smallest of garden covers can be a godsend in the UK! This pretty corner terrace is just the ticket for still enjoying the great outdoors, even if it rains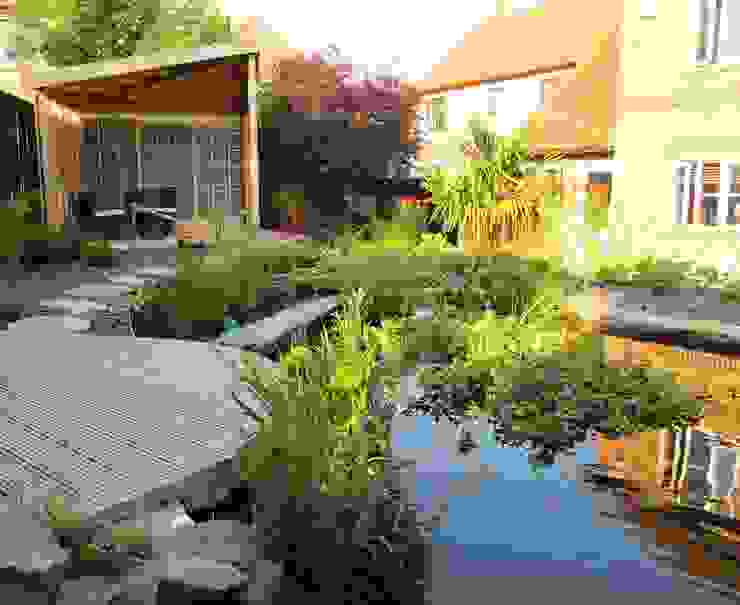 Zen Inspired Garden, Bradley Stoke
Katherine Roper Landscape & Garden Design
15. When all else fails, listen to your inner child and build a treehouse to escape to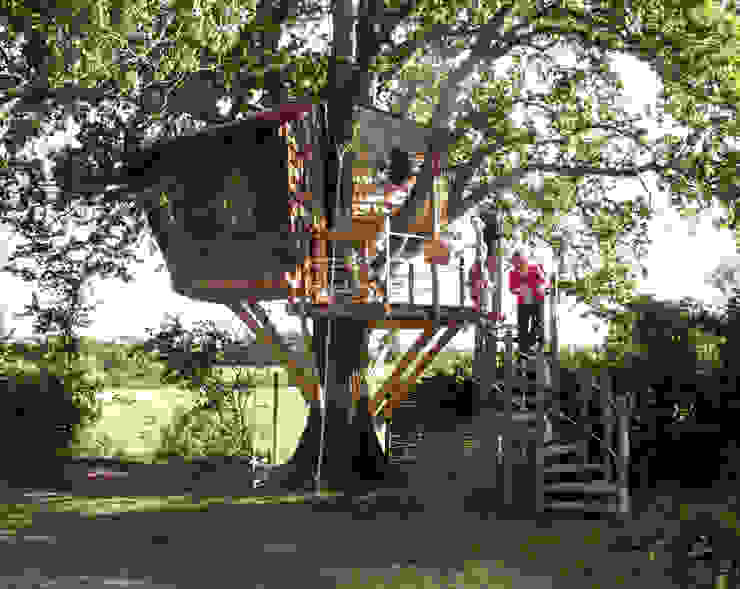 Imaginative Tree House Charm
Squirrel Design Tree Houses Limited
Fore more garden inspiration, take a look at this Ideabook: 12 Mouth-Watering Modern British Garden Ideas.