Flat gardens might look easier to manage, but taking your blooms up through a number of different levels really makes a huge visual impact. It's also a great way to tackle an uneven space, if you don't fancy hiring a digger and levelling everything out.
Prepare to leave gardening professionals in shock and awe with your own talents, as we have some inspiring gardens for you to look at today. Pick and choose your favourite elements and go to town!
1. Industrial garden styling really works for stepped spaces. Look at those gabions!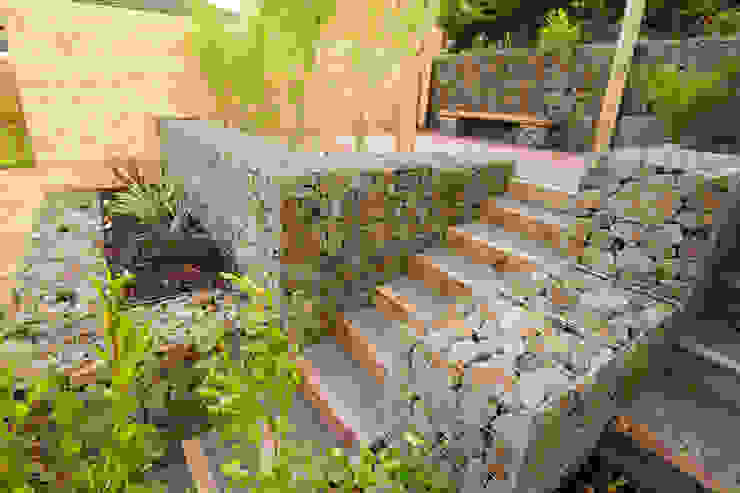 Small Garden with a Very Steep Slope
Yorkshire Gardens
2. You can create separate eating/cooking and socialising spots with numerous levels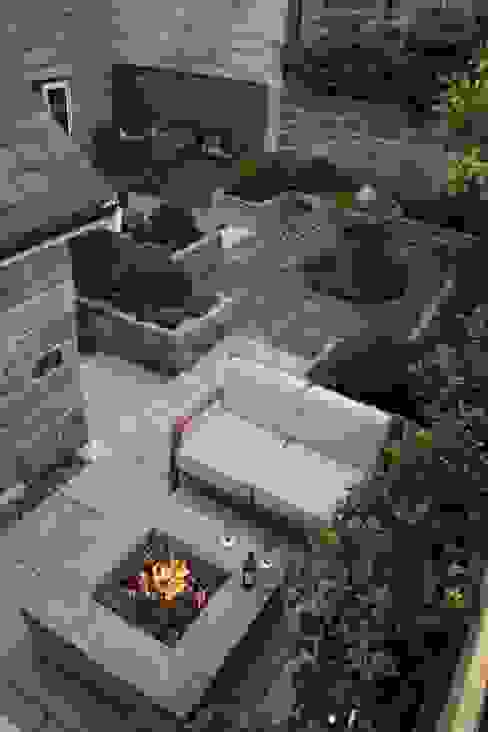 Urban Courtyard for Entertaining
Bestall & Co Landscape Design Ltd
3. Keeping delicate flowers away from your patio is a good move to preserve their longevity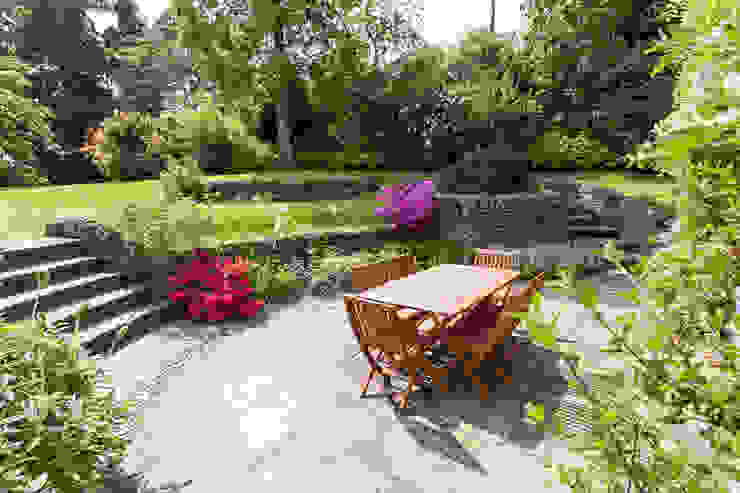 Rear Garden
Barnes Walker Ltd
4. Decking makes multi-levels really easy to achieve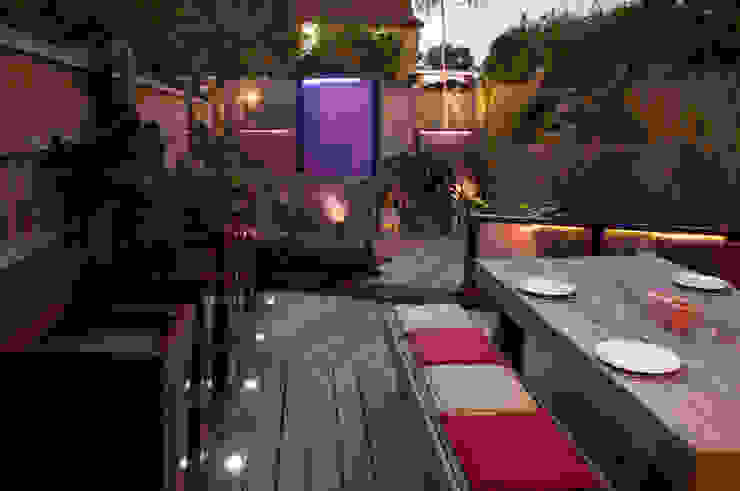 Party garden in Sevenoaks, Kent
Earth Designs
6. Raised beds are not only easier to manage than standard borders, they look far more pro!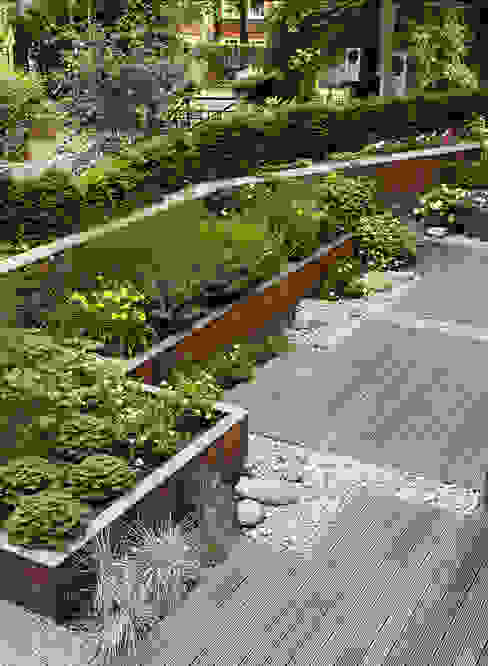 Communal Gardens, London
Bowles & Wyer
7. You don't have to go too structured. Simply plant shrubs on a sloping surface.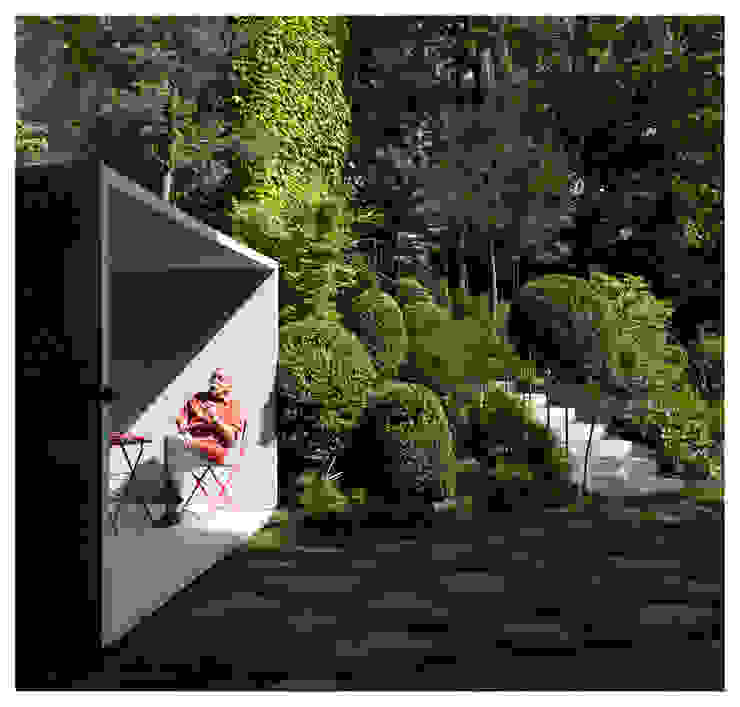 Smoking Pavilion
Gianni Botsford Architects
8. If you keep meaning to try your hand at a veggie patch, multi-level gardens make it much simpler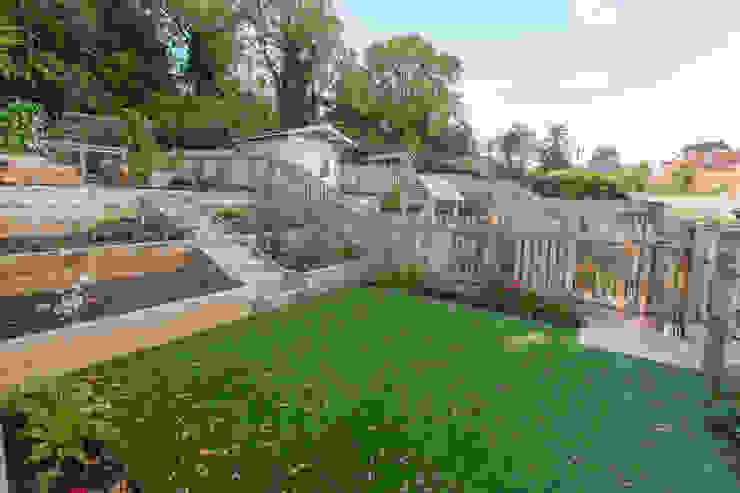 White Horse Pub
Hampshire Design Consultancy Ltd.
9. You can keep your different levels shallow and subtle and mark them out with coloured shingle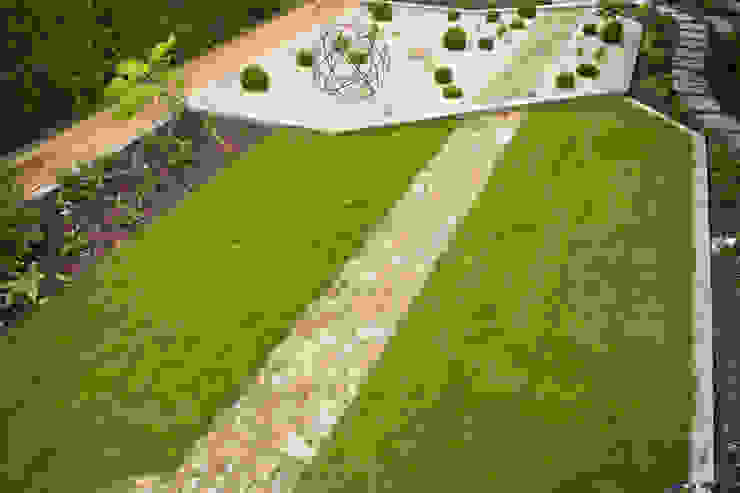 A Modern Garden with Traditional Materials
Yorkshire Gardens
10. The grandeur of stepping down towards a water feature can't be beaten
11. Edging different levels with rocks makes it look so natural
12. Neat and easy to manage, these separate squares of greenery really look the part without needing too much fuss!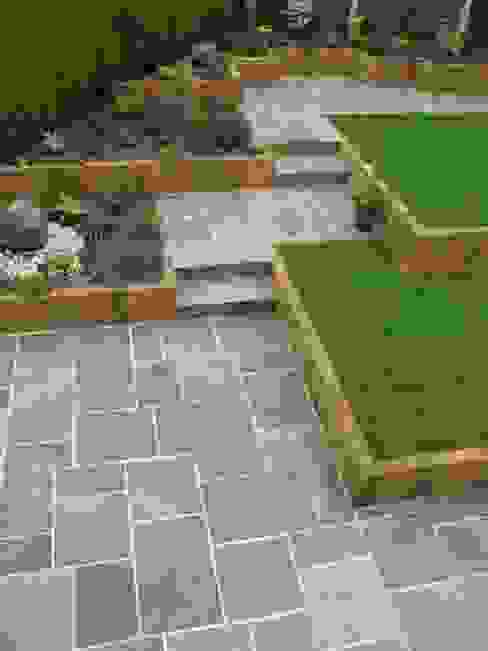 GALAXY SANDSTONE PAVING
BARTON FIELDS LANDSCAPING SUPPLIES
13. You know, you could include your home as one of the levels in your garden! Living roofs are all the rage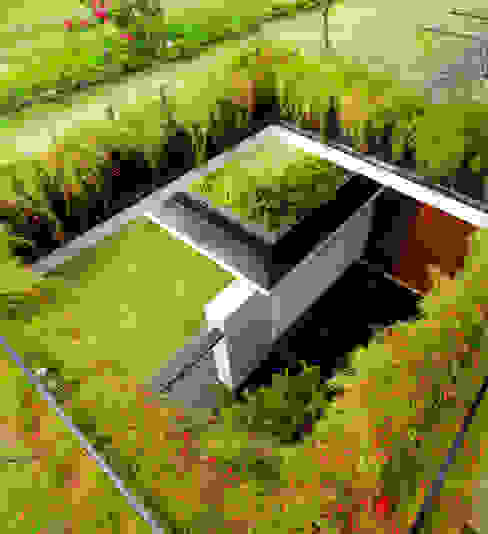 MEERA SKY GARDEN HOUSE
Guz Architects
14. Multi-level gardens work well at the front of a house as well. What a way to make a first impression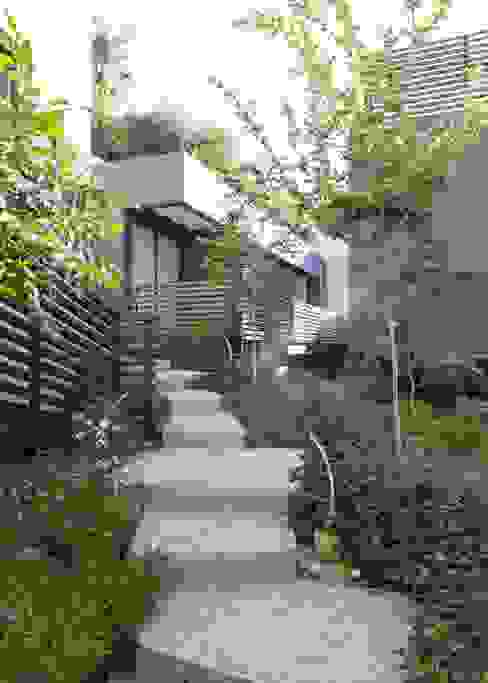 Concrete House
Nico Van Der Meulen Architects
For more garden inspiration, take a look at this Ideabook: 19 Classy Gardens That Need Almost No Maintenance.