What are we supposed to do once the weather turns cooler and the nights draw in? Ignore the wonderful gardens that we've nurtured and brought into being all summer? No! We should be making sure that we include features that offer day to night, summer to winter enjoyment and that's exactly what we're going to show you today.
These gardens have been crafted by talented landscape architects to ensure that when the sun goes down, the party doesn't end. Let's take a look and see which ones you're going to use as inspiration for your own home!
1. Comfortable seating, subtle lighting and a big bad fire pit! What more could you need?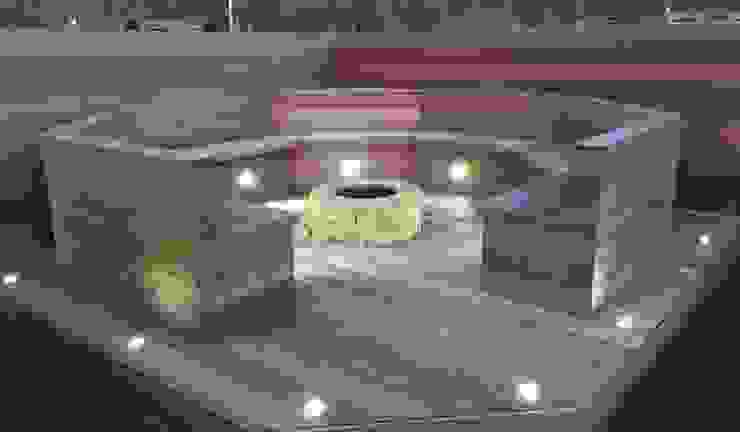 Ayrshire outdoor living
Lithic Fire
2. Charmingly Japanese in style, this lit pagoda is a dream for evening soirées

Pergola
Earth Designs
3. Even if the weather turns a little cooler, you can simply pop into this summer house and keep enjoying the garden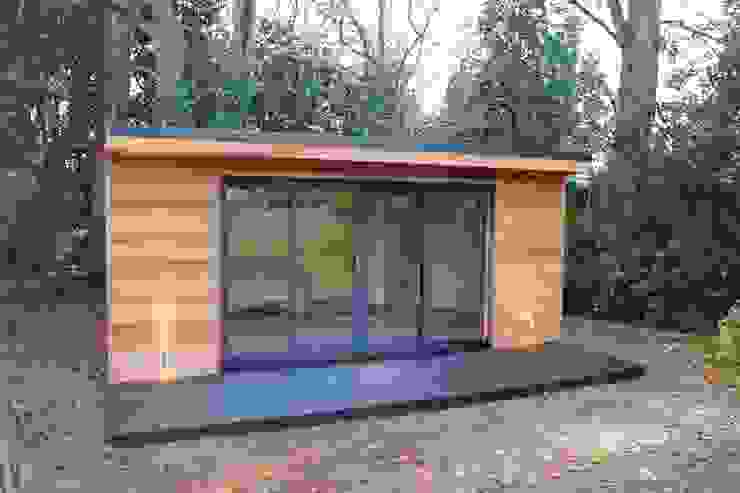 'The Crusoe Classic'—6m x 4m Garden Room / Home Office / Studio / Summer House / Log Cabin / Chalet
Crusoe Garden Rooms Limited
4. For winter evening garden fun, this cabin, complete with woodburner, is exactly what you need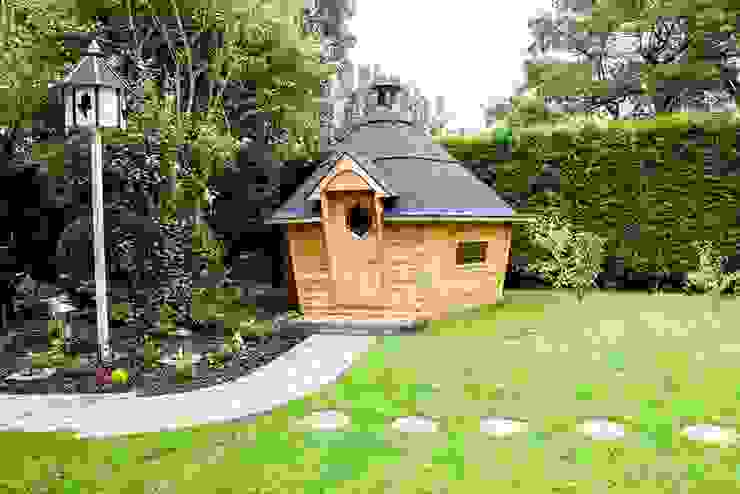 10m² Barbecue Cabin in a Derbyshire garden.
Arctic Cabins
5. If you're keeping the party going, funky lighting is a must. Love those neons!
6. Candle lanterns will turn this dreamy afternoon spot into a romantic evening hangout. You could draw the drapes…
7. Perfect for enjoying a glass of wine around, this charming fire pit looks toasty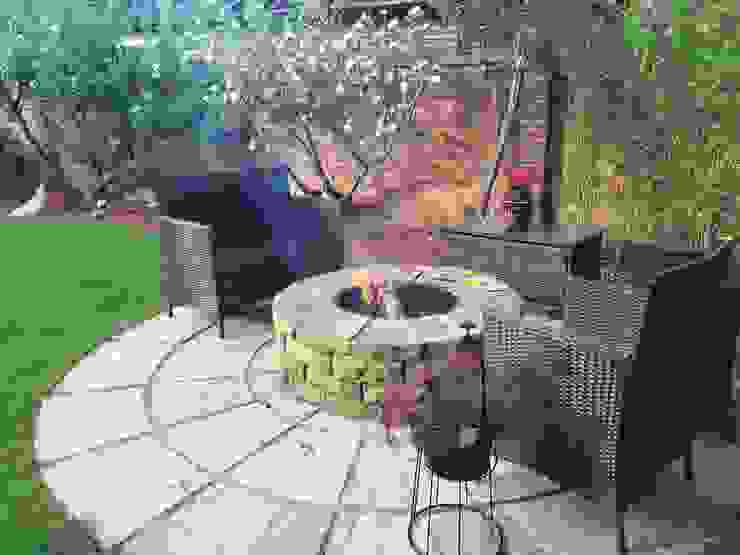 1.2m rustic sandstone firepit
Lithic Fire
8. Hanging lanterns really add a touch of elegance to a garden, especially in the evening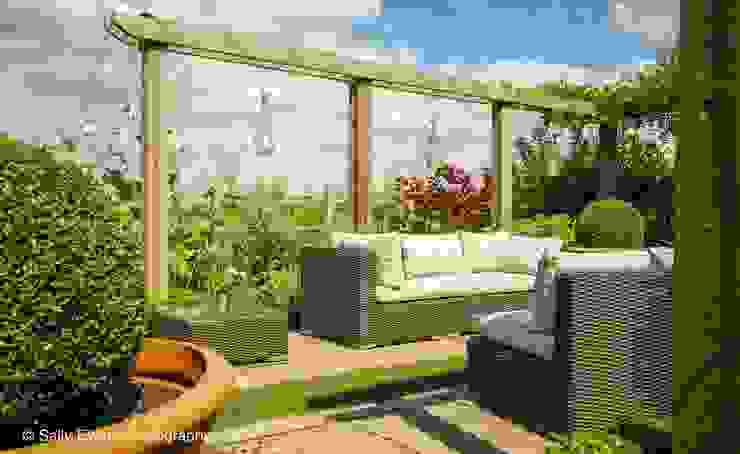 Pergola and Seating
Matt Nichol Garden Design Ltd.
9. An open-fronted garden room offers cover when you need it, but all the fresh air you can get as well
10. This super contemporary build almost looks like a new trendy restaurant! It must look amazing all lit up after dark
11. Who wouldn't love an evening in a fire-lit garden with their partner?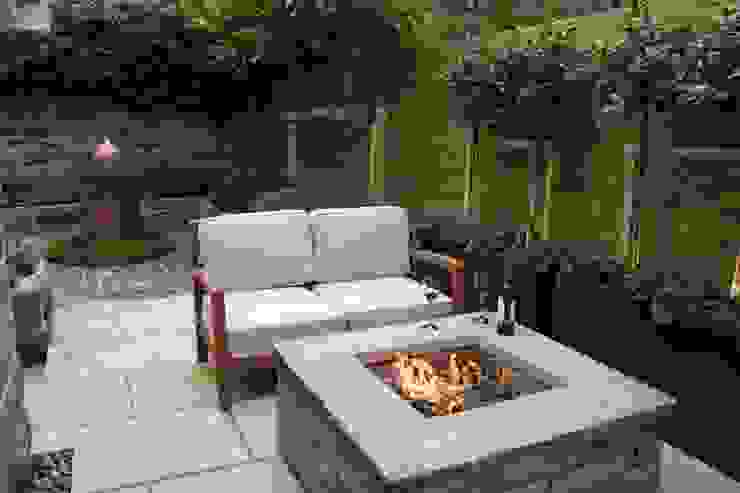 Urban Courtyard for Entertaining
Bestall & Co Landscape Design Ltd
12. Talking of a garden for two… what about this beautiful and luxurious evening spot?
13. With some wall lighting, we can see this lovely summer house looking warm and inviting when the sun goes down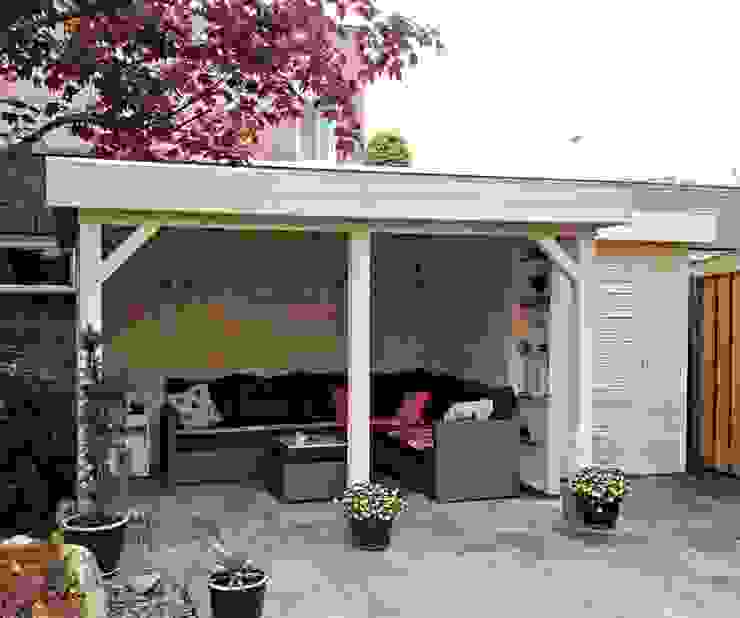 Gazebo with intergrated garden store
Garden Affairs Ltd
14. If a small fire isn't quite what you're after, why not go big and illuminate your outdoor space properly?
15. Hurricane lamps are making sure that this table is not only good enough to eat from, but well lit enough to talk around for hours!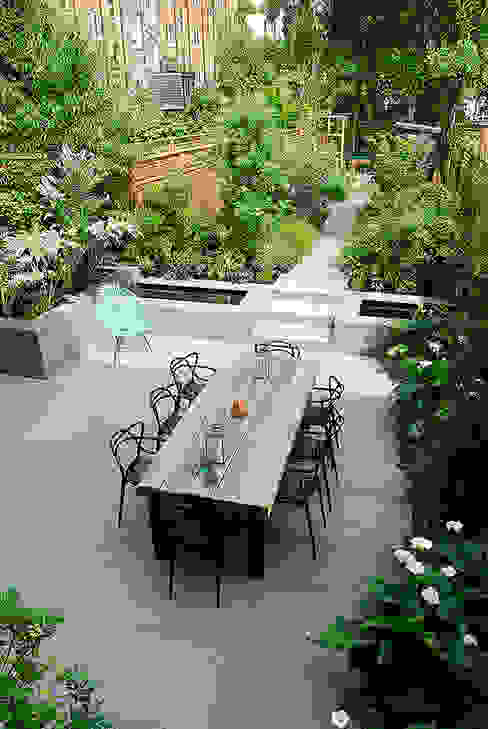 Contemporary Garden Design by London Based Garden Designer Josh Ward
Josh Ward Garden Design
For more garden inspiration, take a look at this Ideabook: 18 Space-Savvy Solutions For Your Pint-Sized Garden.