Gardens. They all look the same, in a general kind of way, don't they? Well, not if you finish them right! A healthy dose of colour will transform your garden from average to amazing in the blink of an eye and there are a whole host of ways that you can seek to embrace the rainbow.
A landscaper will make perking up your garden look easy but we'll tell you how to do it. So, grab a cuppa and enjoy our ideas for adding some oomph to your outdoors!
1. When it comes to making a big splash, a richly coloured wood decking section is hard to beat
2. Look for vibrant planters that will add an accent colour to your space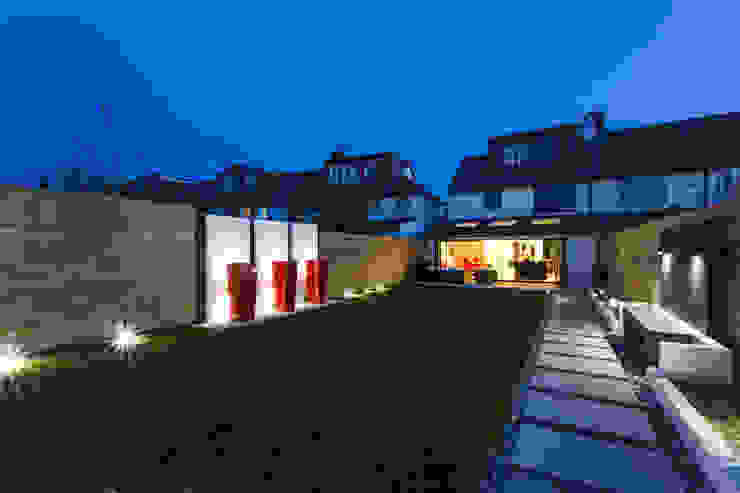 Night time in the Garden
GK Architects Ltd
3. Quirky little additions can be beautifully coloured. We love this pastel bird house!

Prism Nest Box
Hen and Hammock
4. For a rich orange glow like no other, a fire pit will fill your garden with warm tones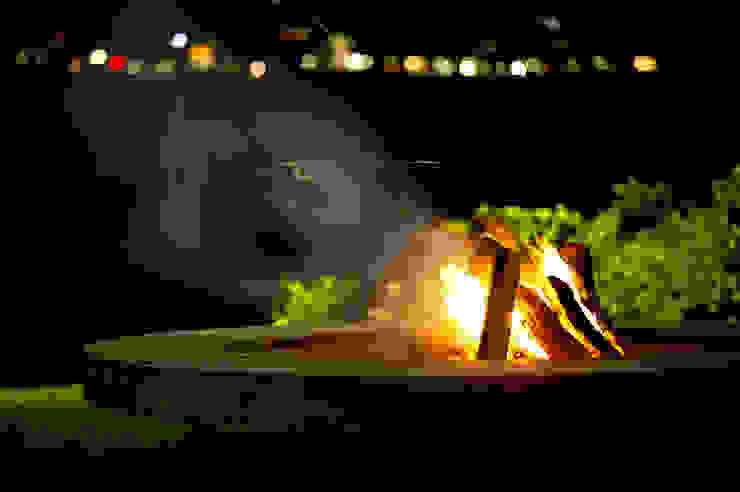 rondo firepit
wood-fired oven
5. Get creative and opt for a brightly-coloured feature wall. It's as easy as slapping a coat of paint on!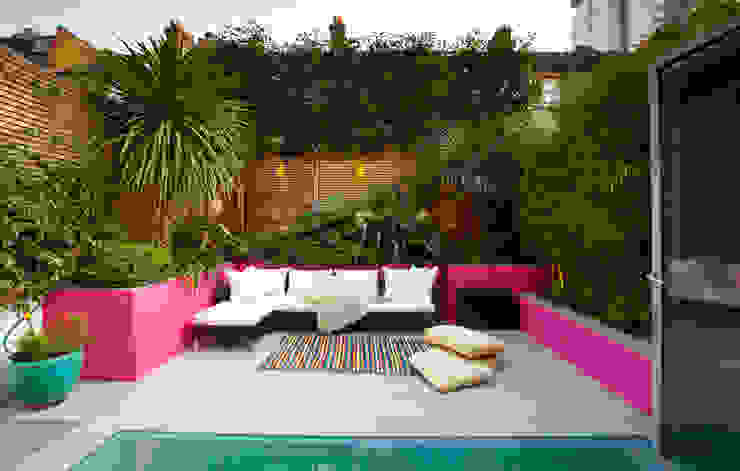 Moroccan style garden
Gullaksen Architects
6. A few daring cushions will instantly add new tones and fun patterns to your garden
7. Funky furniture with vibrant seats will naturally perk up your garden and can even dictate the colour scheme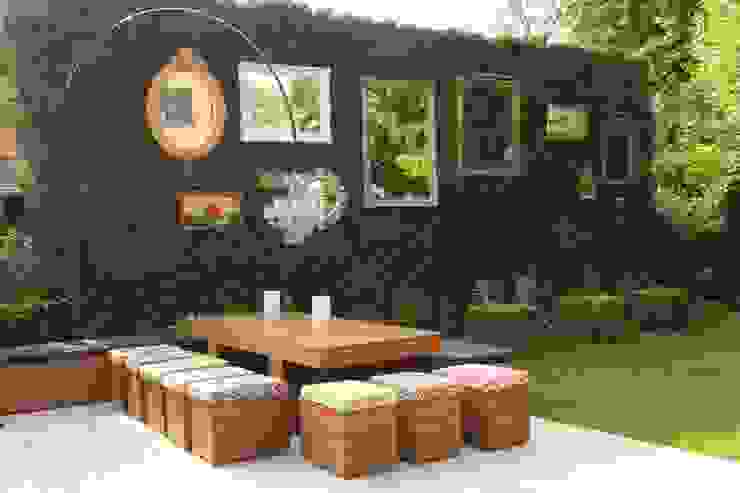 The Gallery Garden
Cool Gardens Landscaping
8. These glass screens add colour, eye-catching detail and help to separate the different sections of the space. Talk about multifunctional!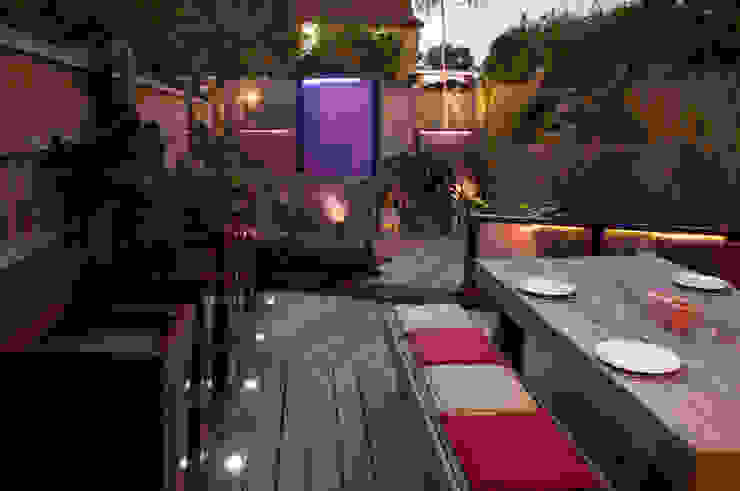 Party garden in Sevenoaks, Kent
Earth Designs
9. If you like your garden colour a little more natural, look to experiment with different hues of fence stain to cheer up old installations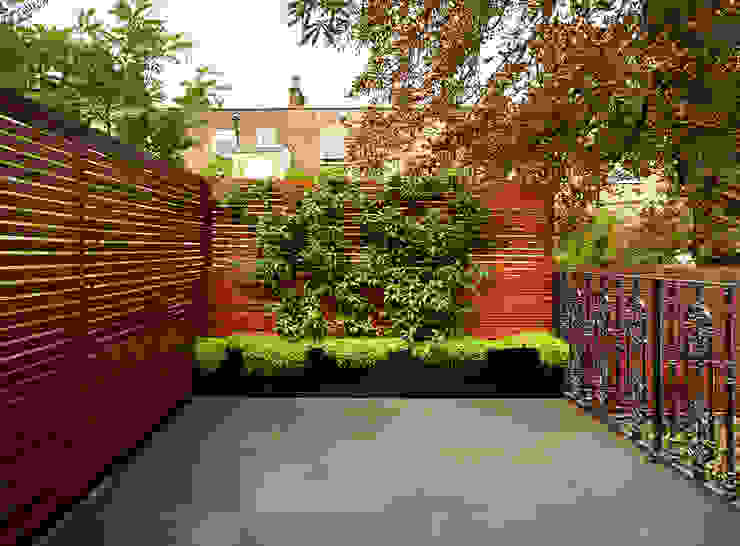 Reflected Glory—Holland Park Renovation
Tyler Mandic Ltd
10. Garden lighting doesn't have to be white. Just picture this example with multi-coloured bulbs
11. Bright, engaging accessories are perfect for gardens. When it comes to extra seating, we've never heard of a boring hammock!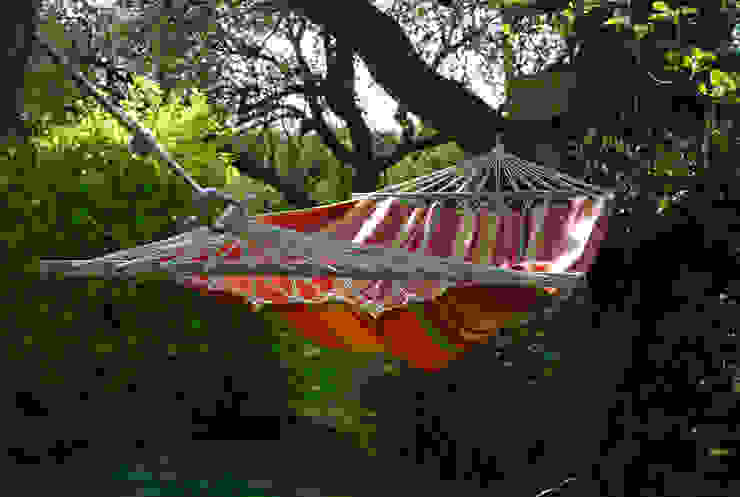 Sunset Hammock
Hen and Hammock
12. Let's not forget the vital role that plants will play in your garden, especially in terms of adding beautiful colour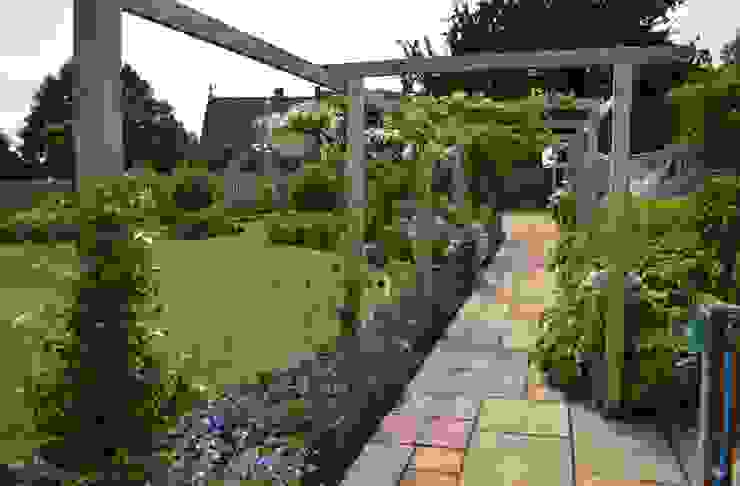 Traditional Garden
Unique Landscapes
13. It's not only flowers that add vibrant tones to your outdoor space, as fruit and vegetables will really make it come alive in a cacophony of colour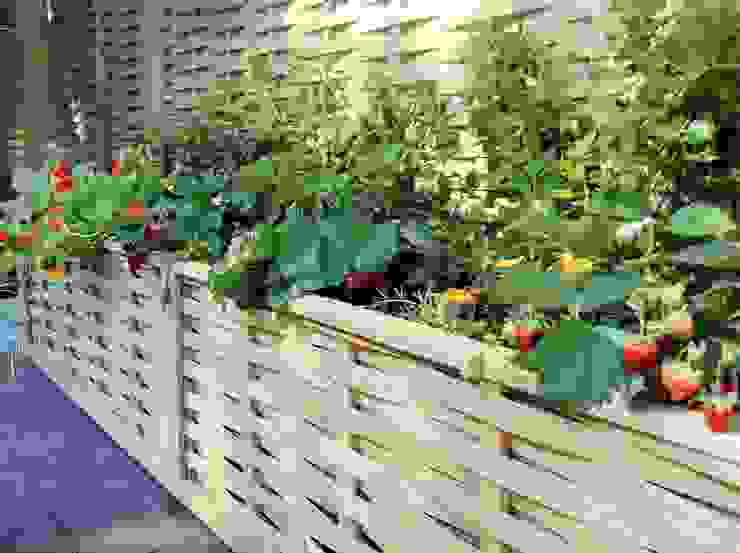 raised beds border edging
Quercus UK Ltd
14. For a chic and elegant way to add colour to your garden, think about using different tones of shingle. So classy!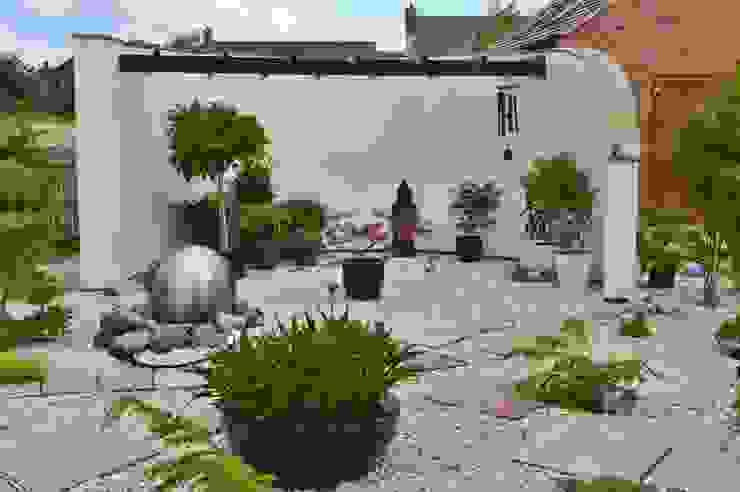 Japanese Style Garden
Unique Landscapes
For more garden inspiration, take a look at this Ideabook: 11 Garden Transforming Decking Designs For Your Home.