So, you've created a lovely garden patio for enjoying warm clear days on, but what about the nights? Nothing is more fun than an evening soirée out in the open air so you need to make sure that your patio lighting is up to scratch. 
We've found some absolutely beautiful examples of outdoor lighting that have lit patios to perfection, so take a look and see if you might be tempted to emulate any of these styles. 
On a personal note, we think the more funky your lighting is, the better it looks, so don't be scared of being bold!
1. Keep it bright with some seriously elegant gazebo lighting. This roof-mounted main light really transforms the space into an extra room
2. Statement light shades really make an impact in an outdoor setting
3. Multifunctional light-up planters are mind-blowing!
5. For a romantic feel, subtle wall lighting is perfect. Add a dimmer for an even more ambient feeling
6. Can you ever really have too many fairy lights? After seeing this picture, we don't think so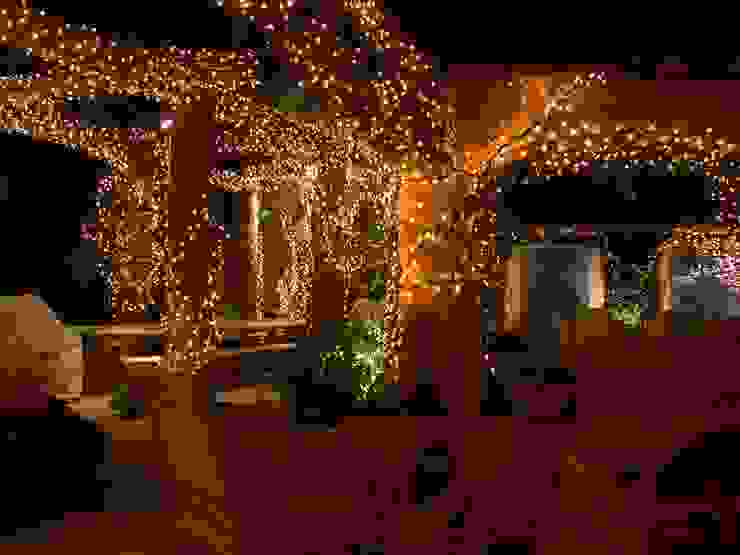 Private Villa in French Riviera
Cannata&Partners Lighting Design
7. The effect of lighting these plants is stunning, creating beautiful wall shadows
8. For an easy installation, how about adding some lights to the underside of a parasol? They look fabulous
9. Eclectic styling is a firm favourite of ours, so using these table lamps outside is right up our street
10. Who needs starlight when you can create your own? How fun would these patio lights be for a family home?
11. If luxury is the name of the game for your patio, a well-lit hot tub could be the ultimate extravagance
12. Incorporate your patio lighting throughout the whole garden for a really impressive result. We love how this looks like a runway, leading to the sociable patio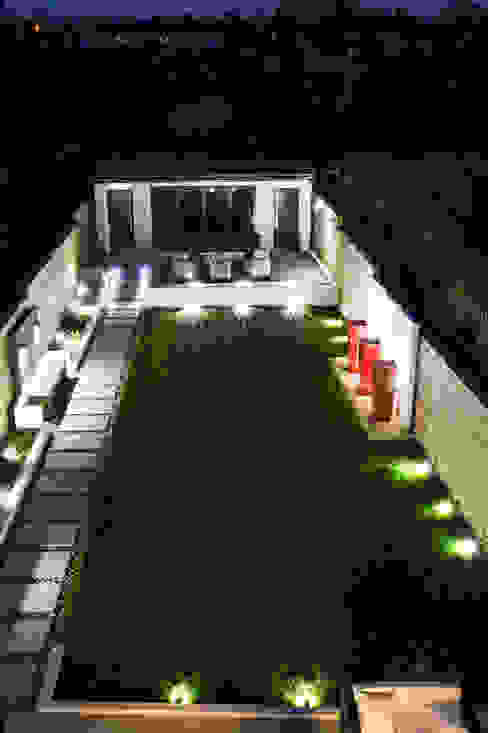 Lights in the Garden
GK Architects Ltd
13. If you don't have the luxury of a huge amount of space, go for one impactful light! This one is perfection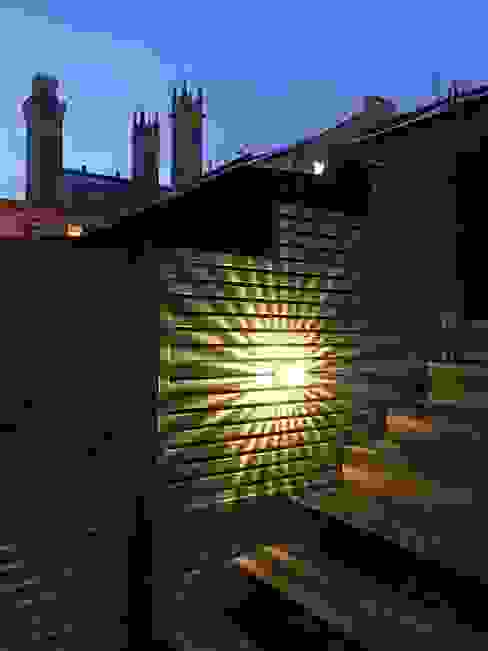 Light on the fence
Anne Macfie Garden Design
14. Shaped lights really float our boat and none more so than these bright globes. Imagine a few of these dotted around your patio!
15. Think about combining your need for light with some easy decoration. This Moroccan style lamp is functional and creates dramatic wall art
For more garden patio inspiration, take a look at this Ideabook: 11 Garden Transforming Decking Designs For Your Home.