Having a small bedroom to contend with doesn't mean you'll stop buying things according to want rather than need and that's definitely true when it comes to clothes. We all have more shoes and garments than we can possibly wear but, nevertheless, we need somewhere functional to keep them. 
So, how can you reconcile a petite home with a working wardrobe? We're going to show you how so, before you dial one of homify's talented carpenters, take a look and see which of these small bedroom ideas would work best for you!
1. Get super creative and make a multifunctional bed/dressing room/display unit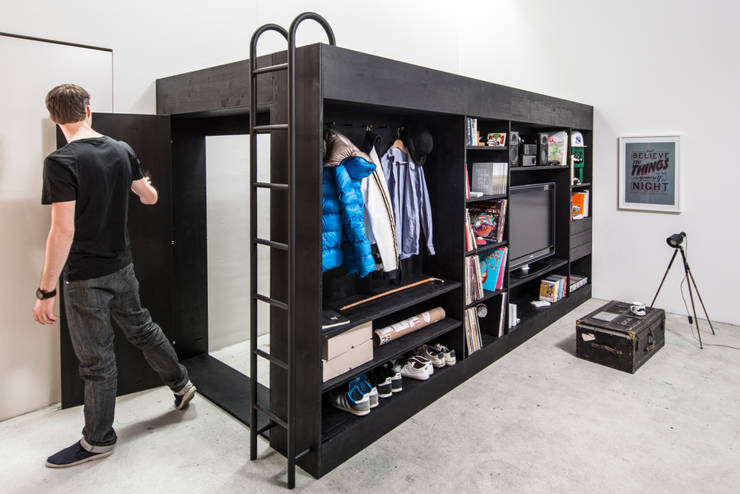 Urban Cube
Till Könneker
2. Kit out those awkwardly shaped rooms to actually be useful. Don't scrimp on the shelves!
3. A small space is a useful space if you account for exactly what you need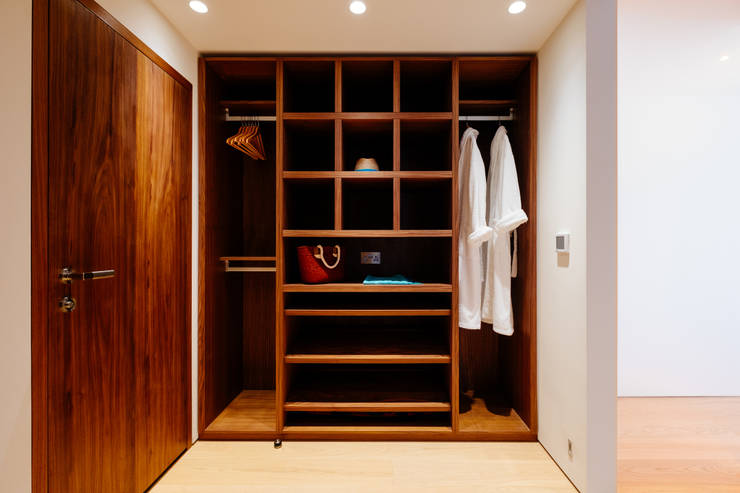 Gwel an Treth
Perfect Stays
4. Hanging rails and wall shelves can be added to any space. Personalise as you see fit!
5. Curtains are ideal for separating a slither of closet space from a bedroom
6. Simplicity is key with a small wardrobe. Don't add anything you don't need
7. Build the storage super high to free up more floor space
8. Elegant screens make light work of hiding clothing carnage!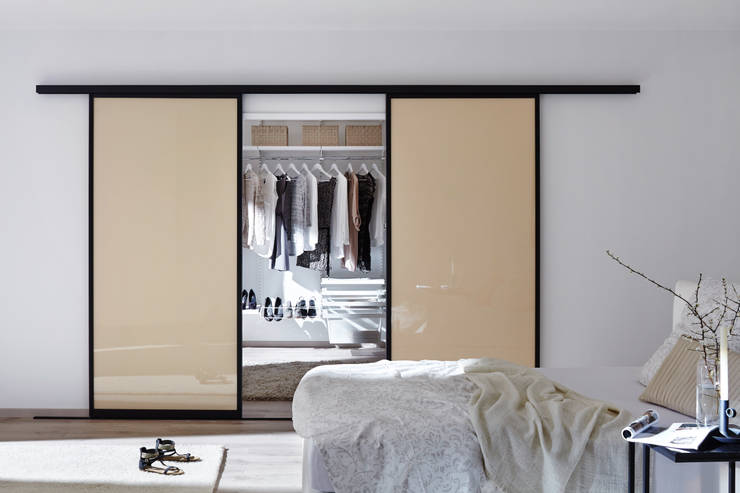 Begehbarer Kleiderschrank
Elfa Deutschland GmbH
9. Even a super busy wardrobe can be organised to be effective. More shelves are never a bad idea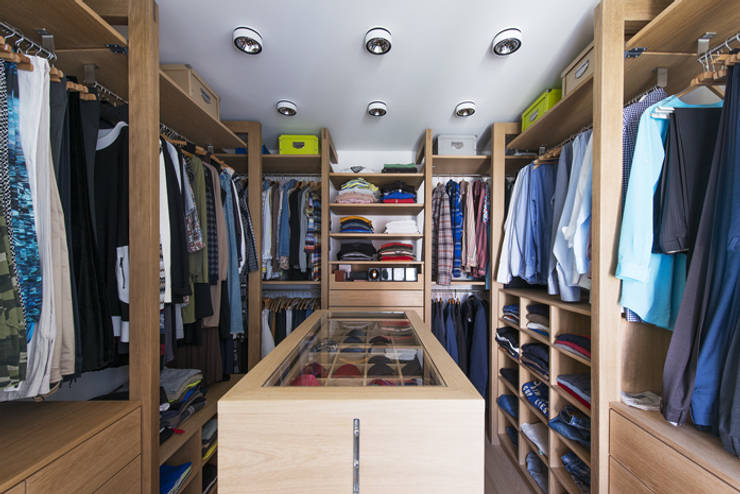 Ankleide | begehbarer Kleiderschrank
DESIGNWERK Christl
10. A flush to the wall, narrow wardrobe can take advantage of a room's length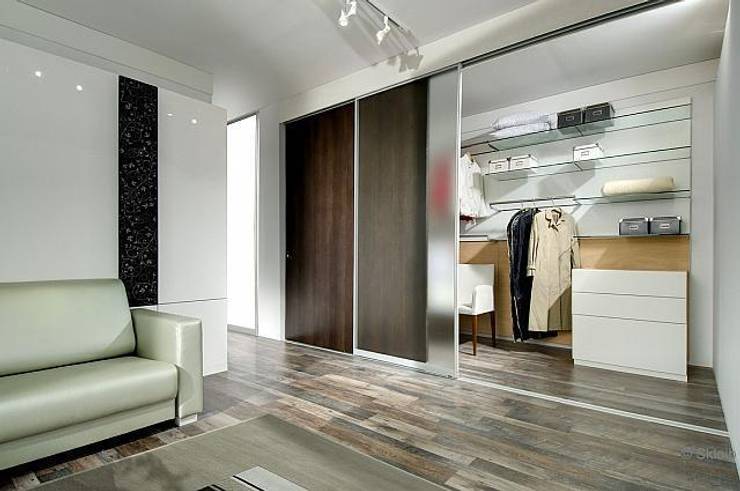 Ganzglasschiebetür als Raumteiler
Lignum Möbelmanufaktur GmbH
11. Industrial wardrobe racking will be adaptable to your changing needs and never need replacing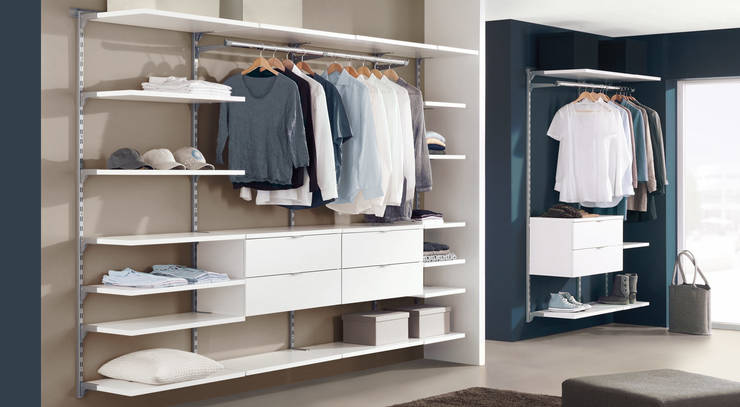 Regalsystem Kleiderschrank WALK-IN
Regalraum GmbH
12. Loft spaces that are consistently overlooked can be transformed into handy dressing rooms
13. Adding mirrored door panels will keep your space feeling large, even with a sizeable wardrobe in there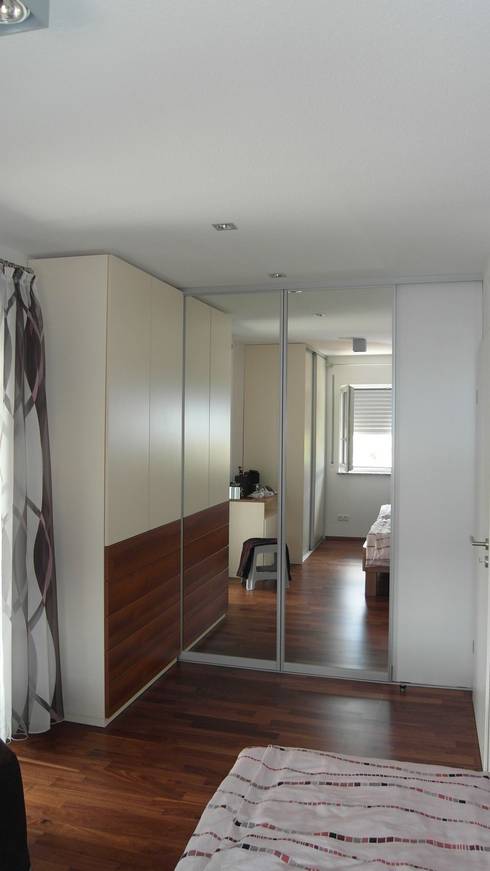 begehbarter Kleiderschrank geschlossen
Müller Wohnart
For more wardrobe inspiration, take a look at this Ideabook: Inspiring Walk-In Wardrobes For All You Fashion Divas.