Wave a sad goodbye to summer and say hello to autumn. You can, however, still enjoy your outdoor space as the weather changes, especially if you don't have a lawn and lots of gardening upkeep to contend with.
Autumn gardens are all about easy to maintain spaces and any professional gardener will tell you that you can still do wonderful things with a seasonal spot. We've found some great ideas for making the most of your garden in the cooler months, so take a look and see which might work wonders for your space!
1. Focus your attention on adding some comfortable patio furniture
2. A stunning pond will be a gorgeous feature, whatever the weather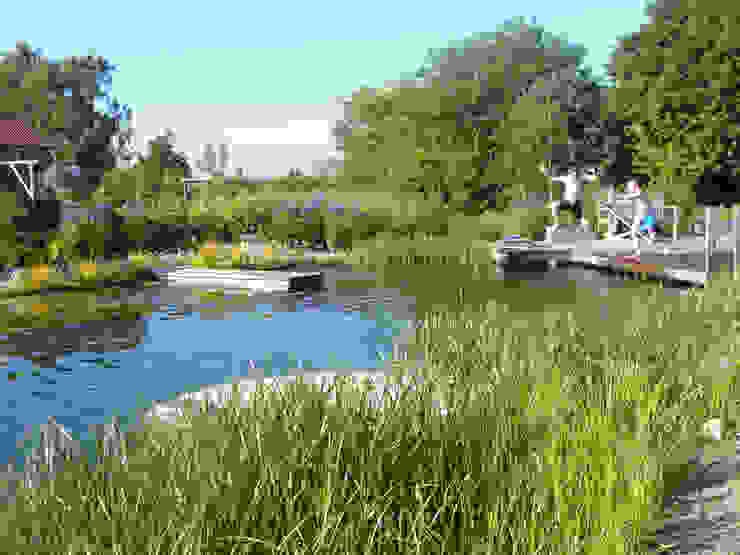 BIOTOP—The Garden of Eden, Ellicar Gardens
BIOTOP Landschaftsgestaltung GmbH
3. Traditional gardens without a lawn will really benefit from an opulent water fountain!
4. Gravel walkways make a neat and beautiful statement
5. Why not take inspiration from contained Japanese Zen gardens?
6. To make sure you can still get outside, weatherproofing with an awning is a foolproof plan
7. Raised beds are easy to maintain and change out for seasonal plants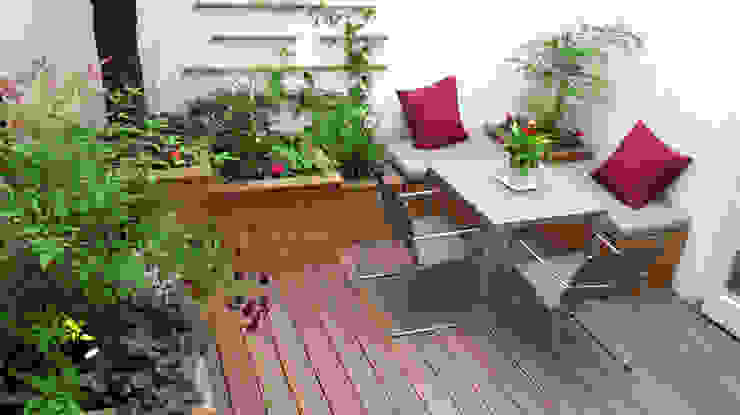 Marylebone Courtyard
Fenton Roberts Garden Design
8. Feature fencing with pretty climbers will add year-round appeal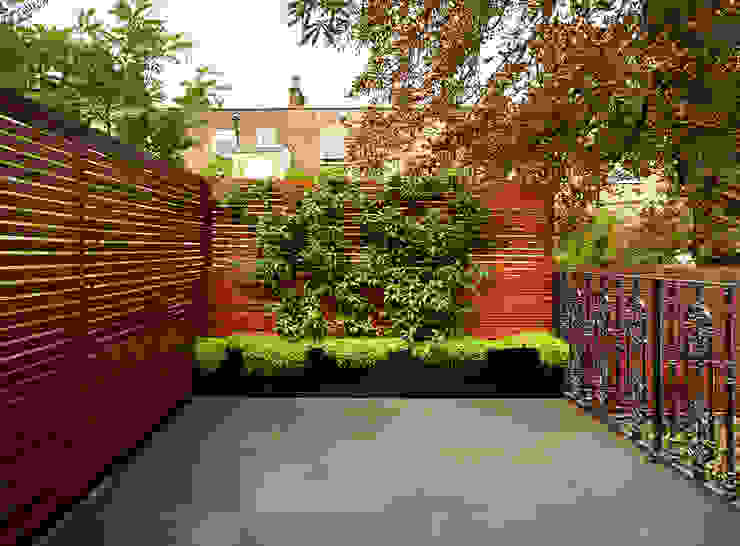 Reflected Glory—Holland Park Renovation
Tyler Mandic Ltd
10. Potted blooms ensure a green touch, even in cooler months, when a lawn can't do it for you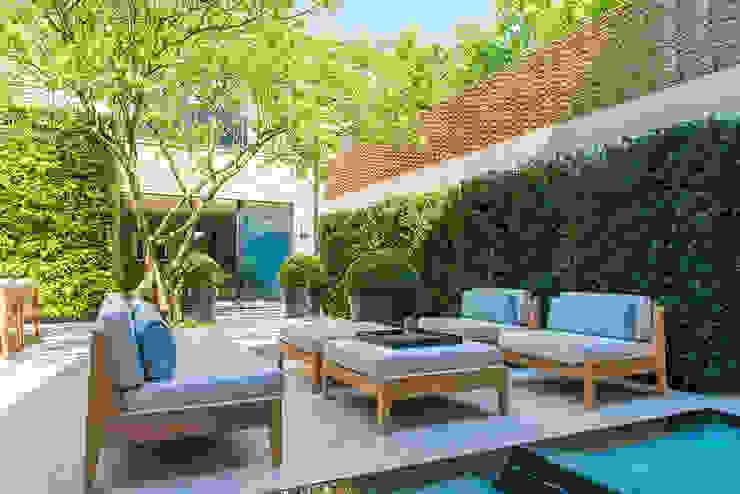 ​Back garden at Bedford Gardens House.
Nash Baker Architects Ltd
11. No lawn? Why not create an allotment instead? All those root veggies will be a godsend in autumn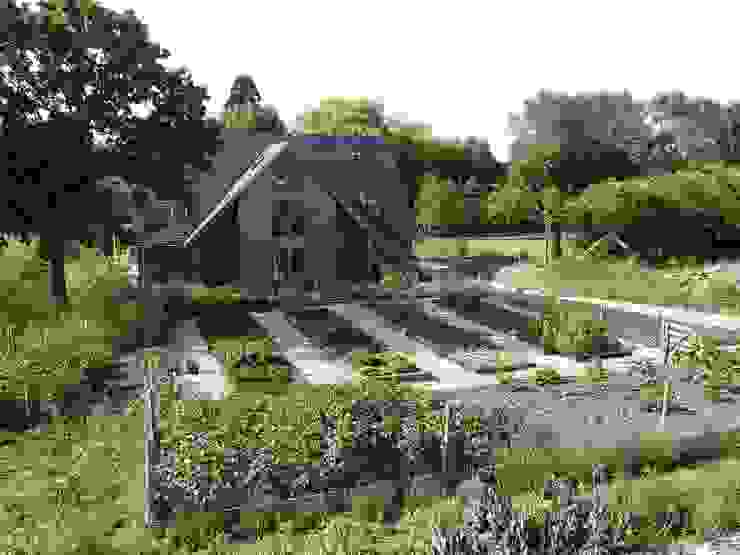 Featherbrook House
PKA Architects Ltd
12. When the sun hides away, create your own heat with a wonderfully warm fire pit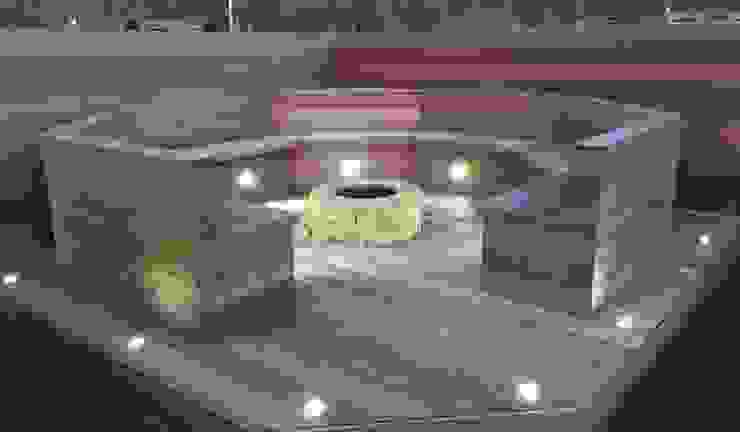 Ayrshire outdoor living
Lithic Fire
13. A courtyard can be a fabulous outdoor dining area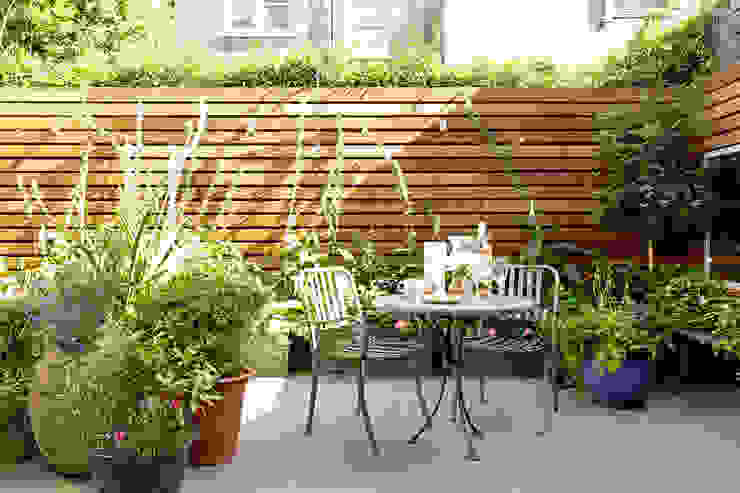 Open-Plan Kitchen/Living Room, Ladbroke Walk, London
Cue & Co of London
14. Don't get bogged down trying to manicure a lawn when you could be cooking in the great outdoors and having a great time!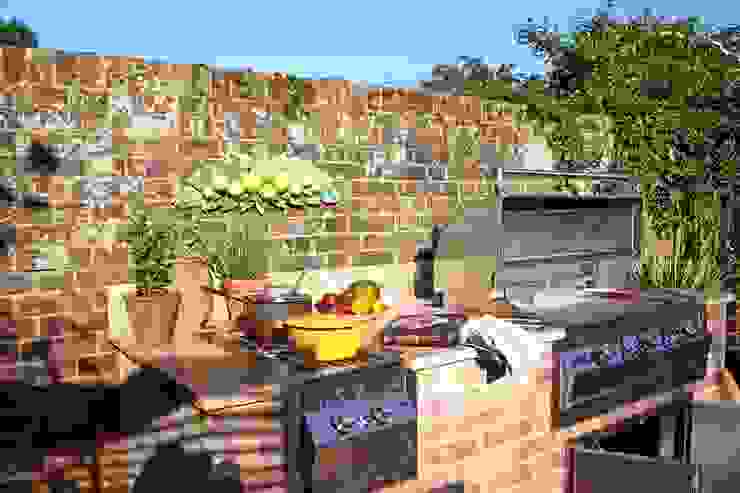 Outdoor Kitchen
Design Outdoors Limited
For more garden inspiration, take a look at this Ideabook: 15 Uniquely Creative Ways To Use Wood In Your Garden.