It's wonderful to be good friends with your neighbours, but it's ok to admit that you want your house and garden to be a little nicer than theirs. It's only human nature to feel a little competitive every now and then! 
With that in mind, we've looked at some beautiful gardening projects in order to identify a few key features that you can mimic yourself, while leading your neighbours to believe you've had the professionals come in and do all the hard work for you. 
Get ready for your garden to become designer chic for less!
1. A corner terrace is easy to create with some decking but looks so well thought out. Fairy lights would finish this one off to perfection
2. Slate shingle can't help but look expensive and high end so naturally, a designer must have chosen it, right?
3. Boulder borders are a great way to keep your garden low-maintenance and minimalist chic. Surely you paid someone to come up with this idea?
4. Simple things like gleaming white garden walls add that designer touch, which you can emulate in a couple of hours
5. A picture perfect patio is as simple as laying some slabs but it looks phenomenal. If you want to add an extra touch of class, leave one slab out and plant a small tree
6. A modern awning will not only add some all-weather protection to your terrace, it will look as though it's been selected by a pro
7. Water features always look more complicated to install than they actually are yet the impact they have is undeniable. The simpler you go, the more designer it will look!
8. Terrific outdoor lighting will give the impression of a professional guiding hand, especially if you go bold with the colour
9. Creative fencing options are great as they can be super thrifty, but also have a knack for looking bespoke
10. Planters spilling over with gorgeous, colourful blooms will look like the work of a gardener. However, in reality you can create them in a few minutes after a quick trip to the local garden centre
11. Bright patio furniture looks super fun and daring, which is often the result of a persuasive designer. These mirrors are so unusual and inject a high fashion feel
12. Minimalist raised beds look ultra contemporary and cool but you can recreate them using slate slabs! See? You don't always need help
13. A state of the art cooking area in your garden can be deceptively simple to create if you have some bricklaying skills. Nobody will believe you didn't have expert assistance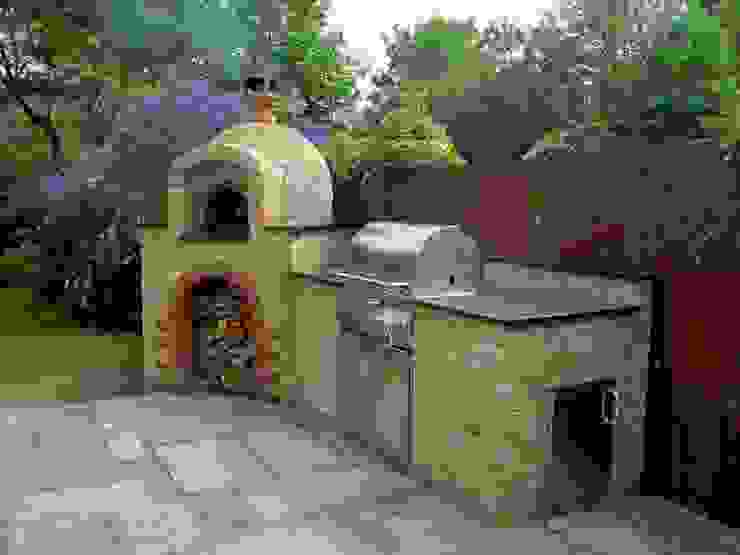 Outdoor Kitchens and BBQ Areas
Design Outdoors Limited
14. The ultimate in designer additions, a fire pit is super easy to make or install and will transform your garden into a social hub!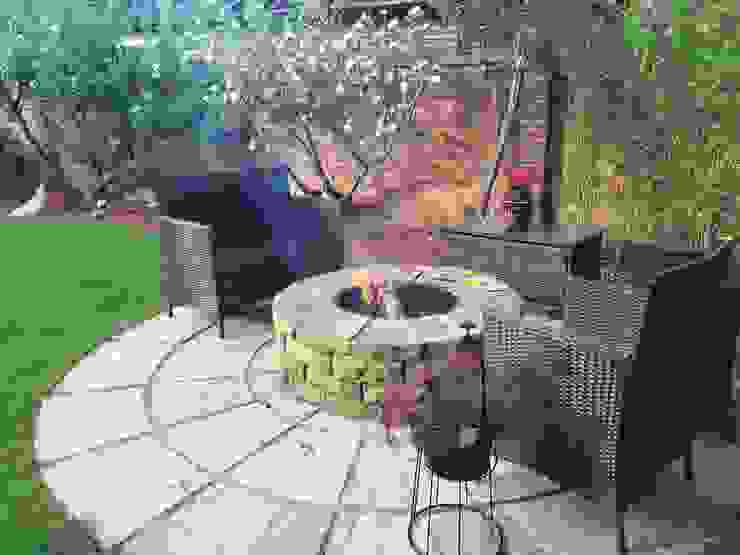 1.2m rustic sandstone firepit
Lithic Fire
For more garden inspiration, take a look at this Ideabook: 16 Low-Cost Ideas To Improve Your Garden On The Cheap.