Giving your bedroom a little lift has never been easier, now we've found some super simple ideas that are staggeringly easy for you to copy.
You might have been planning a total overhaul but hold fire until you've seen our suggestions, as you might only need to change a couple of things out to have that interior designer-inspired bedroom you've always dreamed of! 
Are you ready for some fantastically easy small bedroom ideas? Then let's get to it…
1. Introduce some interesting prints to mix things up
2. Try a daybed, as they also look great when used as a sofa
3. A luxury headboard will transform a whole room!
5. Have a flirtation with minimalism. It could lead to more peaceful sleep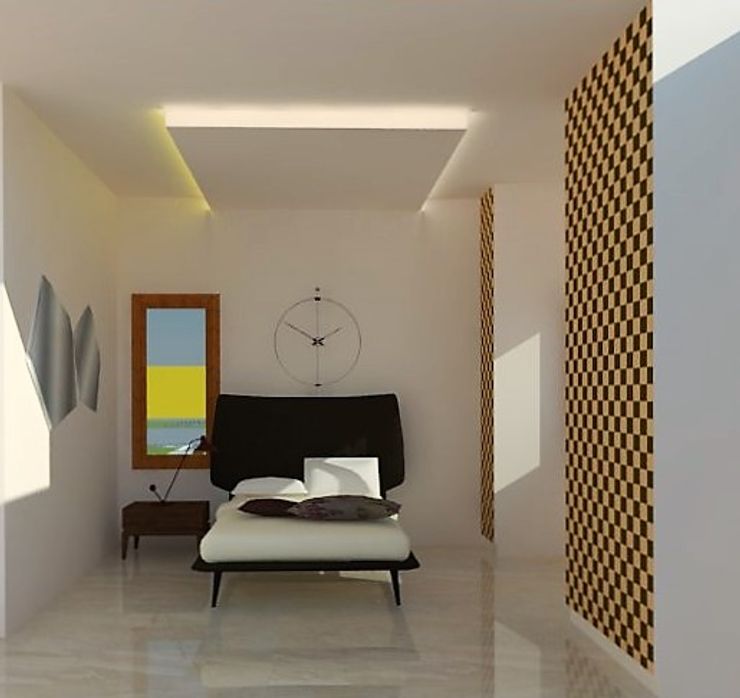 Guest Bedroom
Urban Shaastra
7. Showcase features you can't change, such as amazing alcoves. A lick of paint is just the ticket
8. If you have a taste for all things Asian, you can't go wrong by embracing that in your bedroom
9. Add some luxe curtains to the front of your wardrobe area, and give it some superstar appeal
10. Drapes around your bed are simple to attach (hello, staple gun) and look so romantic
11. Sliding privacy screens will make your bed feel far cosier when you're in it
12. An exposed brick wall will add natural elegance and simplicity to your bedroom scheme