Whatever you do in your garden, you probably don't want your neighbours or passers-by being able to see in while you do it. So, have you given some thought to your privacy and how to maintain it? 
We looked at some seriously stylish ways landscape architects have tackled the issue of privacy and think we've found some of the most beautiful solutions out there. 
If you've been delaying adding walls or garden fencing to your home, take a look at these examples as we know there'll be something that speaks to you!
1. Wooden fencing is a classic solution that doesn't look too monolithic or stark
2. Natural hedging takes a while to grow but does offer a protective barrier with a more eco feel
3. Stone walls make a striking impression and form a solid, undeniable privacy screen
4. Gabions are a fantastic modern take on garden privacy and they really mean business!
5. Less dense than box hedging, but just as pretty, you can grow a floral barrier for you garden or plant sapling trees
6. A metal fence will make a really strong statement and offers lots of opportunity for customisation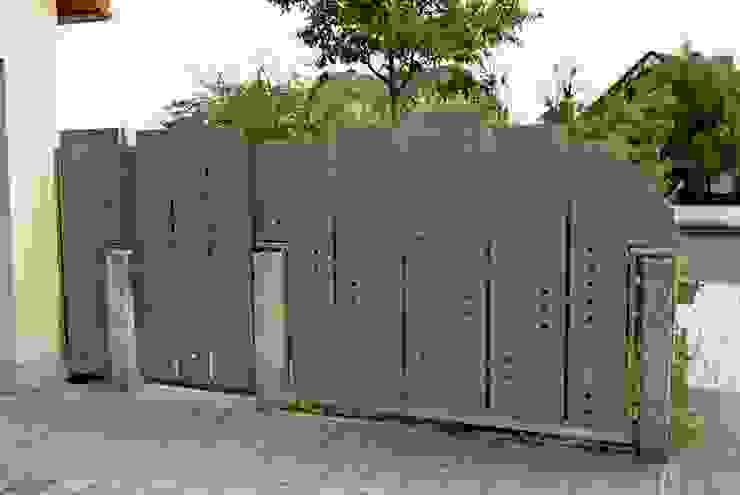 Visual Barriers
Edelstahl Atelier Crouse:
7. Living walls can be installed by a professional team in a day, but look as though they took years to grow
8. Woven fencing offers privacy without blocking out all of the natural sunlight. A win-win!
9. Concrete panels and gabions work perfectly together to create a beautiful and solid installation
10. Shaped concrete panels look stylish but are impossible to see through too
11. Stone and greenery are perfect partners for when you want privacy, but not at the detriment of a beautiful garden
12. Brick walls are perfect for garden privacy so if you have a crumbling one, try to restore it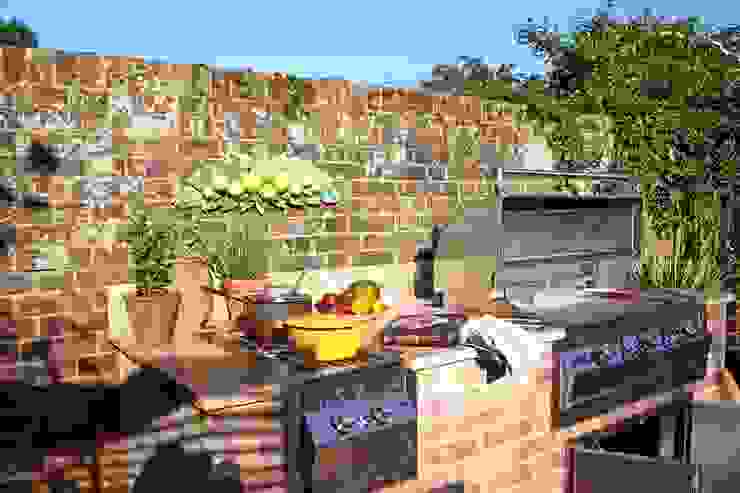 Outdoor Kitchen
Design Outdoors Limited
13. Rustic-style stone walls need to be built by an experienced craftsman, but what an investment!