If you're fortunate enough to have a flat roof on your home, have you ever considered adding something a little out of the ordinary to it? 
The potential for either extending or amplifying your already amazing home is tangible, so we don't think you can go wrong by taking some time to really consider all the options, even the more unusual ones.
From a swimming pool to a self-contained guest suite, your rooftop offers untold possibilities, so come with us as we explore a few of our favourites and be ready to get a builder on the phone!
1. All you work-at-home professionals would love a rooftop office, wouldn't you?
2. With a view to die for, a comfortable viewing deck seems like a great idea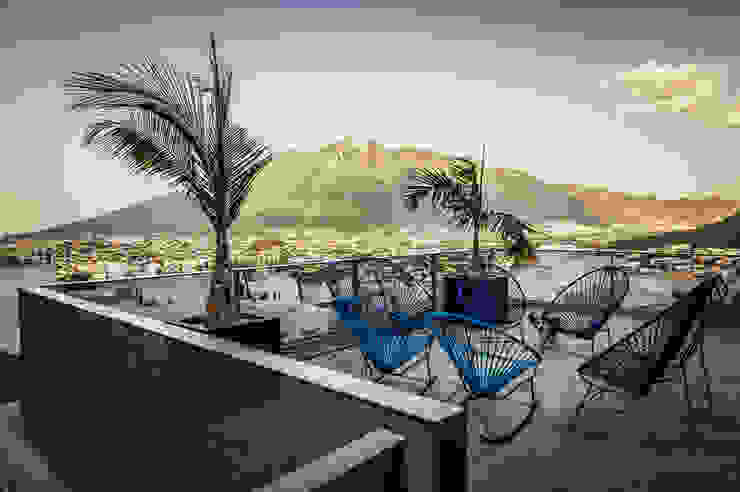 IPE HOUSE
P+0 Arquitectura
3. A hot tubs on the roof? We can't think of a single reason why it isn't a good plan!
4. How about a low-maintenance social area? Some sun loungers would finish it off to perfection
5. A guest annex up on the roof would be a practical addition and a real talking point
7. An all-season garden would be amazing up on the roof. Some rain cover and a fire pit are all you need to get started
8. For something really different, what about an urban orchard? That's some fruit juice we'd love to try!
9. Follow the lead of trendy clubs by adding a bar to your roof (but be a little more relaxed with the dress code)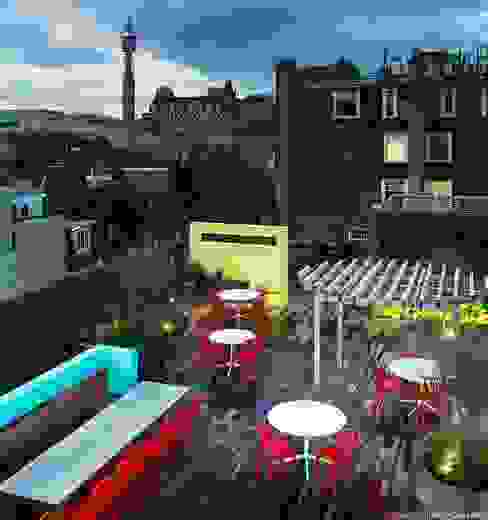 Coca Cola HQ Roof Terrace
Biotecture
10. A simple, elegant garden is a time-honoured classic addition to any flat roof, giving you access to green space even when it looks like you won't ever have any
11. If a hot tubs doesn't quite tick all the luxury boxes for you, a swimming pool on the roof really should!
12. Your roof is naturally geared towards easy stargazing, so how about setting up chairs and a telescope and making it official?
13. An outdoor kitchen up on the roof will really make your barbecue invites stand out from the rest during the busy summer months
For more roof terrace inspiration, take a look at this Ideabook: London's Best Roof Terraces.