Your stairs can do so much more than transport you to a higher floor of your home, so if you haven't given any thought to their inherent storage potential, now's the time.
We've found some stunning staircases that architects created specifically to offer dual functionality. While they all work perfectly for their primary purpose, the extra hallway storage potential they offer is staggering.
If you never quite have enough space, don't have as many cupboards as you need or have nowhere to hang the family's coats, this really is the article for you!
1. The open cavity under these stairs is perfect for large storage trunks
2. The bold colour is only beaten by a fabulously helpful sideboard
3. Installed in the corner of the room, this staircase makes a little home office possible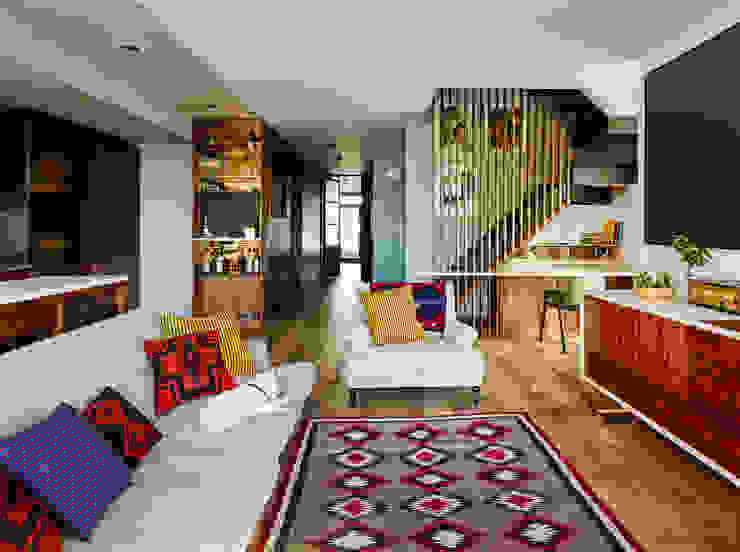 Vinegar Hill Apartment
General Assembly
4. Even small stairs can be amazingly handy if you add integral shelving. Look at that bench seat!
5. Sleek and modern, these built-in under-stairs cupboards must be so helpful for a busy family
6. Have you ever seen such an adorable and perfectly placed home library? What a way to utilise dead space!
7. Cubbyhole storage is ideal for a large household as everyone can have their own boxes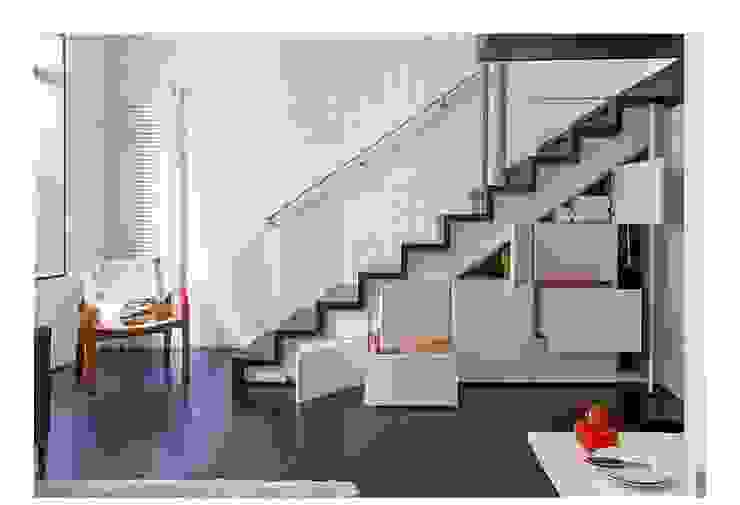 Manhattan Micro-Loft
Specht Architects
8. Function and beauty combine so effortlessly when you put your stairs to good use. This art display is staggering!
9. A below-stairs sofa den? We can't get enough of this idea
10. If your stairs are contemporary, so too should your storage be. These differently sized cupboards look seamless
11. We don't know if we've ever seen such easy and attractive log storage as this. What a way to add low-level functionality
12. You can't accuse this house of having any dead space! By adding pull-out coat and shoe racks, the stairs become a real feature!
13. Maybe we can put practicality to one side and explore the possibility of an indoor garden under the stairs! You can't deny it looks phenomenal
14. This staircase is so unusual, being solid and blocked in but, by opening it back up into bookshelves, the whole look is amazing. There's even a hidden water closet in there too!
15. Any space is valuable space, especially if you have a lot of belongings to display. We love this eclectic shelf of knick-knacks and know it will appeal to all you collectors
For more staircase inspiration, take a look at this Ideabook: Stylish Stairs For Small Spaces.