A pretty garden is great, but what about when the weather turns cooler and wetter and you still want to be able to enjoy it? 
Gardening professionals and landscape architects will tell you that a pergola or awning is a great way to give your space some all-weather appeal and they're not wrong, but how do you know which style is right for you? We've found some super gardens that have been not only planned and planted to absolute perfection, but also offer stylish rain cover too.
Have a look and see which style you might fancy erecting in your garden before autumn and winter really hit!
1. Lights, kitchen, rain-proof! With a pool table as well, this is a stunning garden space for the whole family to enjoy
2. A simple permanent terrace will make your garden enjoyable whatever the weather. We love the living room style lighting
3. Make the most of built-in overhangs by adding fabulous lighting and a comfortable dining set and you'll have fabulous al fresco fun all year
4. How amazing is this contemporary covered garden area? The integral lighting is staggering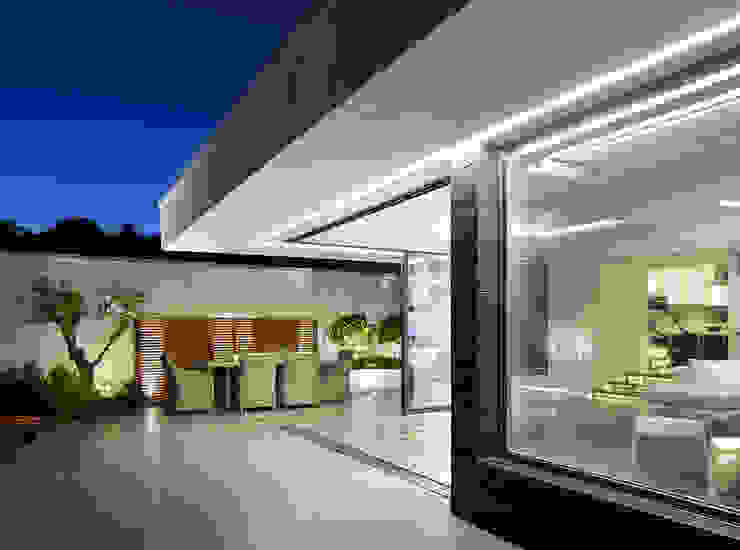 Forest View
Clear Architects
5. For a budget-friendly option, a simple metal frame with plastic roof sheeting will be fit for function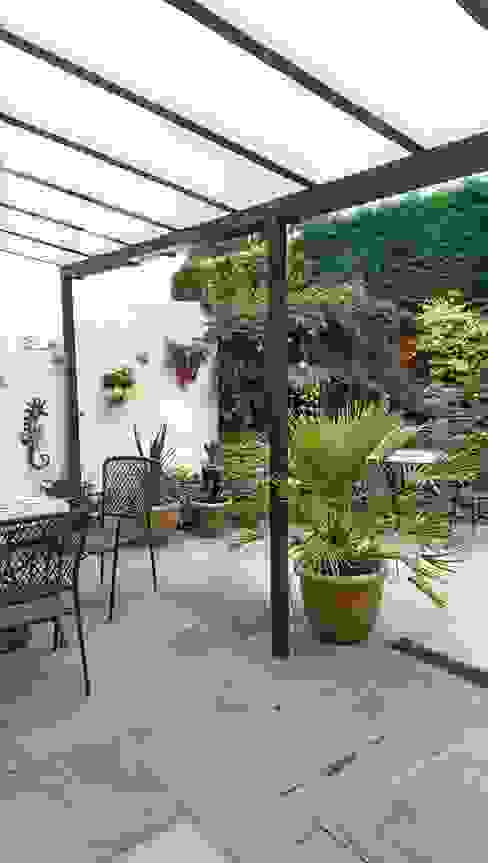 Patio Canopy
Living Space
6. A traditional parasol will always be a classic way to add a little weatherproofing to your garden. Add some fairy lights and you've got something really special!
7. Practicality rules here as you don't want to get your barbecue wet! What a self-contained party zone
8. A wonderfully rustic and simple summerhouse is the perfect vantage point for sheltering from the rain and enjoying your outdoor space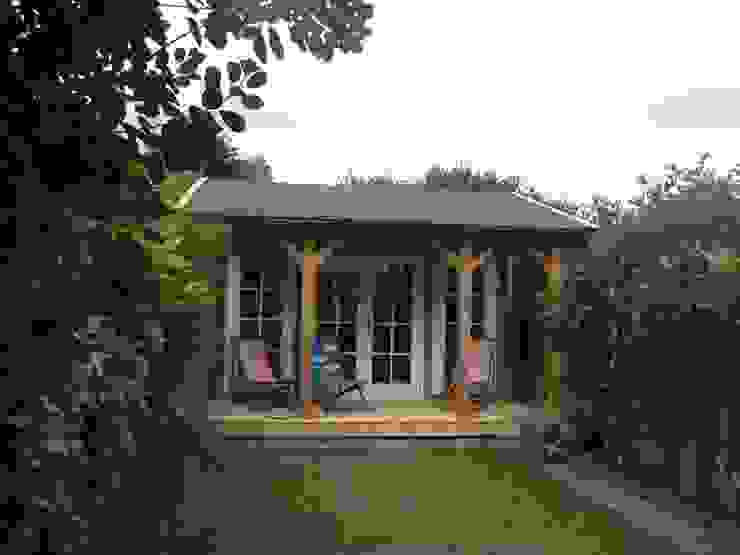 ​Scandinavian style log cabin.
Garden Affairs Ltd
9. Don't waste the summer months by getting some thick climbers growing up a pergola to create a more organic all-weather shelter. We'd pop some candles along the wall too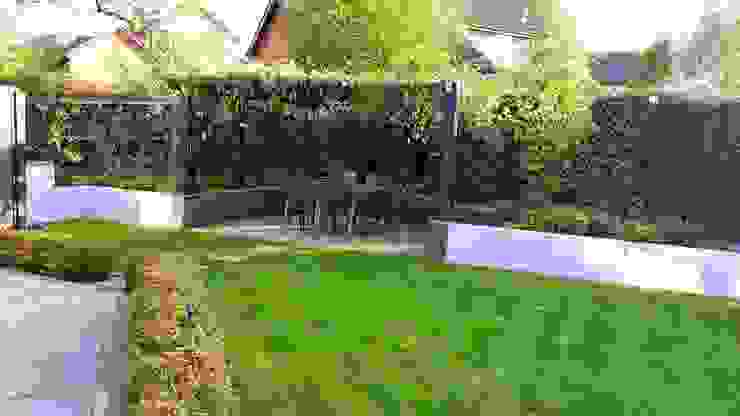 Contemporary garden design Bracknell, Berkshire, UK
Linsey Evans Garden Design
10. What a professional set up! With built-in lighting and retractable shades, you can ensure no rain will ever get in
11. There when you need them and not when you want to enjoy the sunshine, these retractable shades are the perfect autumn addition to your garden. That frame would accommodate lights with ease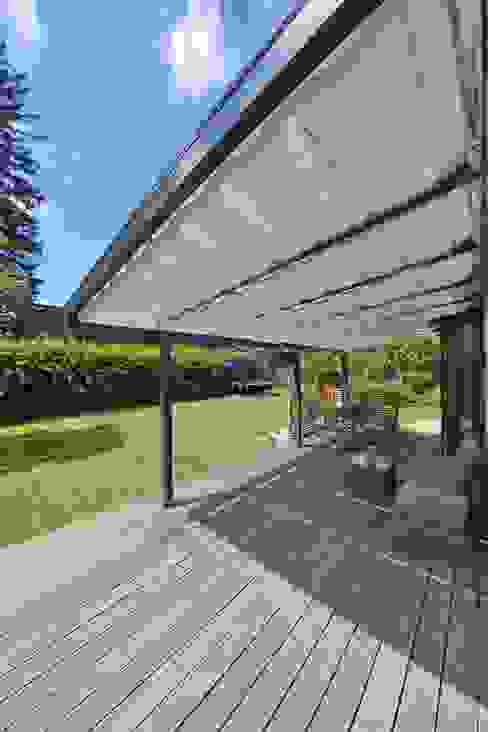 Toldos para terraza o pérgola
TOLDOS SPANNMAXXL.de
12. Not a budget build by any means, but we do love this totally out there exterior kitchen, which is bright, warm and totally dry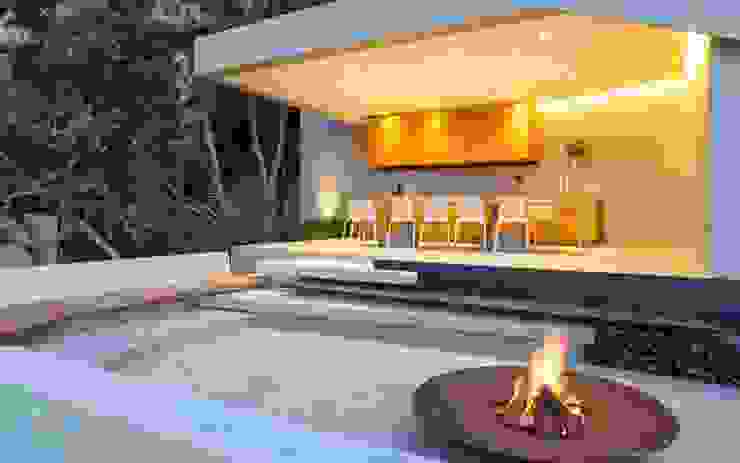 Concrete House
Nico Van Der Meulen Architects
13. Don't let the simple frame fool you. This structure has integral shades that can be pulled down on every side! You could simply switch on the inside lights to illuminate it
14. Simple solutions can be the best, so this wooden pergola with stretched canvas roof would be a super location for some evening socialising, even in the rain. We bet this little terrace looks like a European piazza when it's lit!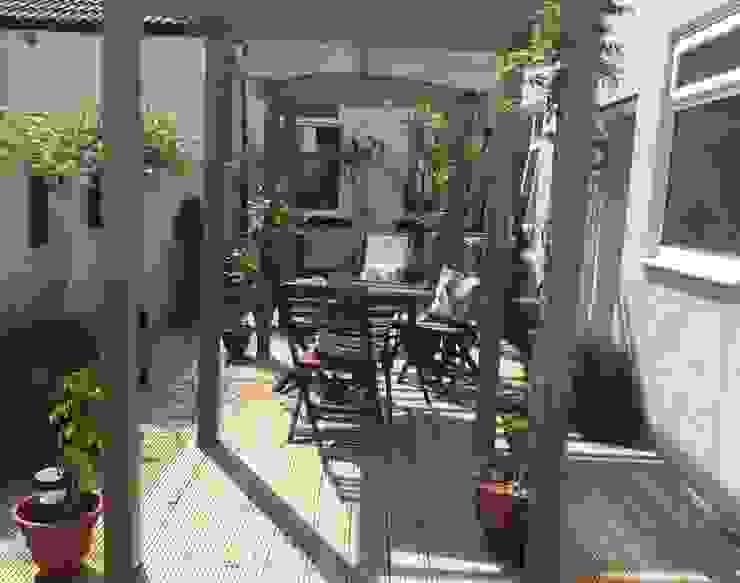 Cottage Garden Transformation
Elephant Interior Exterior Design
For a little more seasonal garden inspiration, take a look at this helpful Ideabook: The Beautiful Autumn Garden Guide.