Upgrading your garden might seem like a fun idea but, before you know it, you might be spending a lot more than you originally planned. As we don't want to see you turning your outdoor space into a money pit, we've taken inspiration from some of the talented gardeners out there and compiled this list of gardening makeovers for under £100.
We think you'll be shocked at what you can do for so little so, let's take a look and see which project you'll be starting this weekend!
1. You could move a small patch of lawn and any shrubs that go with it. This could be as simple as going from one side of a path to another but, what a difference!
2. A self-contained Zen garden display won't break the bank as it's essentially just shingle, rocks and the right plants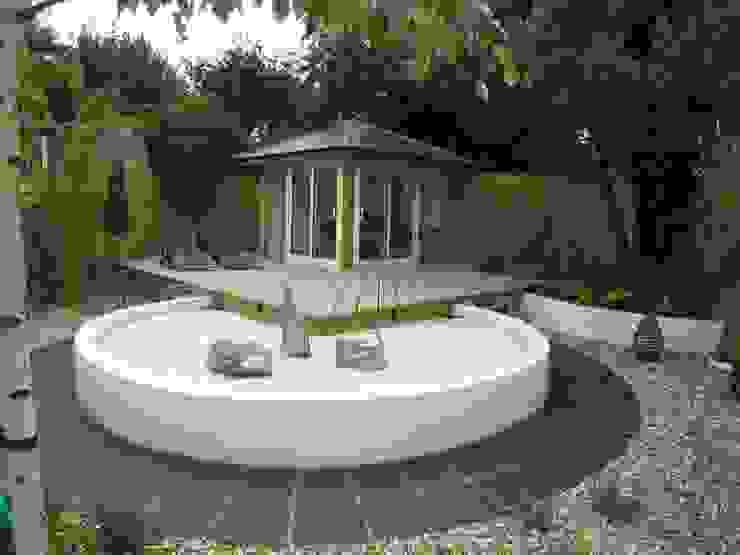 Summer house and Zen garden
Martin Hall Design
3. If an indoor garden installation is for you, keep it simple to maintain a low cost. Choose a good value ground covering, such as bark chippings
4. Add a small seating area to your garden for a little cafe culture chic! You just need a level surface and a couple of chairs, so how's that for budget-minded?
5. Don't forget about the edges of your garden, as these are perfect for a quick and cheap makeover. Re-mulch borders and prune out of control blooms for a smart look
6. Some simple solar lights won't cost the earth but they will liven your space up and give it round the clock appeal
7. Use whatever you have laying around as planters to start growing some fruit and veg. Use seed packets to avoid wasting money on expensive established trees and plants!
8. A flash of colour will always be enough to dramatically change the landscape of your garden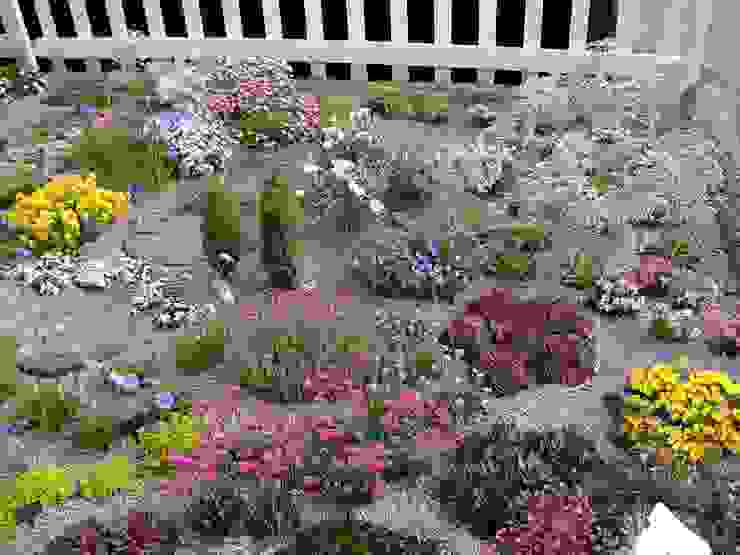 Create a colourful alpine garden.
Ice Alpines
9. Adding a border to the front of your house will only take a day but the impact will last a lifetime. Choose some really eye-catching plants to go in there
10. A little rock garden installation is as simple as garden makeovers get and they look so wonderfully neat and modern
If you're being cautious with money, you'll want to know what's worth investing in, so take a look at this Ideabook: 14 Of The Best (And Worst) Garden Investments.