Knowing how you can add a little personality and zing to your patio isn't always easy. Throw a tight budget into the mix as well and it's going to be all the more tough.
With that in mind, we had a look around at what landscape architects have been doing with people's terraces to see if we could find any cheap and easy ideas. And wouldn't you know it, we did! 
Take a look at these brilliant suggestions and see which you might fancy trying out this weekend. You'll only need a few hours and it could make your garden the envy of the neighbours.
1. A simple fire pit will look so stylish and keep you warm. Double bonus!
2. Spotlights are simple to install and so impactful. Use them to light particularly pretty plants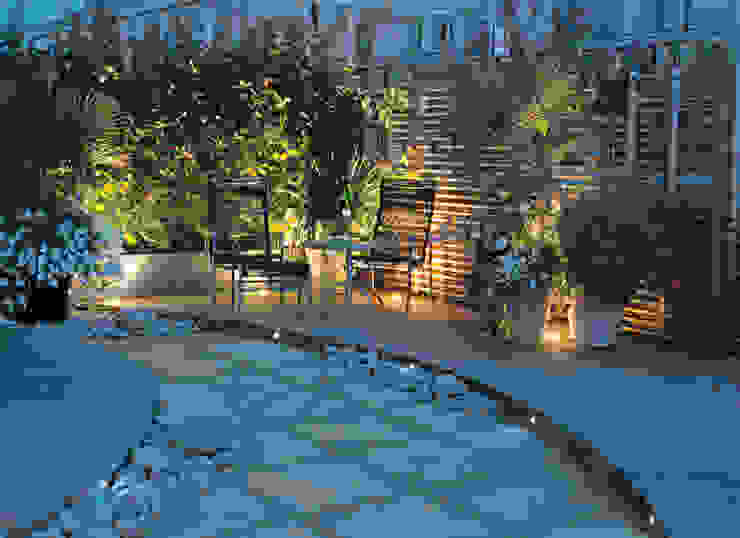 A Roof Garden, Chelsea
Bowles & Wyer
3. The ultimate in easy patio upgrades, a pot of brightly coloured flowers on your table will always look gorgeous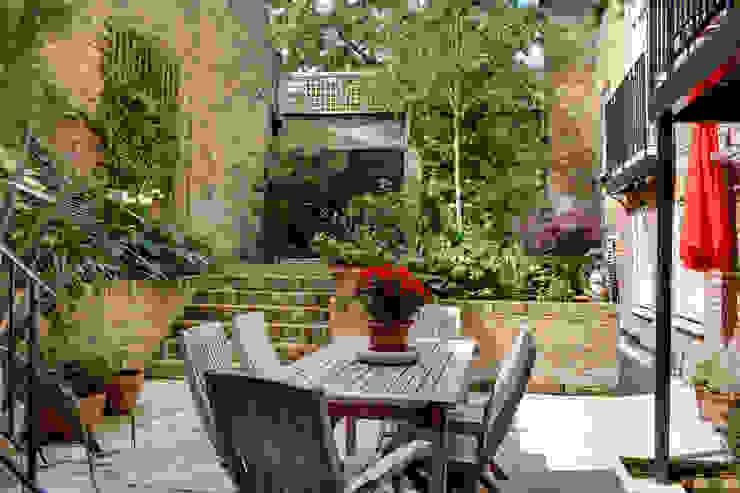 Barnsbury Park
ReDesign London Ltd
4. If you already have some seating on your patio, adding some eye-catching cushions will instantly liven up the scene
5. Large planters can be painted in a matter of minutes and the impact will be instant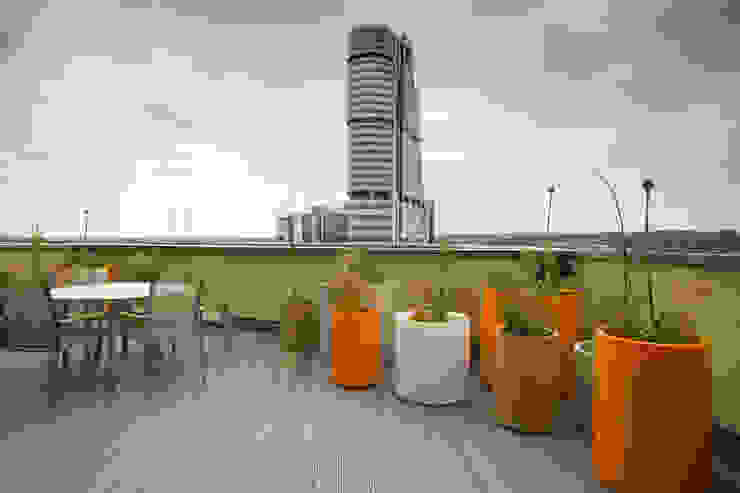 Vibrant Roof Terrace
Yorkshire Gardens
6. Start training climbers up a fence panel to add some luscious greenery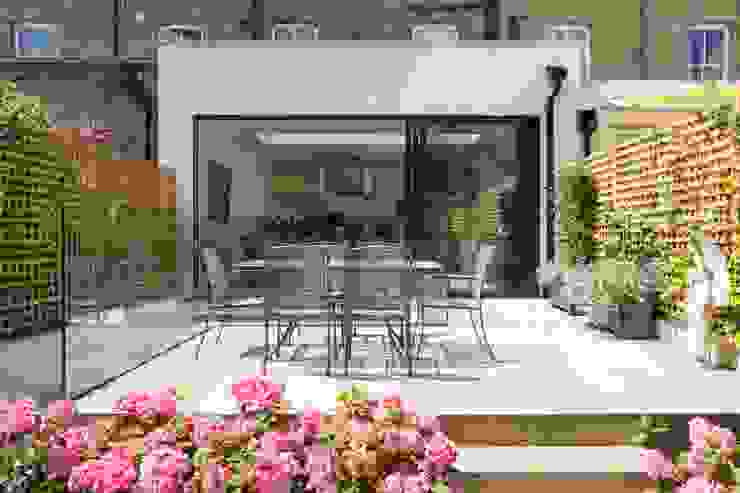 Fulham House
Frost Architects Ltd
7. Give some furniture a lick of paint to brighten the set up. You don't even need to paint everything, as you can just do the chairs
8. Romantic lantern lighting is as easy as pie. Add a candle and away you go!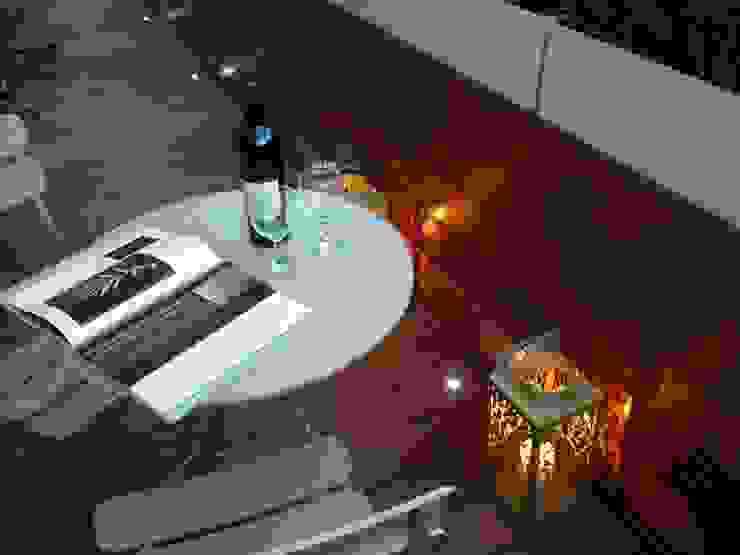 Roof terrace 2
Paul Newman Landscapes
9. Paint some of your decking to make a really stylish outdoor area. We love this half natural, half black look
10. Plant some borders with good ground-covering shrubs. They'll grow quickly and look gorgeous in spring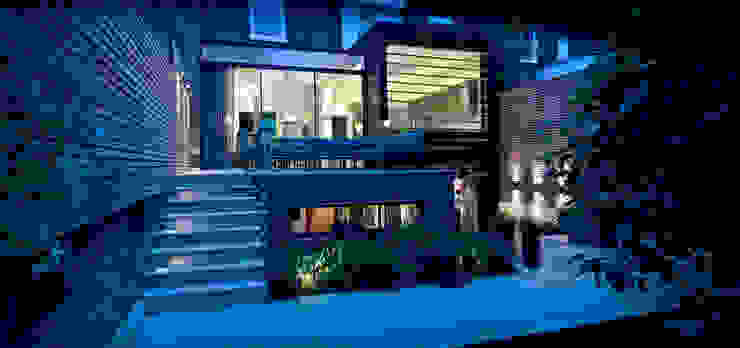 ​Garden Terrace at Newton Road House in the evening.
Nash Baker Architects Ltd
11. A simple lean-to patio cover will add all-weather usability to your garden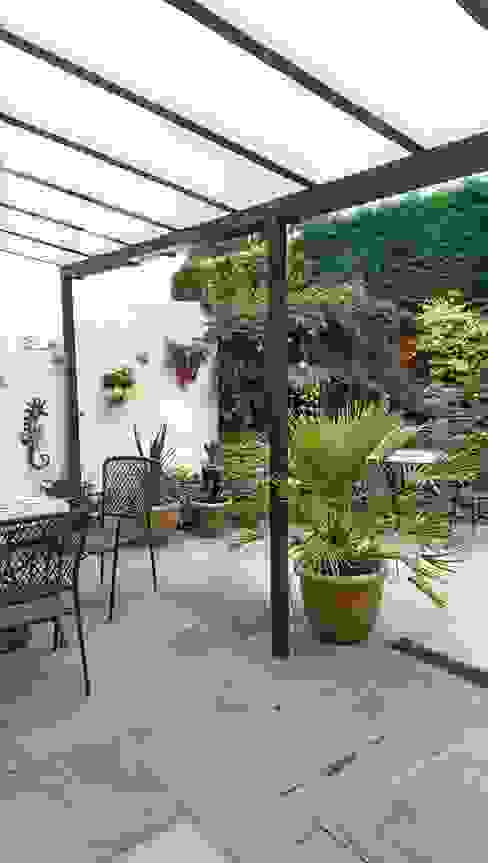 Patio Canopy
Living Space
12. Privacy screens on your patio might sound a little weird but they'll simply make the area feel cosy and boxed in. Perfect for evening socialising!
13. What can be simpler than popping some sun loungers on your patio? Instant luxury and no effort required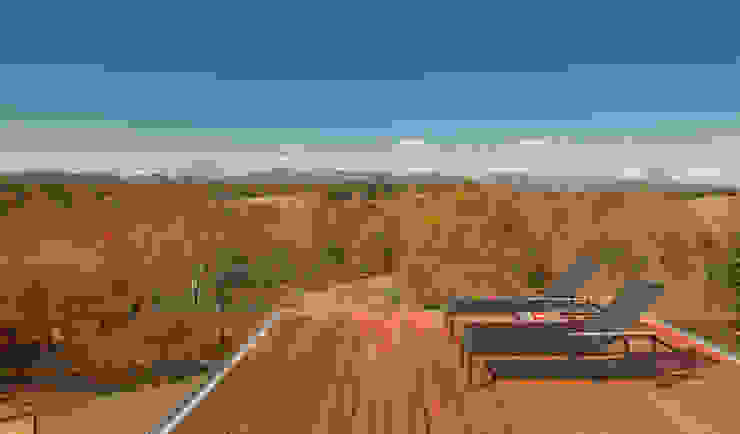 4 Springs Lane
Robert Gurney Architect
14. Here's one for all the party animals. Create a bar from a window that meets your patio! All you need is some worktop and a few stools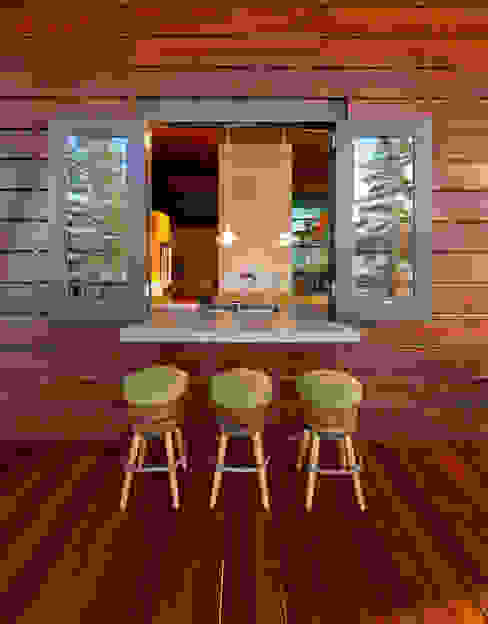 Coeur D'Alene Residence
Uptic Studios
For more outdoors inspiration, take a look at this Ideabook: 20 Clever Garden Ideas You've (Probably) Never Tried.