How can you help your home design make an incredible first impression? By choosing the right front door, of course! Any architect or interior designer will tell you that a stunning, impactful front door can really make a façade. 
If you've been trying to think of a way to make more of your home but don't fancy attending to your front garden, a new door might be a brilliant compromise. 
Take a look at some of our favourites and see if you can hone in on a style that you love!
2. Dark wood and a square shape makes a change from the norm!
3. Set back and subtle, this front door deters uninvited guests
4. The way this wooden door connects with higher cladding ties it in wonderfully with the façade
5. Nothing has more authority than a black front door. Knock, if you dare!
7. The tall dimensions make this a grand entrance to die for!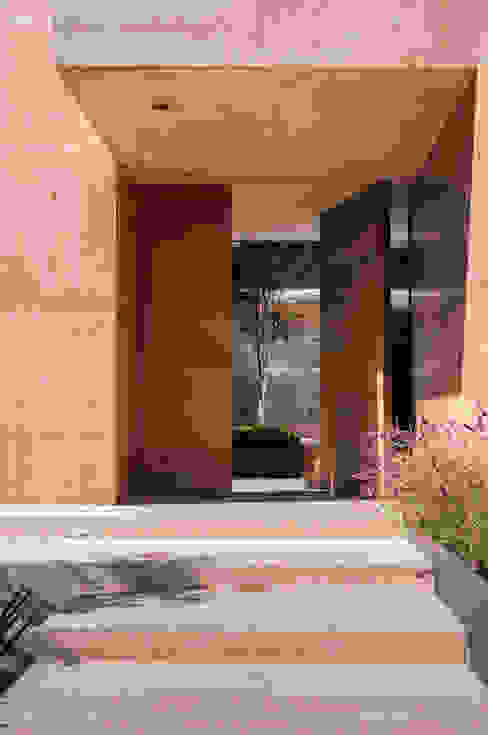 ML Residence
Gantous Arquitectos
8. A frosted glass front door? What an amazing modern touch
9. Coloured perfectly to meld with the concrete surround, this grey industrial front door is stunning
10. Is that a door or a wall? Talk about a grand entrance!
11. Pivoting delicately, this wood and glass door is perfectly complemented by some modern art
12. We still like a traditional style, but with a vibrant colour pop? Superb!
13. Tonally perfect for the modular look of this home, the matt black door really adds a sense of purpose
14. As the only wooden accent on this façade, the front door grabs your attention for all the right reasons