Size doesn't matter, at least not when it comes to creating a beautiful bathroom that you want to spend time in. However, we know you might need a little extra convincing so we've found some lovely small bathroom ideas that you'll love! 
The bathroom designers that created these spaces really knew how to work with tight spaces and awkward footprints, creating havens of relaxation that promote a little self-care and 'you time'. 
Let's take a look to see if your small bathroom might actually be a blessing in disguise waiting to happen…
1. All white makes this space fresh and bright
2. Warmer neutrals add such a cosy yet still vibrant feel
3. A splash of colour puts the fun into your daily routine
4. We love the idea of the whole room basically being about the shower
6. Funky and warm, this is a dream bathroom
7. Small spaces have room for some texture. Those tiles are incredible!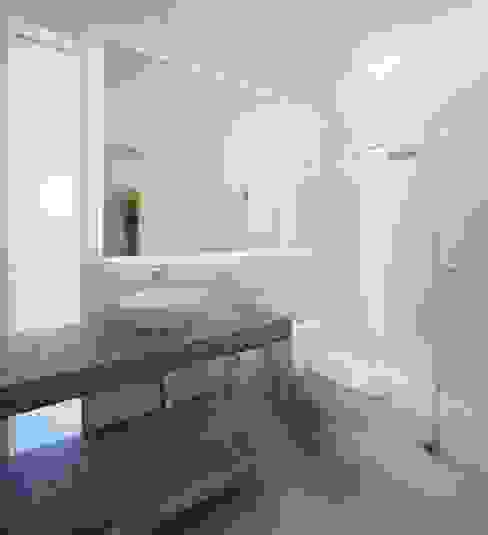 Casa Maple
Martin Dulanto
9. A huge mirror really does make a room feel twice the size
10. Bathroom so small you can't fit a bath in it? No problem, build out onto the patio!
11. The lean proportions here take nothing away from the classic cream styling