Your kitchen is a space that can always benefit from a freshen up or even some simple upgrades that keep it looking modern and expensive. So how would you like a handful of amazing DIY tips that will leave your kitchen looking a million dollars? 
Never mind what that translates to with the current currency rates, you know we're talking about cheap hacks that look outrageously expensive! Friends and family will be convinced you hired a kitchen planner to come in and update your space, but only we will know the truth. 
And we can keep a secret… if you can?
1. Use cheap flat pack floating shelves to create handy extra storage
They can look bespoke and beautiful but remember to check their weight limits!
2. Add tension rods to hang utensils saucepans from
3. Use plumbing essentials to create a unique copper paper towel holder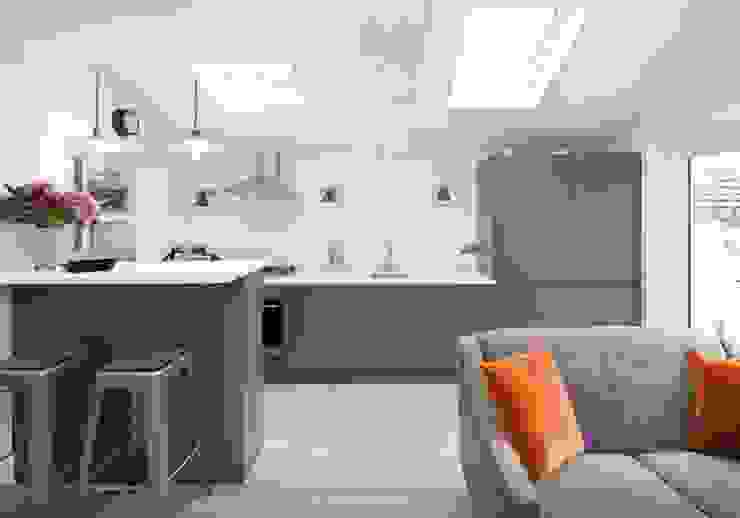 Handleless Kitchen Finished In Farrow & Ball Downpipe
Just Click Kitchens
You'll only need a couple of 90° joints and some straight pipe.
4. Stick strong storage hooks inside cabinet doors for extra hanging space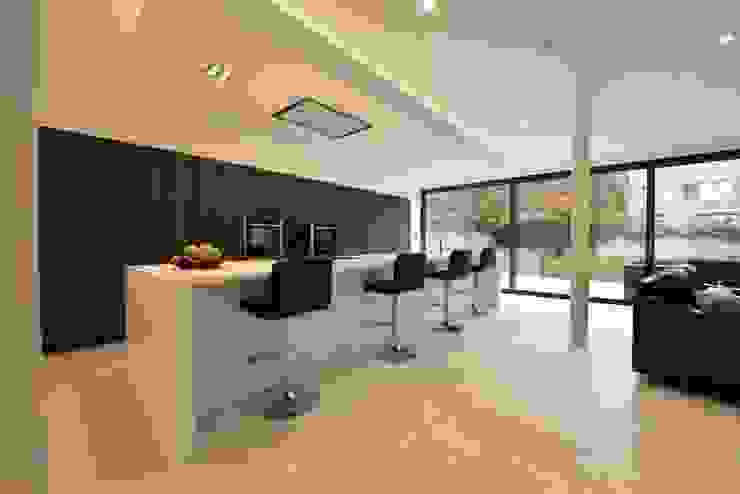 Mr & Mrs Wright
Diane Berry Kitchens
5. Spray shelf brackets gold for an instant facelift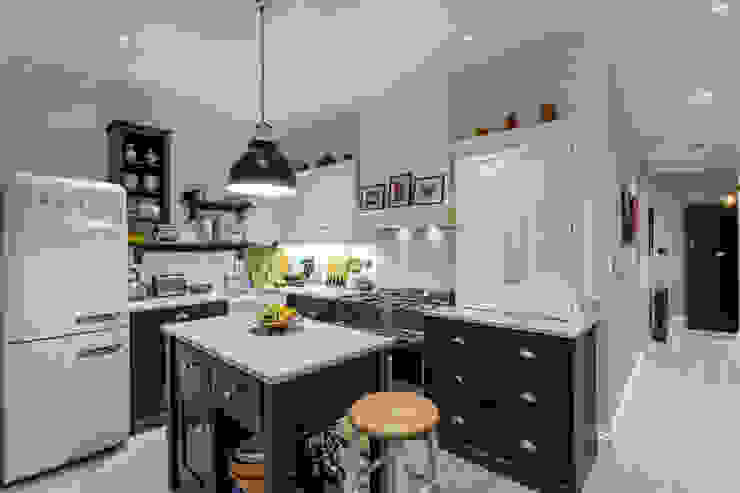 Kitchen
GK Architects Ltd
This is so simple yet effective.
6. Paint old salt and pepper shakers with matte paint for a modern look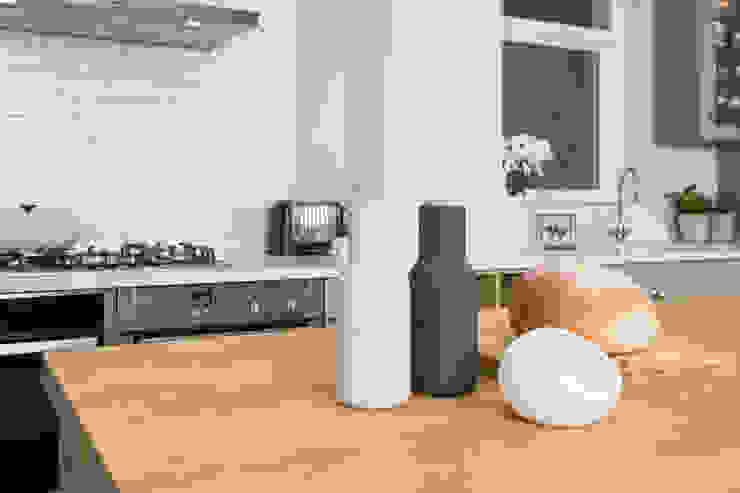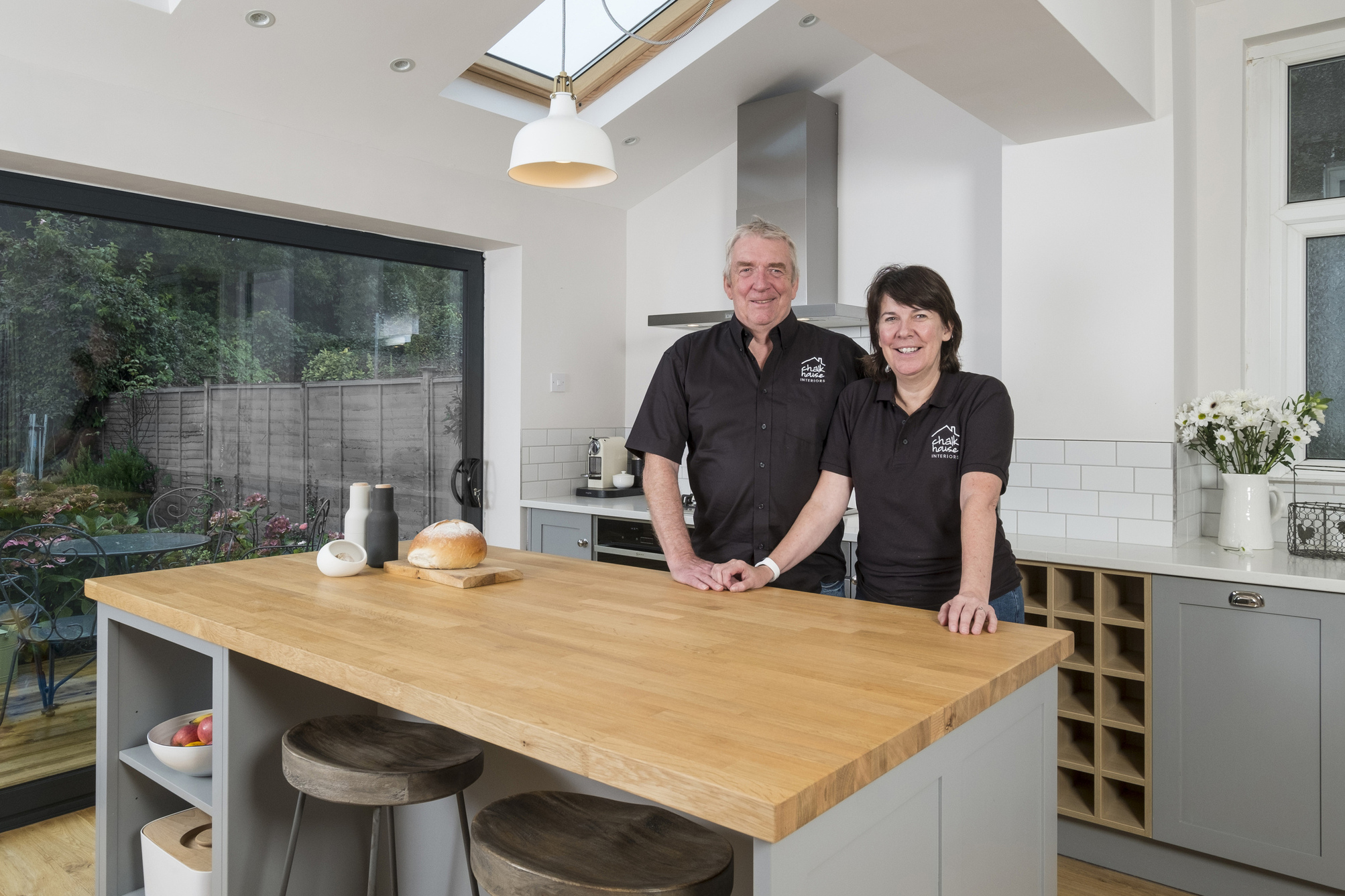 metro grey
Chalkhouse Interiors
7. Add a patterned runner to your floor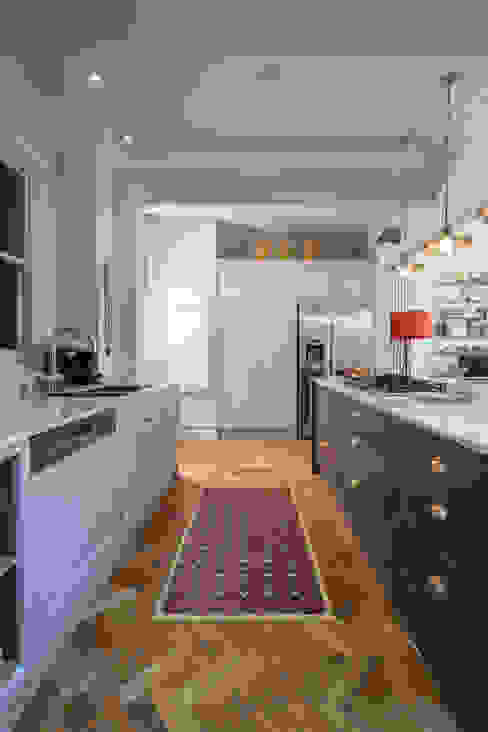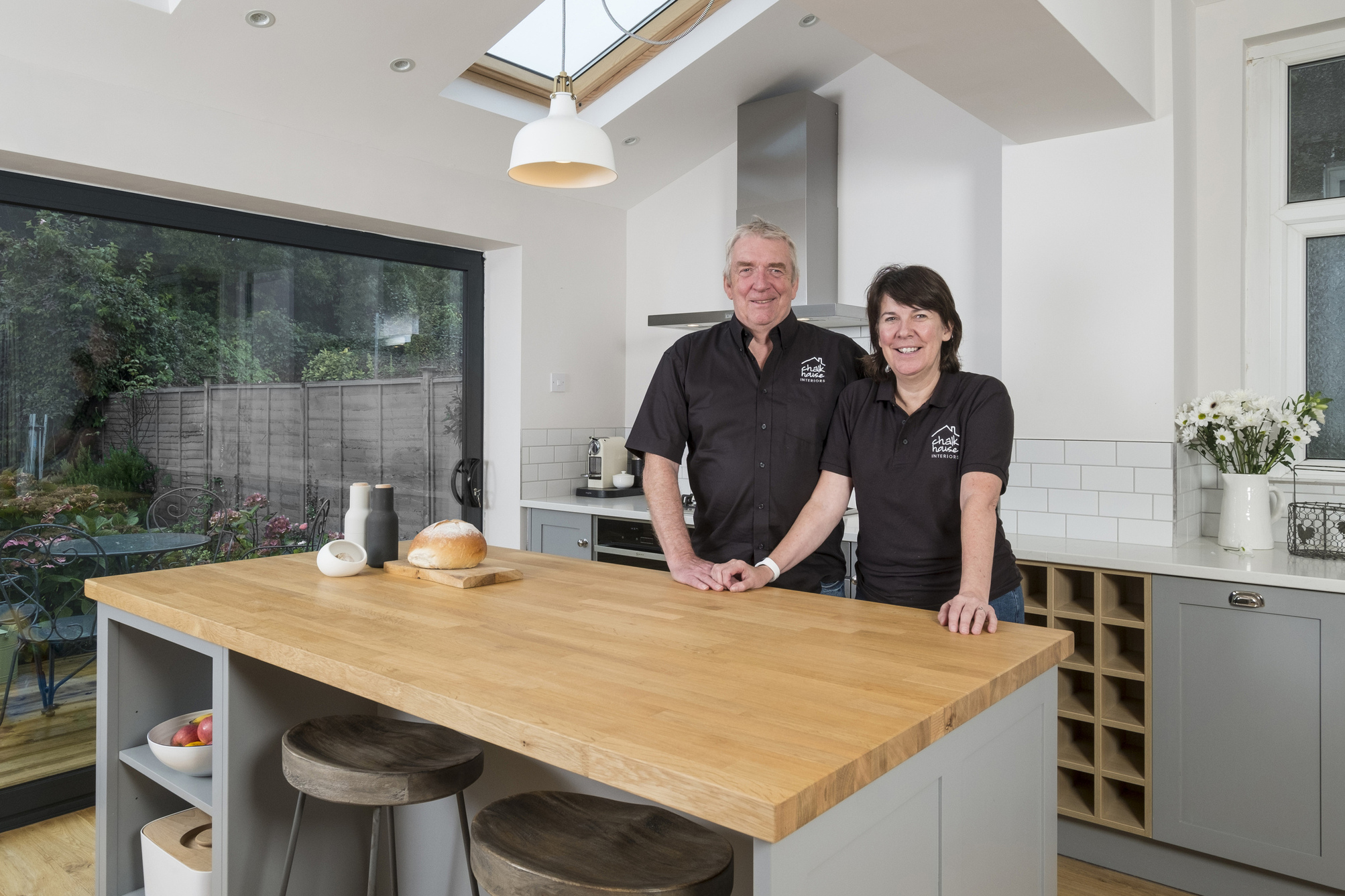 designer cool
Chalkhouse Interiors
It will make the whole space feel more finished and put together. Don't forget the rug gripper tape!
8. Remove light shades to tap into the contemporary industrial look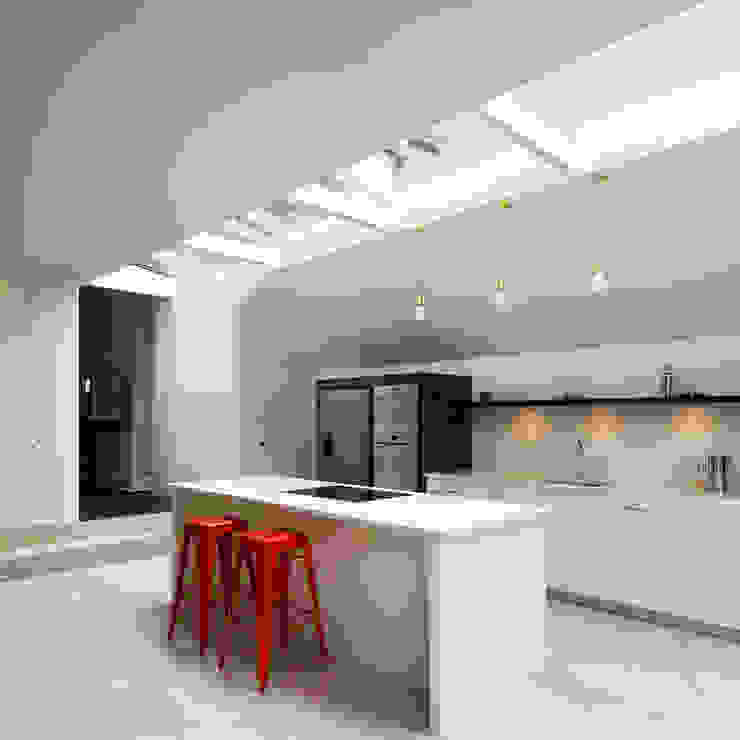 The Slate House
Gundry & Ducker Architecture
Investing in funky filament bulbs is also a smart move.
9. Create an amazing splashback by adding decals to your existing tiles
You can even use permanent marker on totally plain tiles.
10. Brick-effect wallpaper will create a stunning, fuss-free feature wall in minutes

Gallery House on Richmond Park
Elemental Architecture
No plaster removal necessary!
11. Marble-style stickyback plastic can easily upgrade a countertop
12. Spray paint the inside of light shades with metallic paint
Copper will keep you on trend!
13. Add expensive handles to your cabinets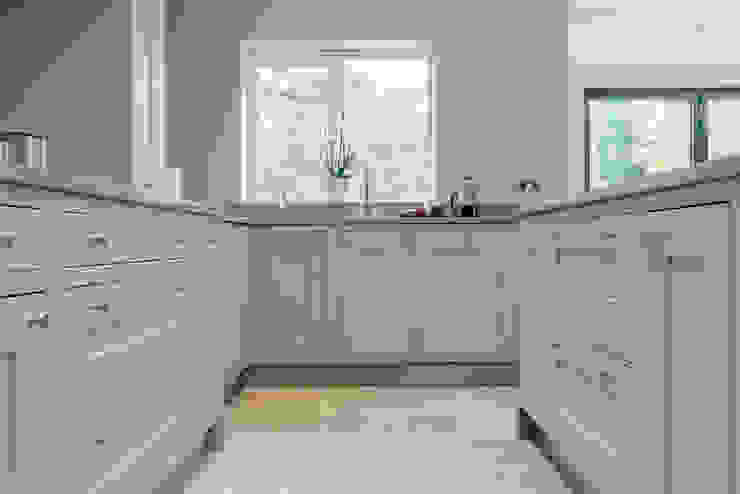 Mr & Mrs McD, Pyrford
Raycross Interiors
A sure-fire home improvement to make your whole installation look more pricey.
14. Mimic traditional leading on glass-fronted doors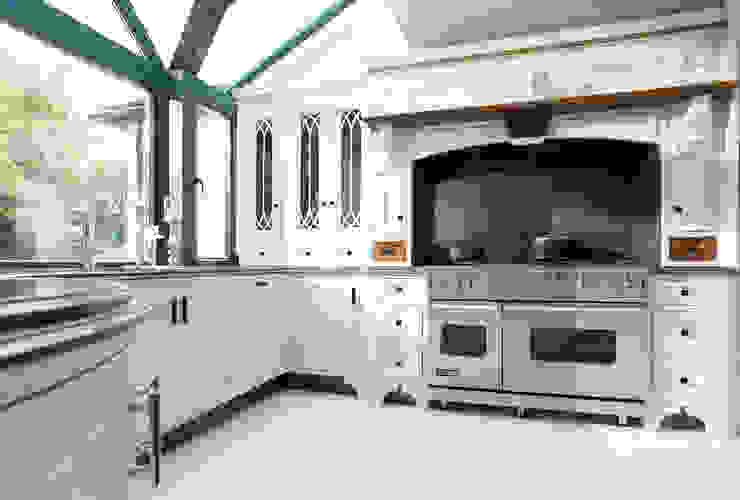 Light Grey Hand Painted Kitchen
Verdi Kitchens
For a traditional, expensive look.
15. Use a router to add freestyle texture to flat-fronted wooden cabinets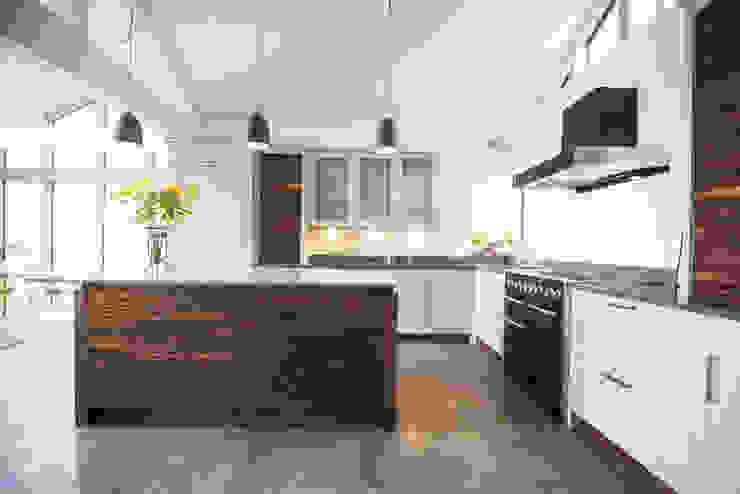 Eco Kitchen
George Robinson Kitchens
In the mood for more DIY tips? Then take a look at this Ideabook: 20 economical DIY projects everyone can manage.