Designing an outdoor space can be tough for even the most advanced and proficient landscape architect. Made even more difficult if you are on a budget, tiny exterior rooms, balconies, terraces or gardens can be easily neglected and forgotten due to their challenging setup. Today on homify we're going to take a look at 14 low-cost ideas to totally revolutionise your outdoor space and ensure it is a functional, stylish and enjoyable domestic area.
If you reside in Hong Kong and are lucky enough to have a small outdoor space you should definitely try to make the most out of it. We've got some handy ideas and solutions that will definitely assist in your planning and inspiration. Would you like to learn more? Read on below and start planning your new outdoor space today!
1. Render your terrace walls and add a large shade umbrella for those hot Hong Kong summer days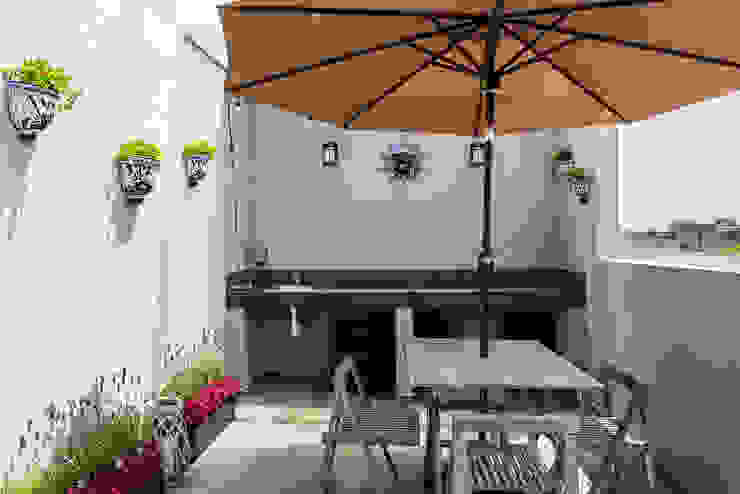 Choapan Decor by Erika Winters®Design
Erika Winters® Design
2. Create an enjoyable resting or play space that can be enjoyed by adults and children alike
3. Interesting placement of wall-mounted plants and tiles can add an eye-catching feature with relative ease
4. A swinging chair is inexpensive and will provide the perfect spot to wile away a few hours with an iced tea and a good book
5. Planting grasses and greenery vertically imparts an eco-friendly vibe, while cooling the area during summer
6. Get creative with your lighting and opt for an interesting setup that will grab attention
If you need some assistance with your balcony you can always chat to a professional and get a little expert advice.
7. A combination of timber decking, gravel and grass is simple and inexpensive, while imparting a vibrant eclecticism
8. Add plenty of textiles and accessories to impart character and cosiness on your balcony
9. Built-in seating can be made inexpensively, while keeping the ambience minimal and usable
10. Add some vintage homewares to create a welcoming space that is ideal for rest and relaxation, as well as entertaining or socialising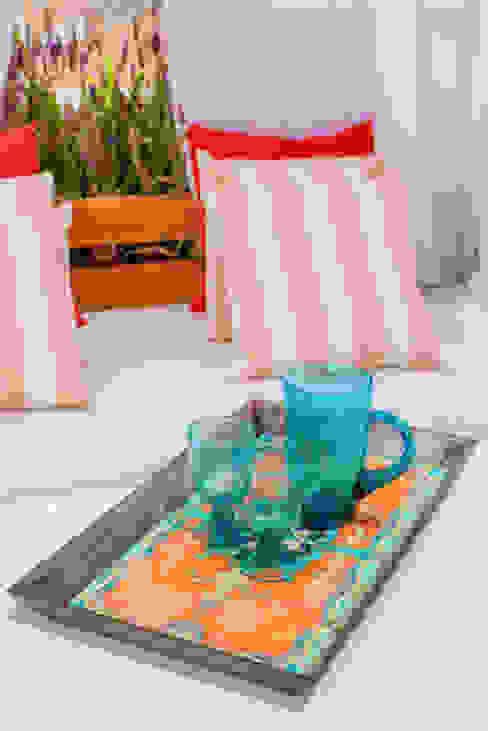 Proyecto
Bondian Living
11. A fresh coat of paint can impart a refreshed aesthetic, while lighter hues will expand the perceived space and expand your tiny balcony
12. Sliding doors might seem like a larger expense but they will definitely pay off by adding value to your home, as well as opening up your interior spaces
13. New timber flooring will totally revitalise a tiny space and can be purchased for a small price in a range of styles
14. Lastly, you should take a look at your furniture. Although this space is rather large, a good item of furniture will add sophistication and style to your balcony with ease!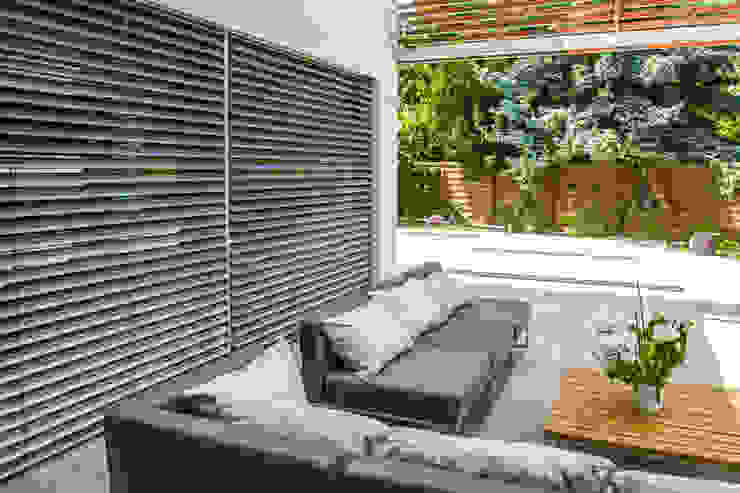 Exterior photos—Budapest—HUN
Bata Tamas Photography
Want to check out some more fabulous outdoor spaces? We recommend: How to create a beautiful garden in a small space