When you want to open your home up to the garden and create a stunning dialogue between the interior and exterior spaces that you have access to, there is only one option; bi-folding doors! Not only do these fantastic glazing variations offer style and easy access, they really finish rear extensions perfectly too! After all, why just have walls and windows, when you can have totally open transitions? 
Your interior designer would definitely agree with that thinking and encourage you to embrace a brighter interior! We've found 14 fantastic bi-folding door installations that we just know will sell you on the idea for your own home, so let's take a look!
1. Modern and bold, these doors really suit the style of the extension and just disappear from view! No wonder there are sofas in place here!
2. Perfectly coordinated with the house, these white wood doors look chic and pretty, rather than industrial, which you might have thought all bi-folding doors were!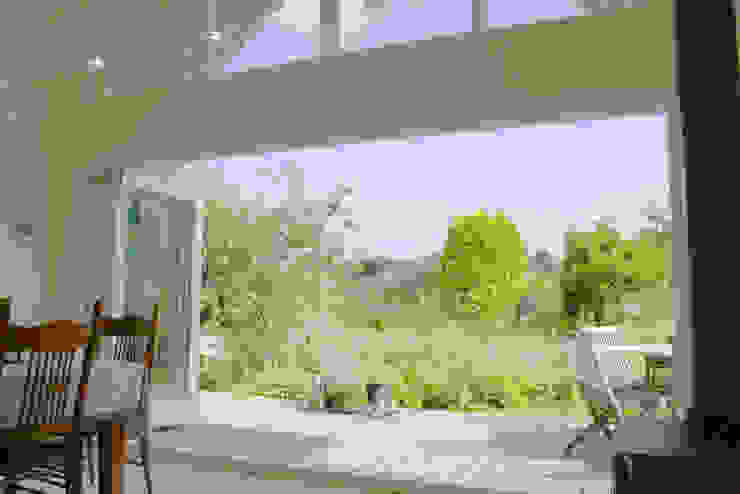 House by the Woods, St Andrews
Fife Architects
3. Two set's of bi-folding doors? Yes please! What a way to totally remove all the walls in this extension! On a sunny day, this must be paradise!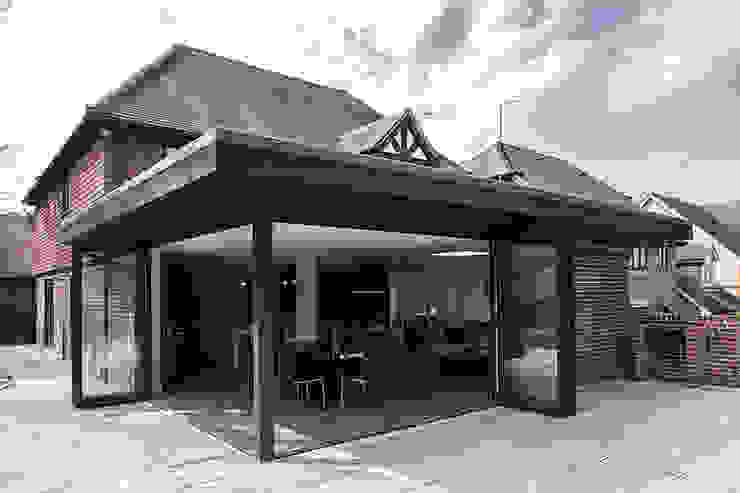 Rear Extension
Nic Antony Architects Ltd
4. Simple and effective, the small extension here has understated bi-folding doors in place to lead directly out onto the terrace. It's a truly great spot for the dining table.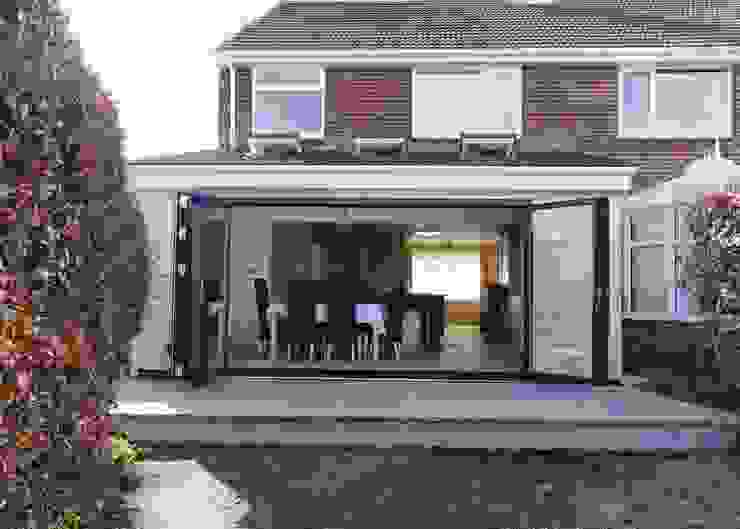 After works—exterior shot with bifold doors open
Rogers and Jones Architects
5. Amazing! Bi-folding doors can even look great as part of a more heritage installation! Talk about adding to the grandeur!

Orangery with Bi-fold Doors
Vale Garden Houses
6. Think natural wood bi-folding doors won't look as good as metal framed versions? Think again! These ones have totally opened up a bijou extension!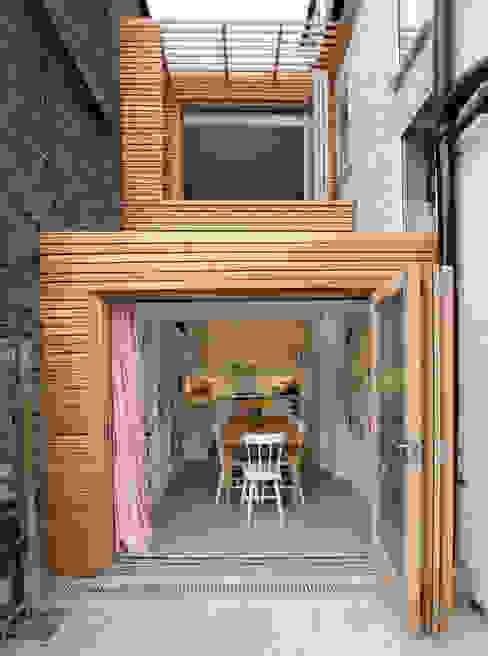 Side extension build in timber frame
Affleck Property Services
7. The frameless design of this installation makes for a beautifully seamless and understated look. Even with the doors shut, it would be a sight for the senses!
8. How stylish are these faux leaded bi-folding doors? Every inch the perfect accessory for framing the stunning views of the garden, they would be amazing for a heritage home.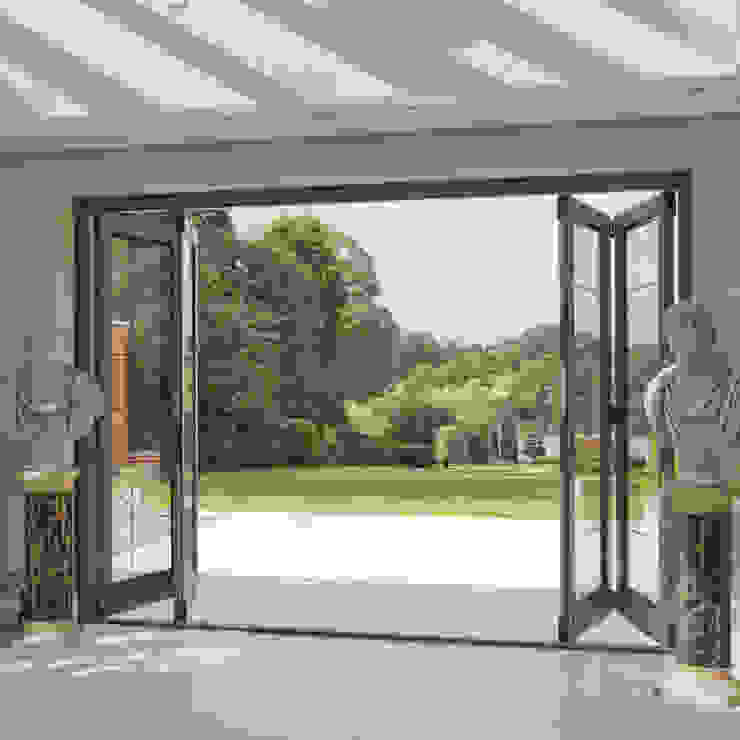 Bi-folding Timber Doors with Bronze Inserts
Architectural Bronze Ltd
9. Beautiful. Having the interior flooring match the outside patio colour so well has made for such a smooth transition and the doors open just enough to offer open access but also a definite divide. Simple can be better.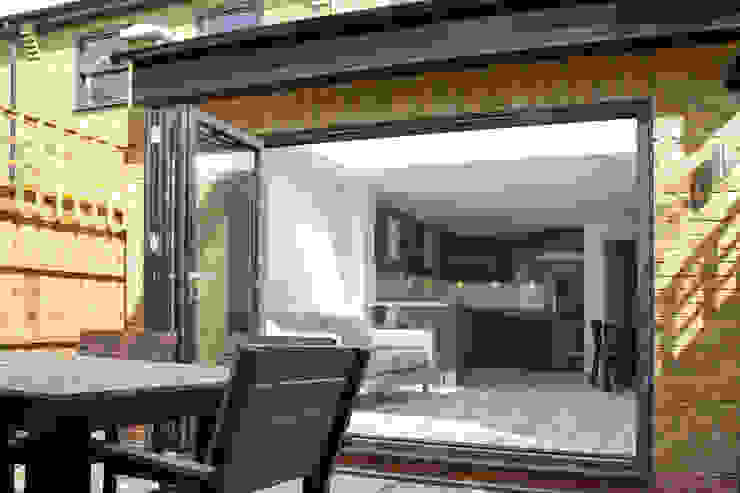 Sliding Folding doors
GK Architects Ltd
10. The design of these doors means that there isn't a huge concertina of glazing left at one side to disrupt the view. Now that's clever!
11. Woah! Bi-folding doors have gone up to the next level here! A large glazed wall simple falls away and creates an almost entirely alfresco dining space!
12. The black metalwork of these doors is great, as it complements the black gloss kitchen so well and creates a super seamless colour scheme throughout.
13. While these big doors open up fully, we are really enjoying the frame effect that the central supports create. If we had that garden, we'd want views of it too!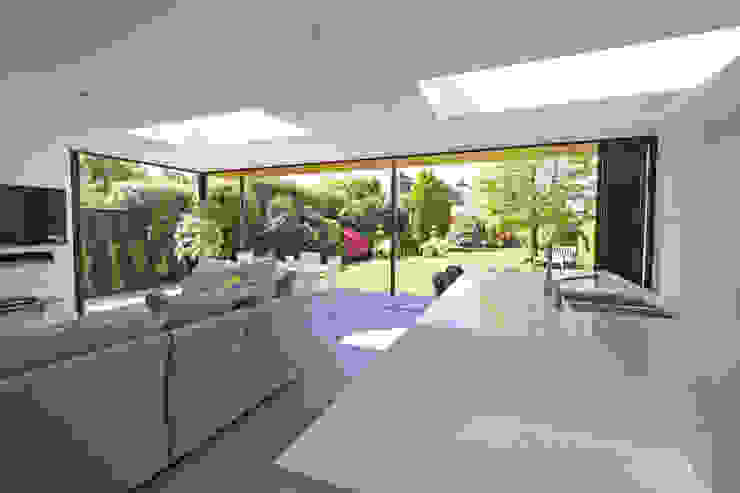 Seamless Indoor-Outdoor Living
SunSeeker Doors
14. What a gorgeous set of bi-folding doors to finish with! Simple, elegant and all about giving the impression of a far longer room, they are really working wonders!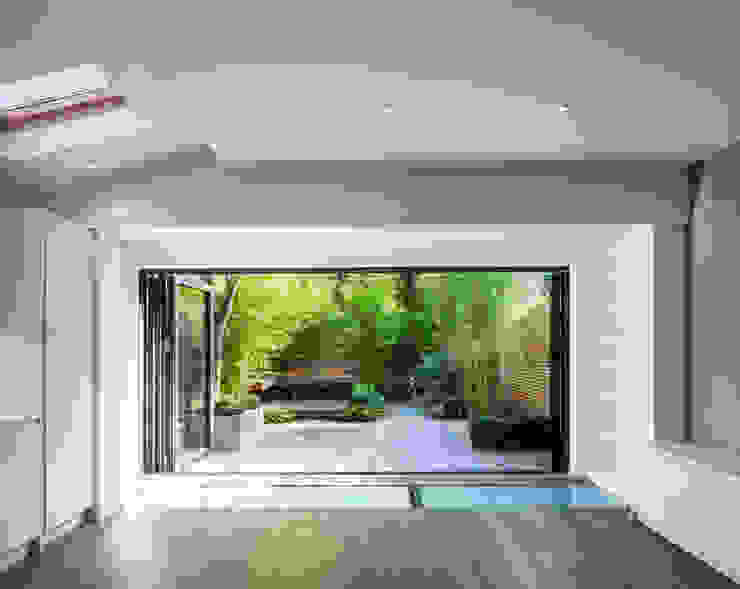 Estelle
Coupdeville
If this has whet your appetite for considering an extension, let us tempt you even more, with this Ideabook: homify's Extensions of The Year 2016.