There are countless ways to upgrade your garden to become something just that little bit more special, but if you want to finish it with a real flourish, it's time to ditch the shabby old shed and replace it with something a little more exciting and fit for purpose! 
Ask any gardener and they'll extol the virtues of having a handy shed in place, for storing tools and general DIY items, but it's all about getting the perfect style of outbuilding, don't you agree? From ultra contemporary through to sweet and simple, we've found a host of terrific sheds that will have you breaking your old one up for firewood in no time, so let's take a look!
1. Wow! This shed is prettier than some full-size houses! Love that roof shape!
2. Who says you have to have something standard? A custom design is a real talking point!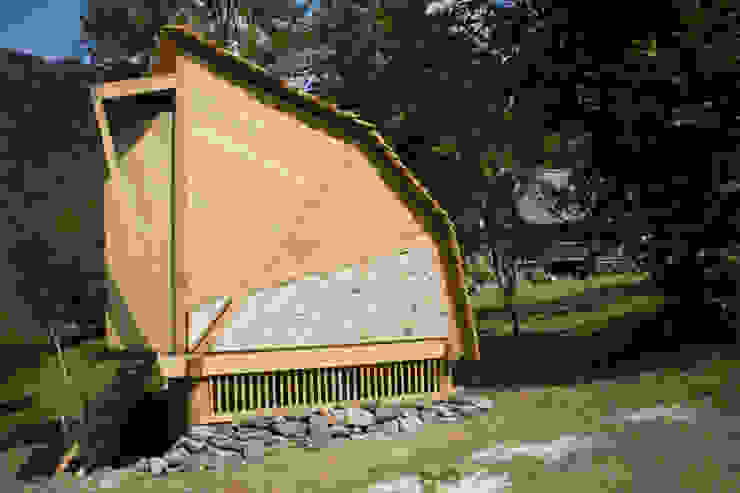 Summerhouse
Mill & Jones
3. Super simple and understated varieties can be just as stylish and handy as a normal shed!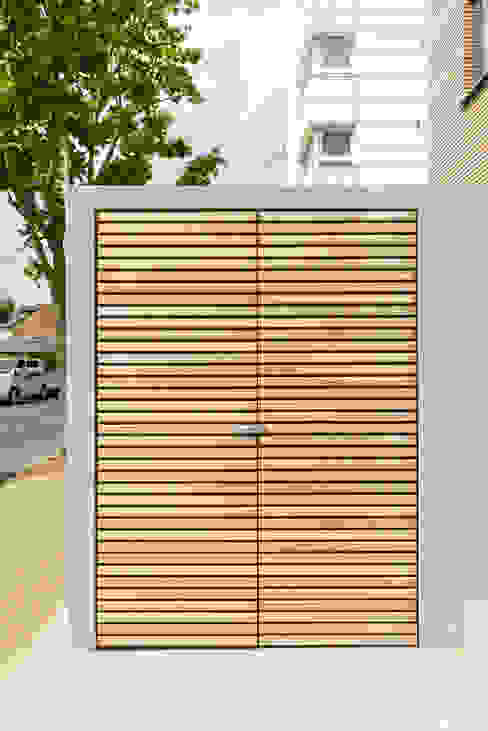 Utility cupboard
The Chase Architecture
4. Talk about making great use of wasted corner space! The shape here is just darling!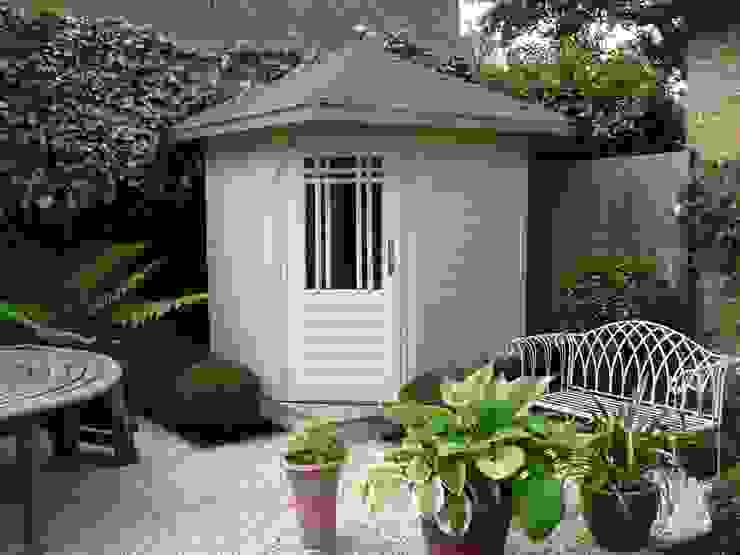 Posh Corner Shed
Garden Affairs Ltd
5. Double doors give this shed a little more summerhouse appeal, which ups the sophistication of the garden.

Cley Summerhouse
CraneGardenBuildings
6. A fresh coat of paint and some new window boxes could be all your shed needs!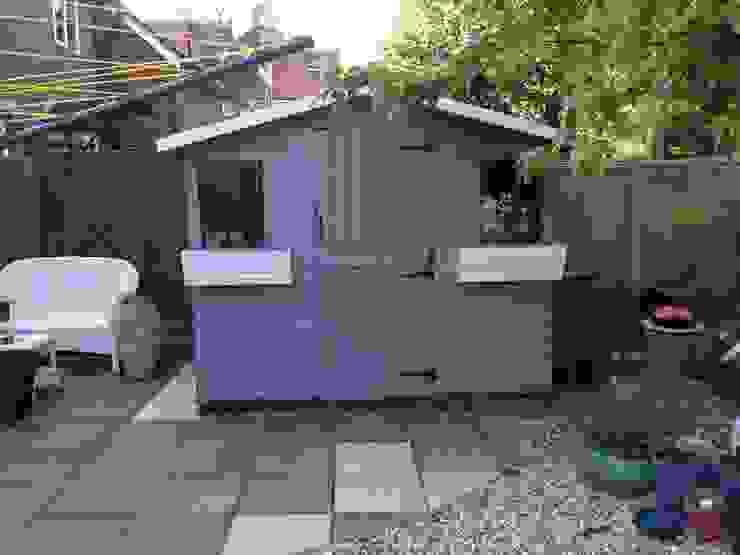 Newly painted garden shed
Cornus Garden Design
7. Wow! This shed has an integrated log store as well. Now that's taking garden storage to the next level.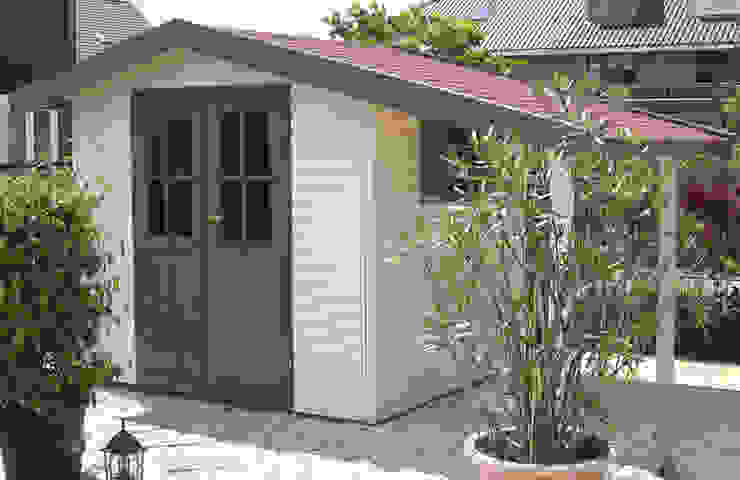 Pioneer 2—Garden Shed with Canopy/Log Store
Garden Affairs Ltd
8. Can you call something this large and lovely a shed? The owners do, so we'll play along too. However big must the lawnmower be?
9. This is way too deluxe to be called a shed, but it could still be used in the same way. We want one just like it!
10. Pretty as a picture! The heritage paint colour is such a super touch for integrating the shed into any country estate.
11. It may be small, but it's wonderfully stylish, cute and effective! We'll take two!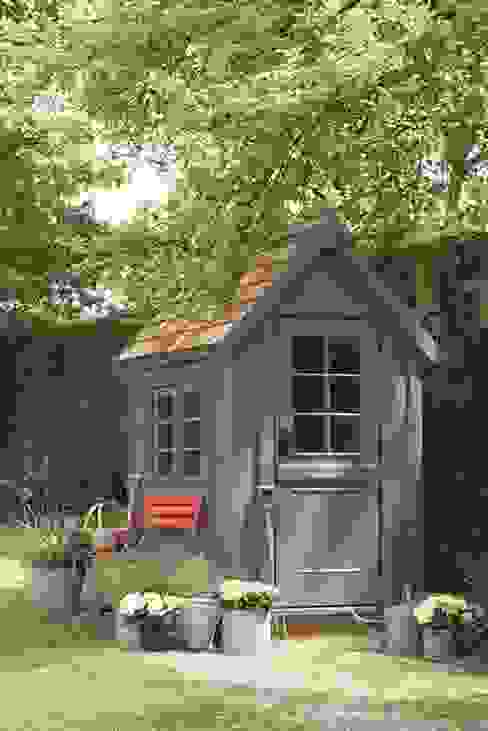 Potting shed
The Posh Shed Company
12. How about a little interior inspiration? Could you imagine having such a well organised shed? We need some racking, stat!
13. Stealthy and contemporary, this little hidden gem puts all tatty garden sheds to shame!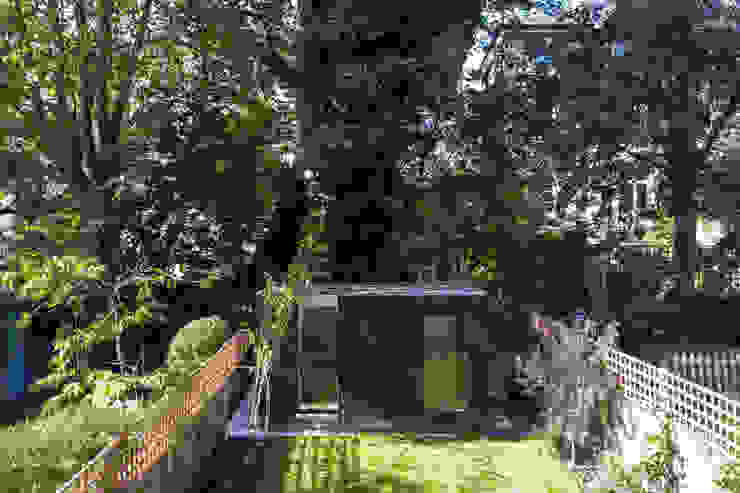 Shadow Shed
Neil Dusheiko Architects
14. What a jolly green shed! Tonally perfect with the rest of the garden, we are in love!
15. This is almost too pretty to use as a simple shed! We do love the log store and country styling though!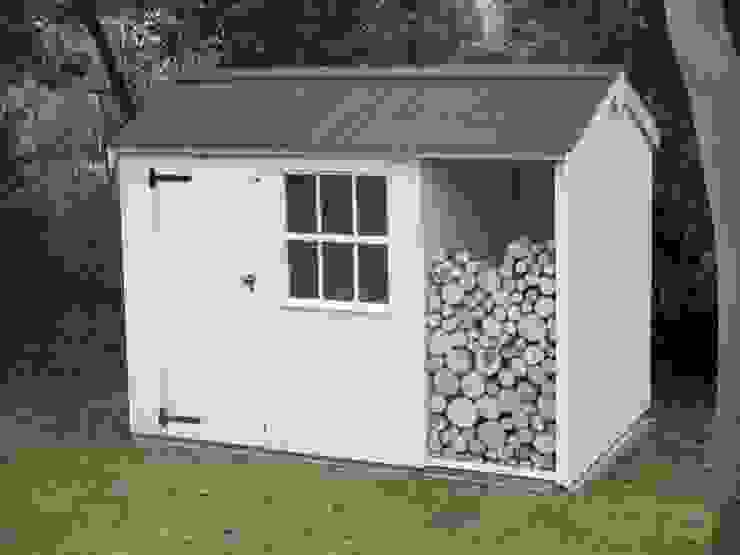 The Blickling
CraneGardenBuildings
For more charming garden inspiration, take a look at this Ideabook: 11 garden DIY projects perfect for spring days.