How many of us totally overlook the style of our staircases? It's a surprisingly common mistake to make, but when you see how many incredible styles there are to choose from, we think you might give it a whole lot more consideration. 
Ask any architect and they'll tell you that yes, a staircase is a practical and necessary inclusion in your home, if you have more than one-storey, but that doesn't mean that it can't be beautiful! Function and fashion CAN go hand-in-hand you know! 
Come and take a look at some of our favourite modern staircase styles and have a think about whether you need to give yours a makeover asap!
1. Chic and simple, the natural wood, white panels and understated black metalwork just coexist beautifully here. And that bannister? Divine!
2. The monochrome scheme here works so well in an open-plan setting and ties the staircase into the wider aesthetic seamlessly.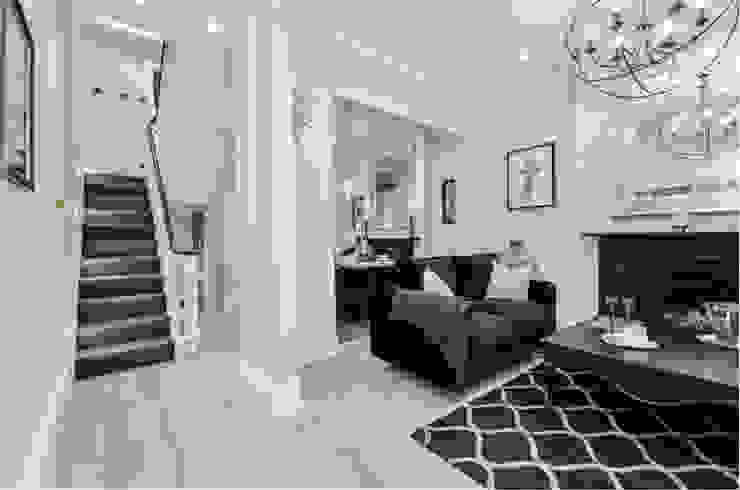 Chelsea townhouse
adventures in living
3. Wood and glass keeps things simple in this example, while a gorgeous statue adds a whole new dimension of organic and spiritual style.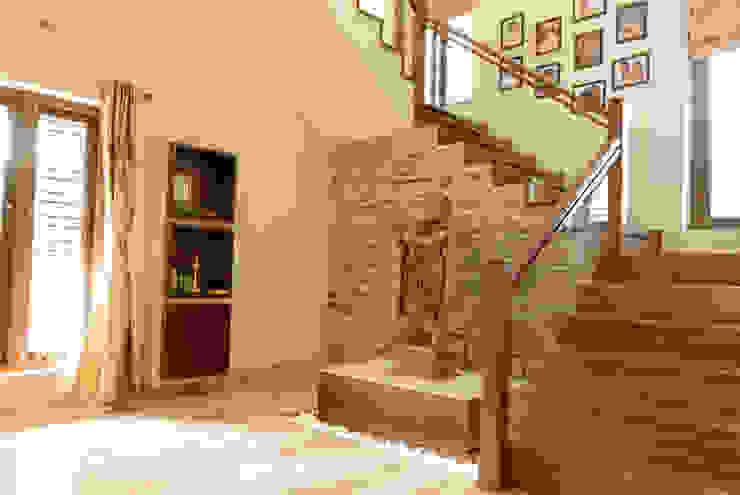 Jaya & Rajesh
Cozy Nest Interiors
4. So clean and minimal, in a modern home, this staircase would be the perfect finishing touch! It just couldn't be more contemporary!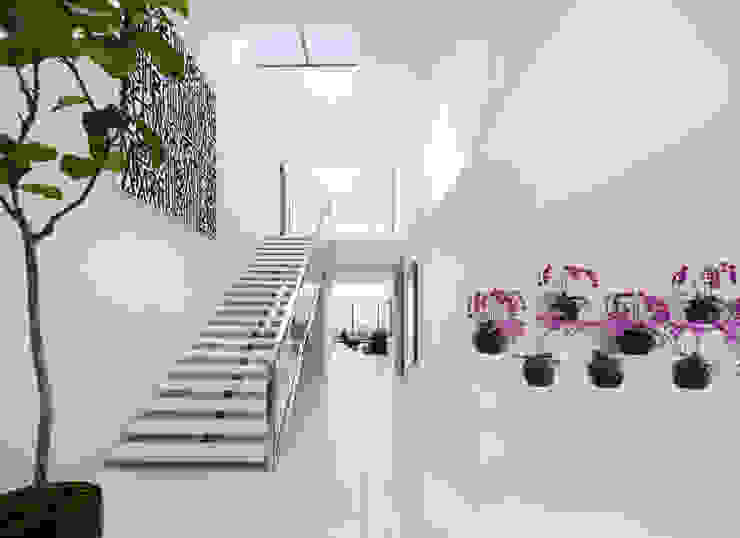 SUNSET STRIP RESIDENCE
McClean Design
5. A modern take on a classic sweeping staircase, the glass side panels here really open up the space and light the wood wonderfully.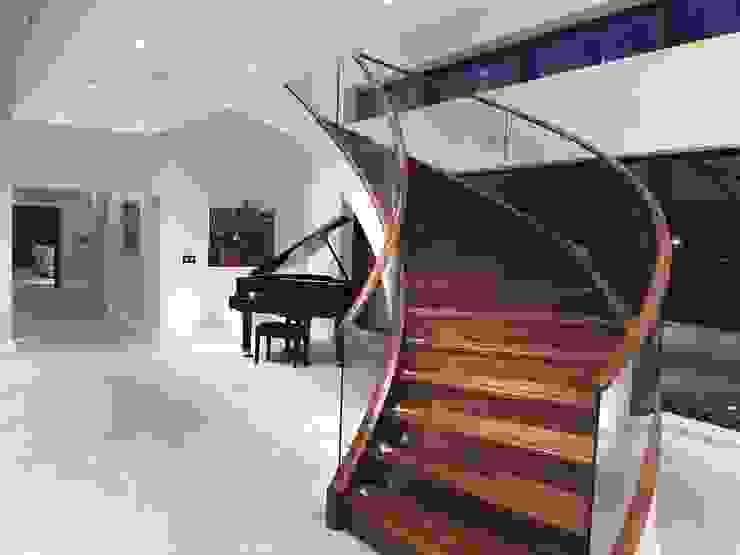 Luxury Staircase
Haldane UK
6. Open-sided and super dark, this beautiful staircase is perfect for an open studio home! We bet you could get some storage drawers in there too!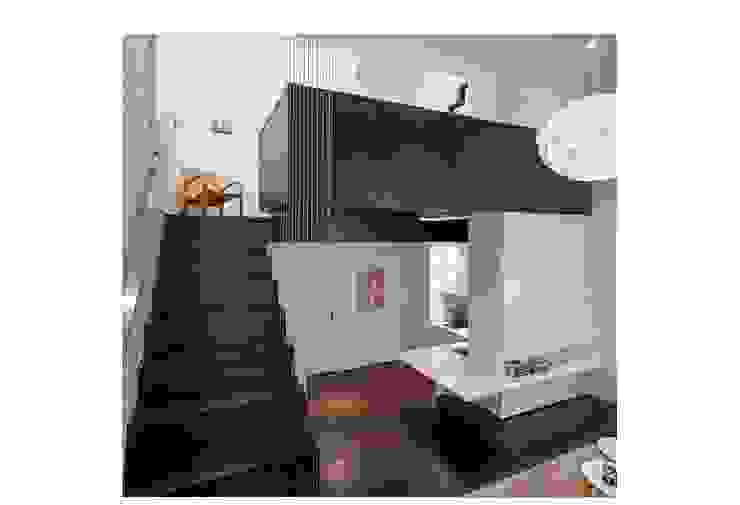 Manhattan Micro-Loft
Specht Architects
7. Concrete is huge news right now and this modern staircase demonstrates exactly how sleek and stylish it can look! It's so understated yet eye-catching.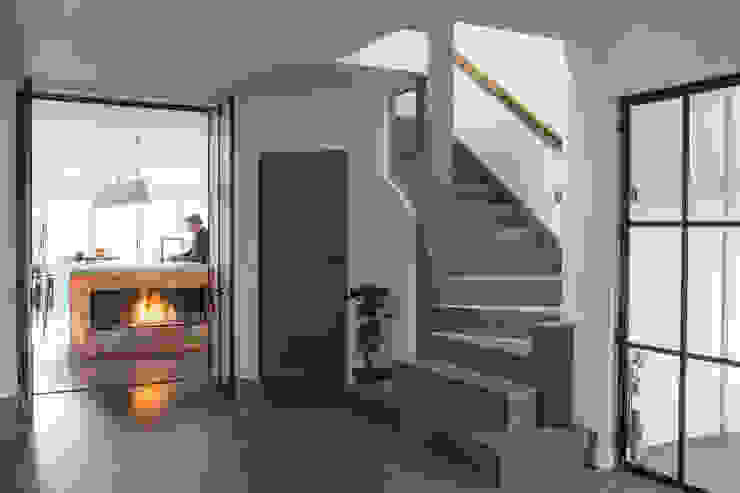 Private Residence, Surrey
Nice Brew Interior Design
8. Stairs to the side of an entrance aren't new, but just look at the proportions and carpet runners here! The glass sides keep it so fresh as well!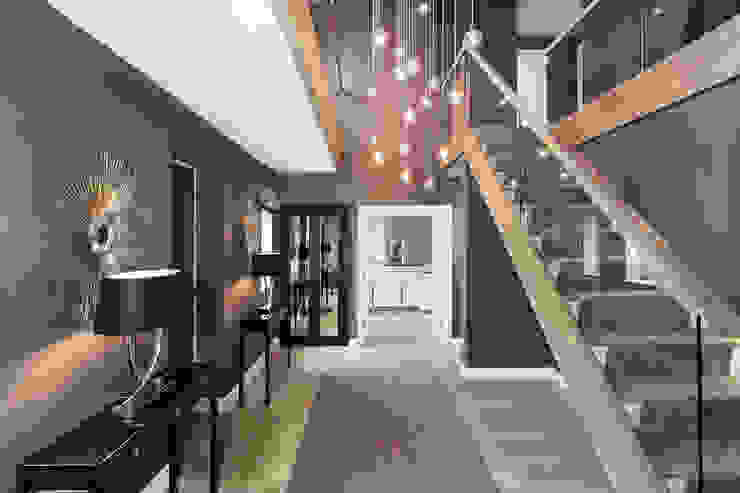 Entrance Hall
Studio Hooton
9. Why have a linear staircase when you can have a graceful wraparound spiral version? Wow. This really looks like an archaeological find!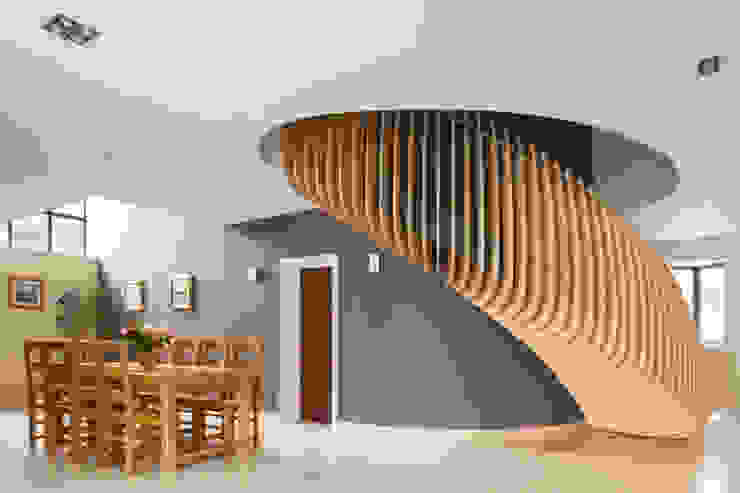 Princes Way
Frost Architects Ltd
10. Floating cantilevered wooden treads have made for a structurally daring installation here and we love the little side lights!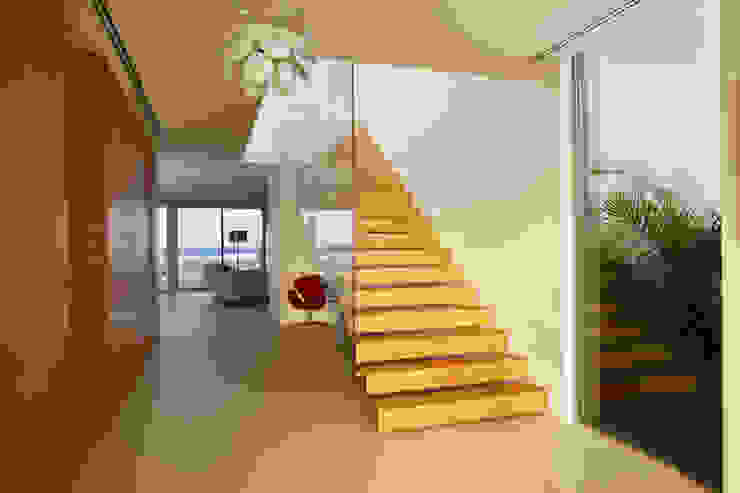 Rum Point
Tye Architects
11. Speaking of wall lights, look at the impact the lights are having here! The aged-effect wood just looks so warm and smooth. The bannister is amazing too!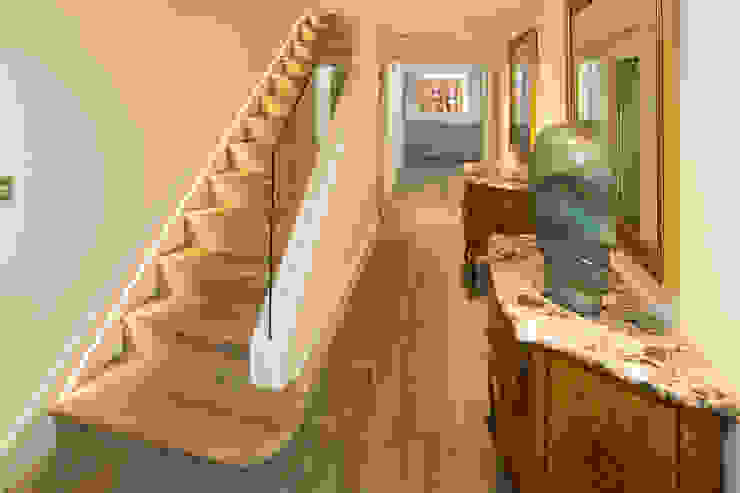 Templewood Avenue, NW3
XUL Architecture
12. Central and grand, this is an impactful staircase right from the word go, but look at the carving detail in the form of wraparound bannister rails! Amazing!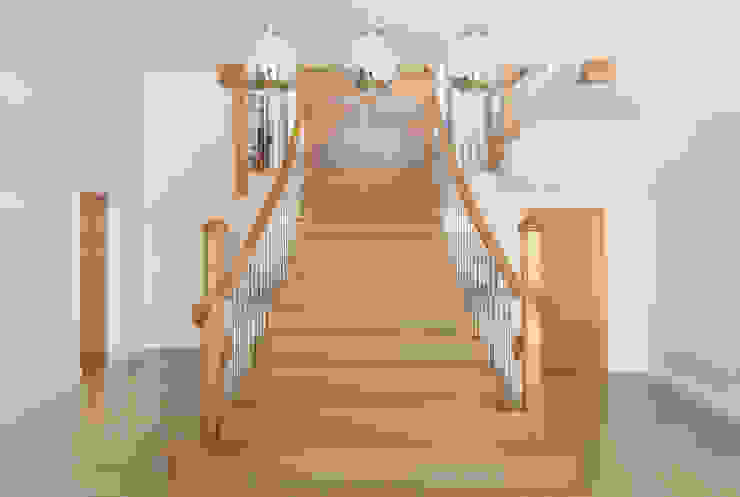 Coldwells, Alford, Aberdeenshire
Roundhouse Architecture Ltd
13. Taking a little industrial inspiration, the black metal and glass combination here is phenomenal. It's almost Mondrian-esque!
14. Is this a staircase or a sculpture installation? The angular side panels create such an eye-catching feature and look so tactile!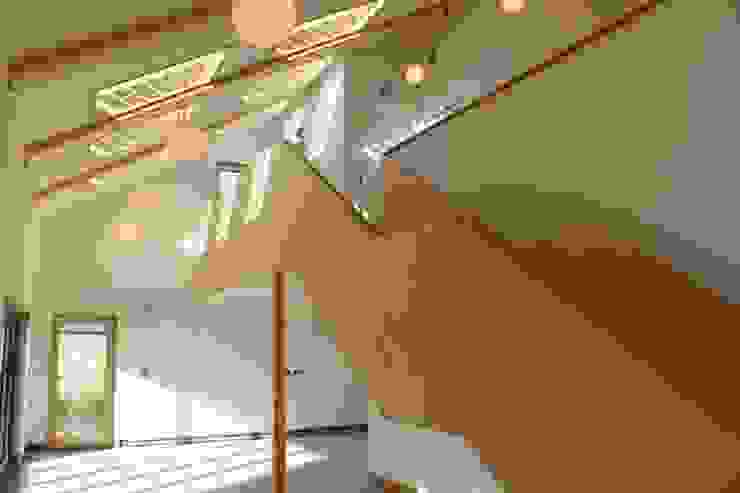 Solarsense
Askew Cavanna Architects
For more staircase inspiration, take a look at this Ideabook: Stylish stairs for small spaces.