Modern homes can seem as though they would never accept a rustic interior design scheme, but that is so wrong! Ask any interior designer and they'll tell you that you don't need a traditional farm cottage, in a chocolate box village, to capture the rustic look perfectly, as it's all about using certain motifs, cleverly. 
We LOVE rustic design and are keen to show you just how fantastic it could look, even in your brand new home, so we've come up with a comprehensive list of all the things you should be including—and the best part is that there's something for every room! For a quaint kitchen, beautiful bedroom or luxuriously rustic living room, you've come to the right place, so let's get started!
1. Balance out modern sofas in your living room with a reclaimed wood coffee table. Add a natural fibre rug too and the look will be complete!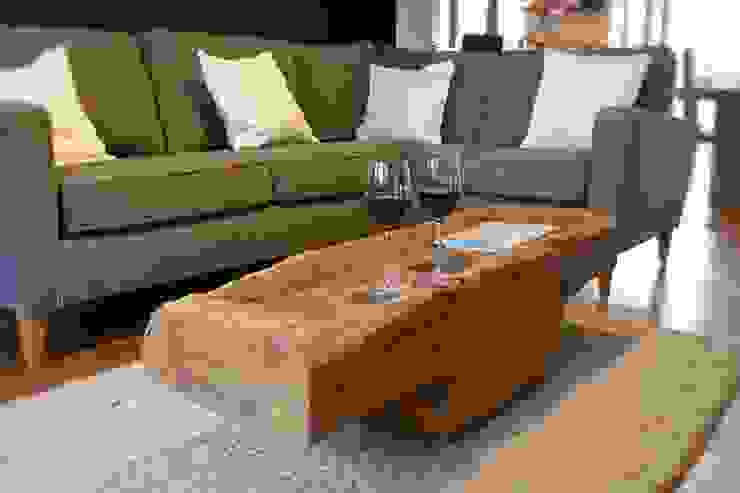 Rustic Coffee Table
BluBambu Living
2. Make your bathroom a haven of rustic delights by adding in a traditional tub as the centrepiece! Roll-top baths are your best bet!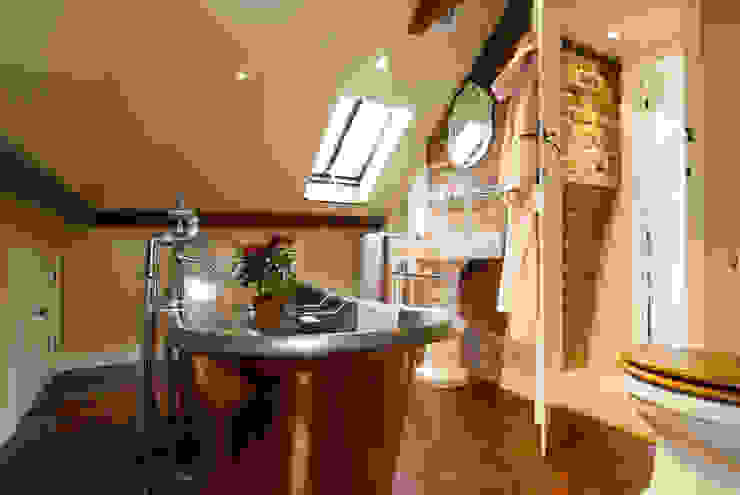 Copper Bath
A1 Lofts and Extensions
3. You can't create a rustic look without a little fire, so either invest in a charming woodburner or get an existing fireplace recommissioned and fired up!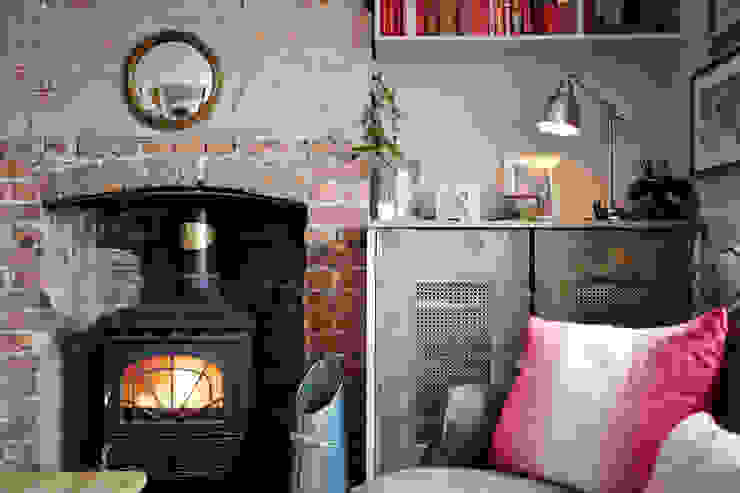 Rustic fireplace
Hart Design and Construction
4. Look for accessories that have come straight from nature! This stag head wall art is perfect and still modern, thanks to the gold finish!
5. Don't be afraid to bear all, on your walls we mean! Strip off the plaster and expose those beautiful bricks for an instant rustic look.
6. Add rustic vibes to your kitchen an instant, with natural chopping boards. Anything that isn't perfectly square will work!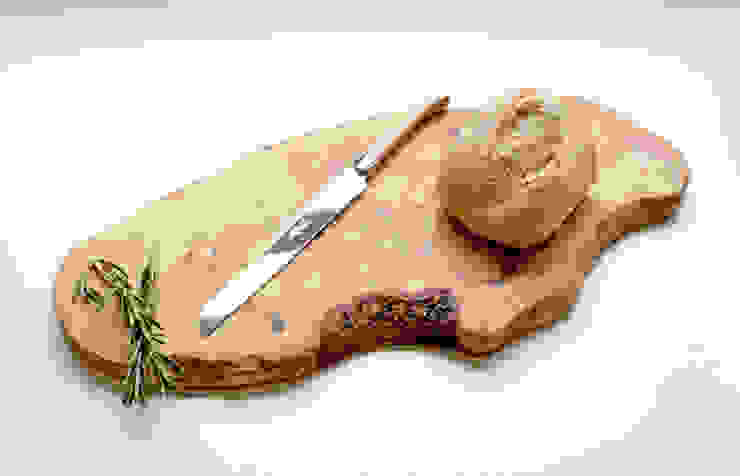 Large Rustic Olive Wood Serving Board
The Rustic Dish
7. Think a little more outside the box when it comes to your storage and upcycle weird and wonderful vintage pieces! Imagine this item as a log store! So rustic!
8. Draw your rustic love outside as well, by building a fabulous pizza oven in the garden. Nothing says cohesive design like a garden that matches your interior!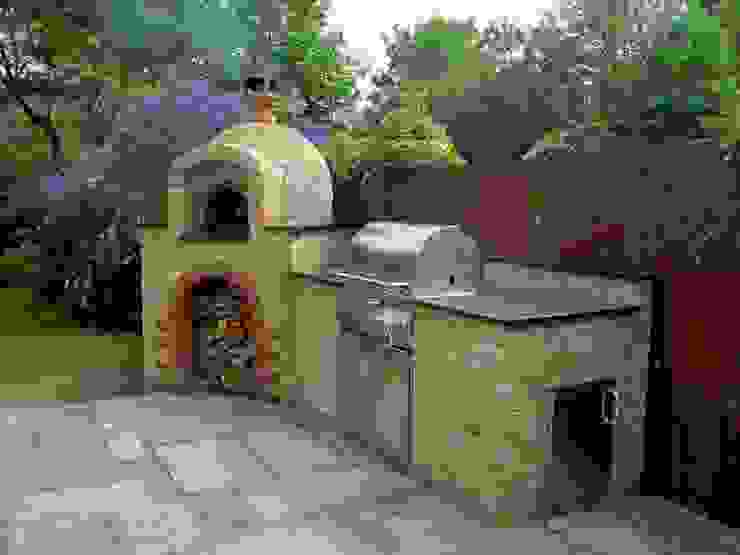 Outdoor Kitchens and BBQ Areas
Design Outdoors Limited
9. Keep your eyes peeled in charity shops and at car boot sales for weird pieces, such as vintage steamer trunks, that would make unusual side tables. Anything with a little history adds a rustic vibe!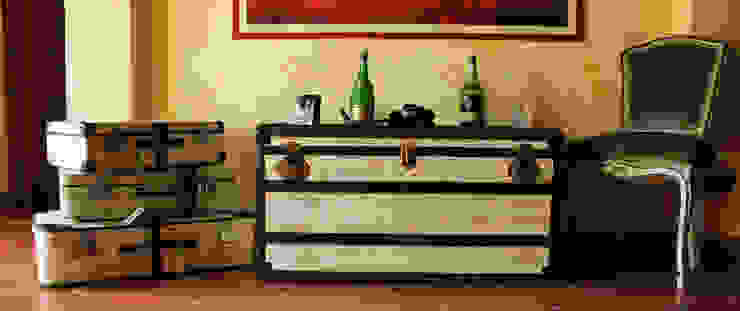 Modern Rustic
AM Florence
10. Strip back your dining furniture to the bare essentials and always look for a natural wood table. Even if the legs are modern, the tabletop itself will instil a lovely farmhouse element.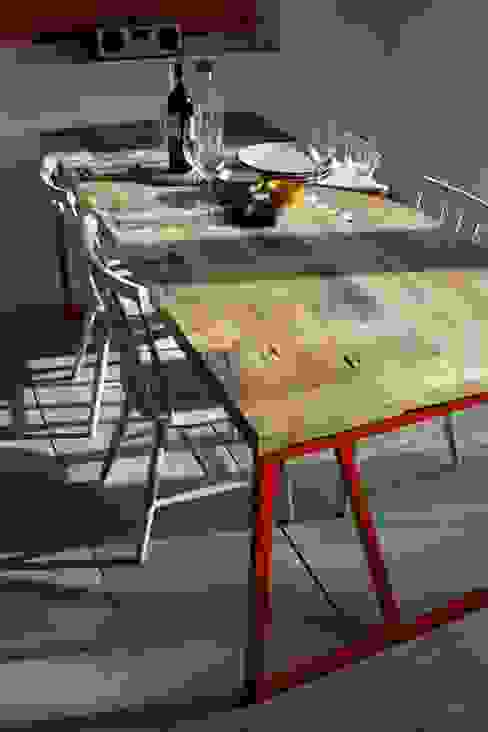 Kanteen Table in Reclaimed French Oak
Salvation Furniture
11. If you love a little DIY, it's time to look for some old pieces of furniture that you can sand, paint and wax! Use a wash instead of slid colour and you'll have rustic perfection, like this bureau.
12. If you are really committed to the rustic look, it's time to ditch the cooker and get a range! You'll be shocked at what a huge difference an Aga can make to a modern kitchen.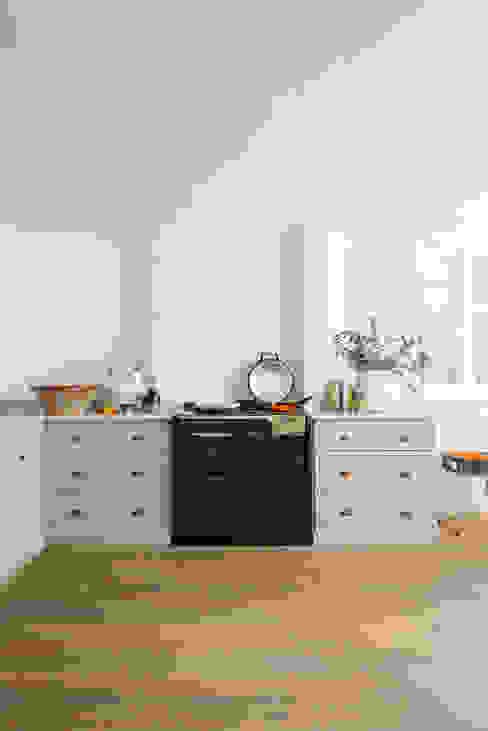 The Surrey Kitchen by deVOL
deVOL Kitchens
13. Plants in your home are always a good idea, but for a rustic element to your displays, don't go too fancy with the pots. Stick to simple terracotta and then pop them in old apple crates!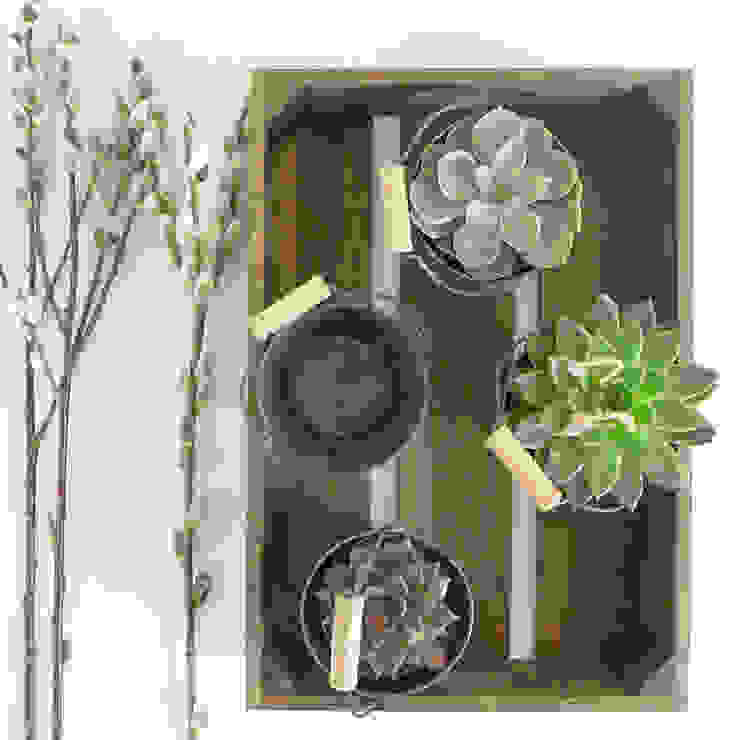 Traditional Wooden Seed Tray
Lilac Coast
14. Speaking of plants, this is another garden tips for you! Choose vintage pots for your outdoor plants and really drive that rustic theme home.

Set of 3 Malmesbury Planters
Garden Trading
15. If you're willing to go all out with your rustic overhaul, how about exposing some roof rafters or adding stone cladding to a couple of walls? Nothing says rustic like natural materials, after all!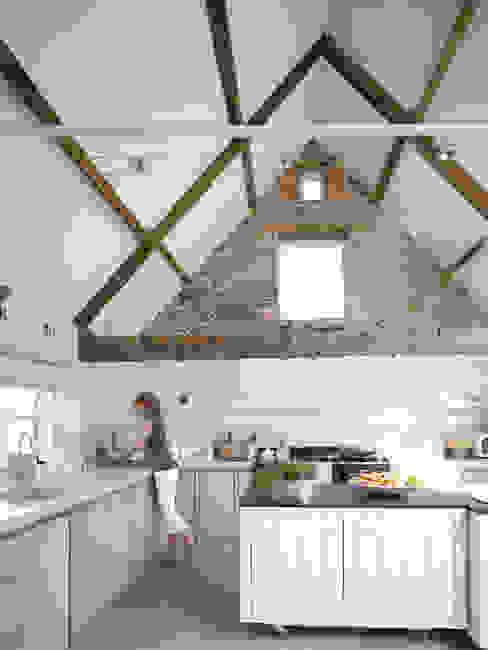 Les Jenemies
JAMIE FALLA ARCHITECTURE
If you love all things rustic, come and take a look at this Ideabook: 30 rustic room ideas you can copy.