We know you don't choose your garden furniture in terms of what will impress your friends and neighbours the most, but it certainly wouldn't hurt to give them a little touch of the green-eyed monster, would it? Ask any gardener and they'll tell you that no outdoor space is complete without somewhere comfortable and fabulous to sit, if for no other reason than you want somewhere to admire your landscaping efforts! We've found a terrifically varied selection of brilliant outdoor seating options, so come and take a look and see if anything really grabs you as a perfect addition for your outdoor space!
1. Wow! How striking and contemporary is this amazing monochrome furniture? So eye-catching!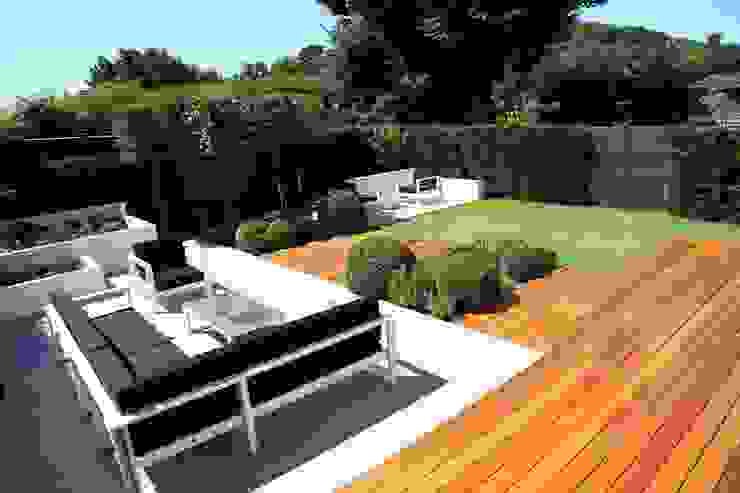 Outdoor Room
Borrowed Space
2. Well this furniture set-up looks comfortable, elegant and so luxurious! Love the daybed and so will the neighbours!
3. Built-in bench seating works so well in a courtyard setting and looks impressively sleek!
4. Why keep the corner sofas for the inside of your home, when they work this well on a patio? Your guests will be blown away!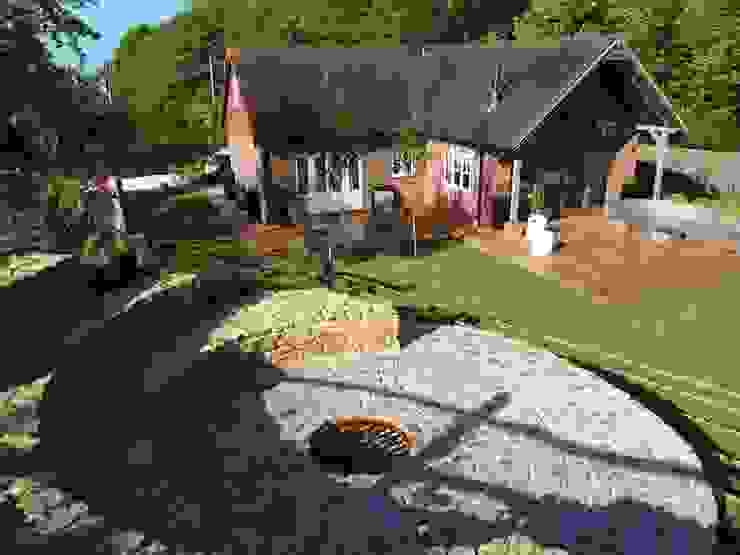 Atmospheric Garden, nestled in the Sussex Downs
Borrowed Space
5. A charming little comfortable sofa will work so well on a raised deck. Especially as a romantic setting!

Small courtyard garden
Paul Newman Landscapes
6. An eclectic mix of furniture styles works so well! What a unique and impossible to recreate design!
7. Well, you can't deny that this intricate ironwork bistro set is anything other than super pretty! Your neighbours will be furious!

Victoria 2, London
Urban Roof Gardens
8. Despite the size of the table, there's no false formality to this charming seating arrangement. Guests and family will love it!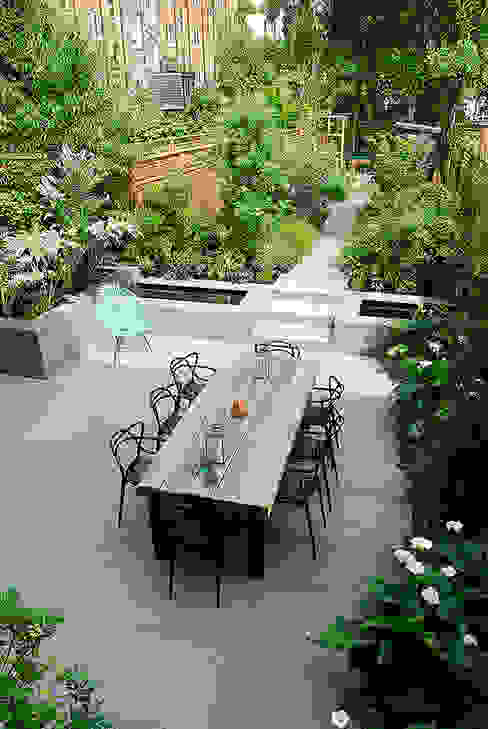 Contemporary Garden Design by London Based Garden Designer Josh Ward
Josh Ward Garden Design
9. WOAH! Even a small balcony can have some seriously cool seating in place to accommodate guests! What style!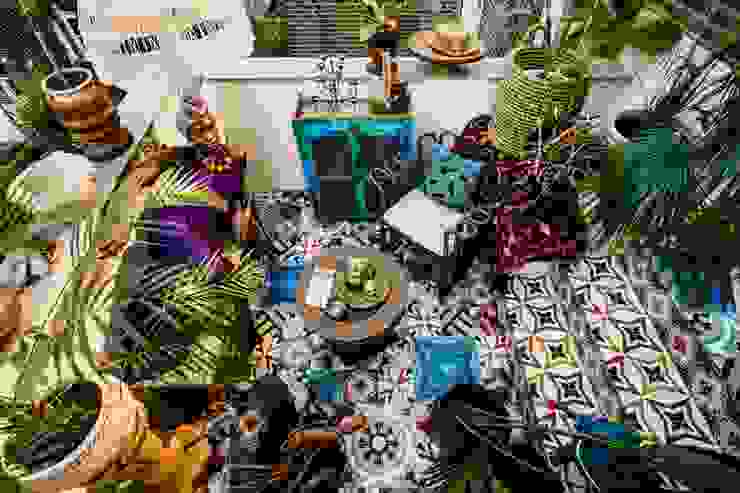 Peponi House
STUDIO [D] TALE
10. This dark brown rattan set oozes class and sophistication and we bet it's as comfortable as it is gorgeous!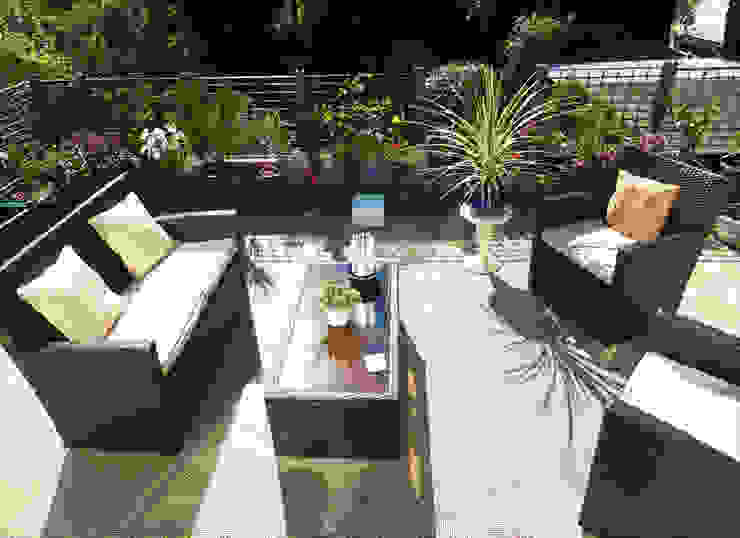 Bergo Unique tiles in Sand colour
Ecotile Flooring
11. Bench seating surrounding a firepit? COUNT US IN! Can you imagine your guests' faces as you heat a party up?
12. We absolutely NEED a circular daybed in our gardens, now that we've seen this sumptuous one! We hope you have good fencing to keep prying eyes out though!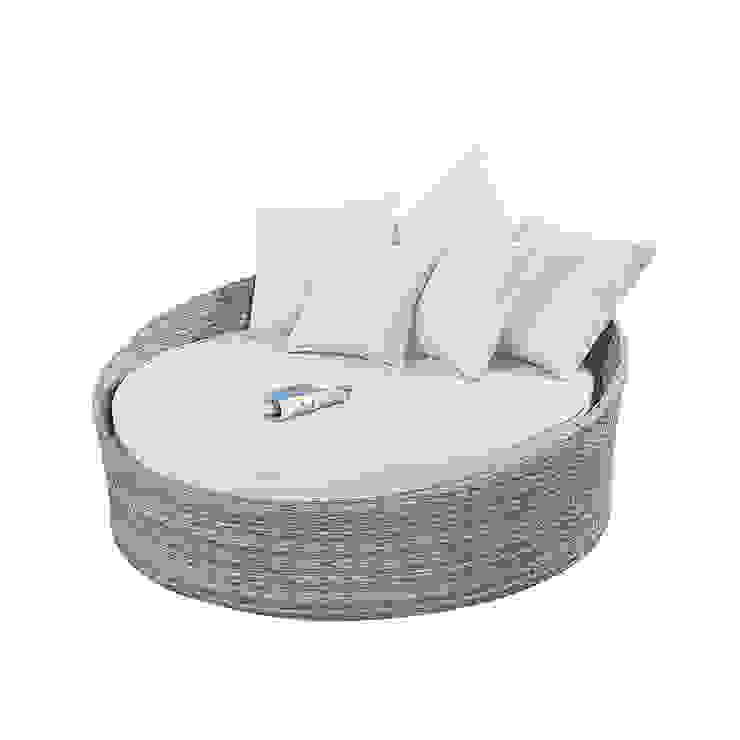 Port Royal Luxe Rustic Small Daybed
Harley & Lola
13. Could this artistic hanging garden chair be anymore exciting or covetable? So chic and comfortable-looking!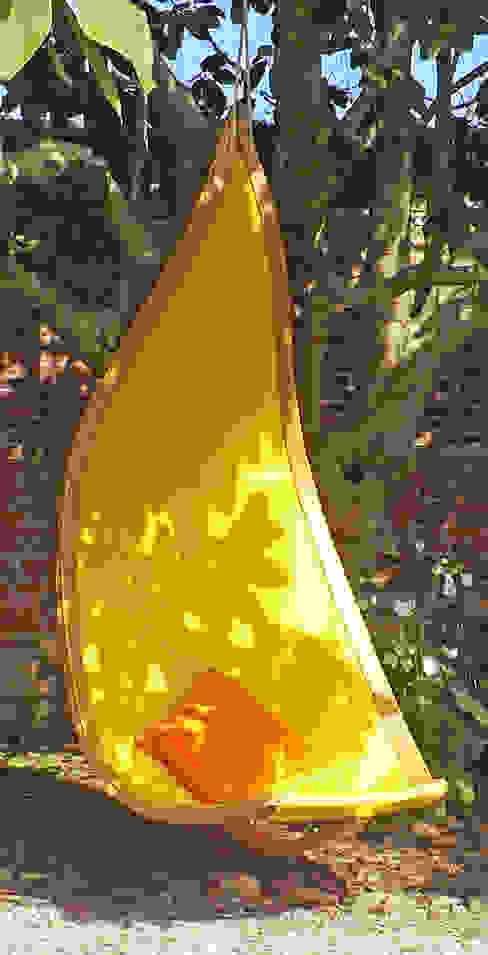 Petal Hanging Chair
carlaustinfurniture
14. Why have sofas, when you can have ultra luxurious loungers that rival even the most squidgy divan bed? WOW!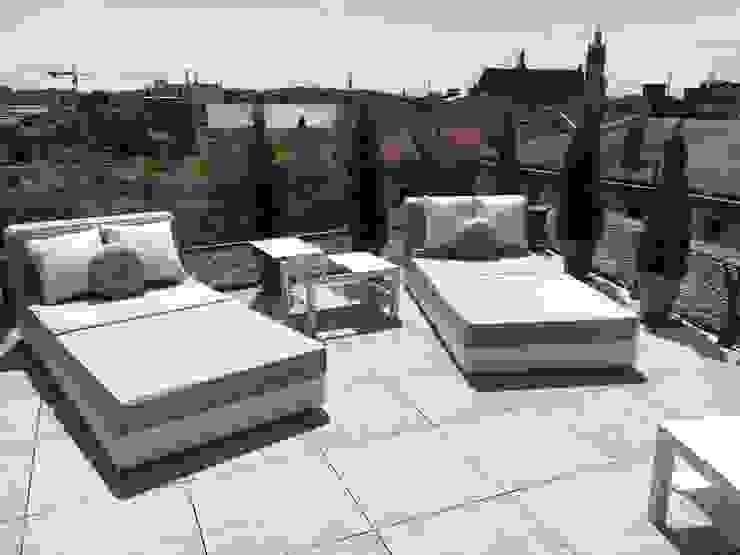 Modern upholstered outdoor sofa Tender
Viadurini.co.uk
15. What a note to end on! Garden beanbags for grown-ups! We don't know if we'd ever want solid furniture again!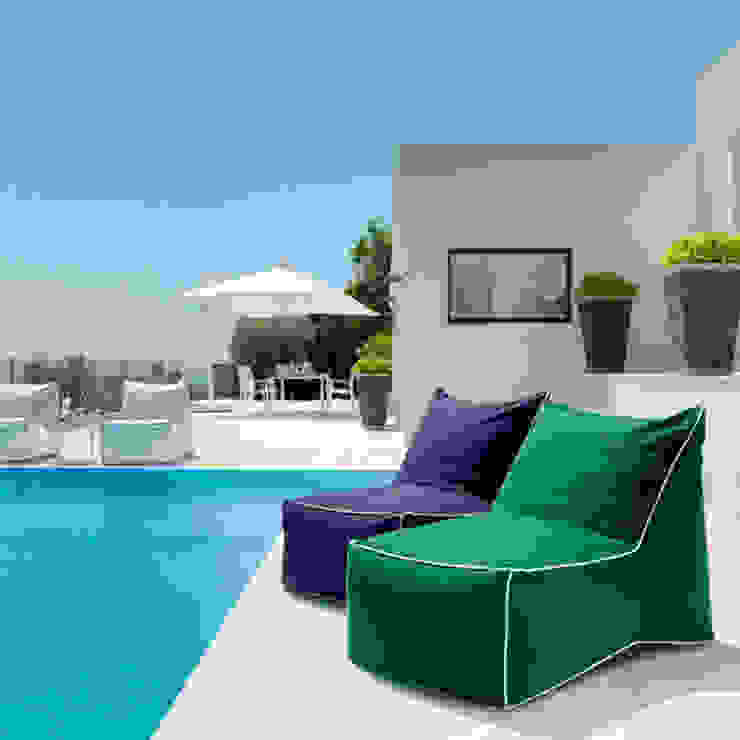 Modern outdoor seating pouf Sacco by Talenti
Viadurini.co.uk
For more cool garden additions, take a look at this Ideabook: Garden features your kids will love!