When the weather is beautiful and the sun is out, it's natural to want to get to work in the garden. We can focus on making our lawn, flowers and plants look beautiful! 
Yet, there is one element that we often don't give enough thought or attention to—the garden fence. Yet this feature can change the whole look and feel of the outdoor space. It's like a frame, affecting what our patch of greenery looks like. The fence is practical, giving us privacy. However, it should also be aesthetically appealing too!
Whether your prefer a modern fence or a more classic one, it's time to think it through! This is why we have put together 16 fabulous fences today, from some of the top landscape architects in the world!
Shall we take a look?
1. Robust, elegant and stable, this wooden fence is a true classic that will not disappoint
2. A little more original. Why not opt ​​for a black fence?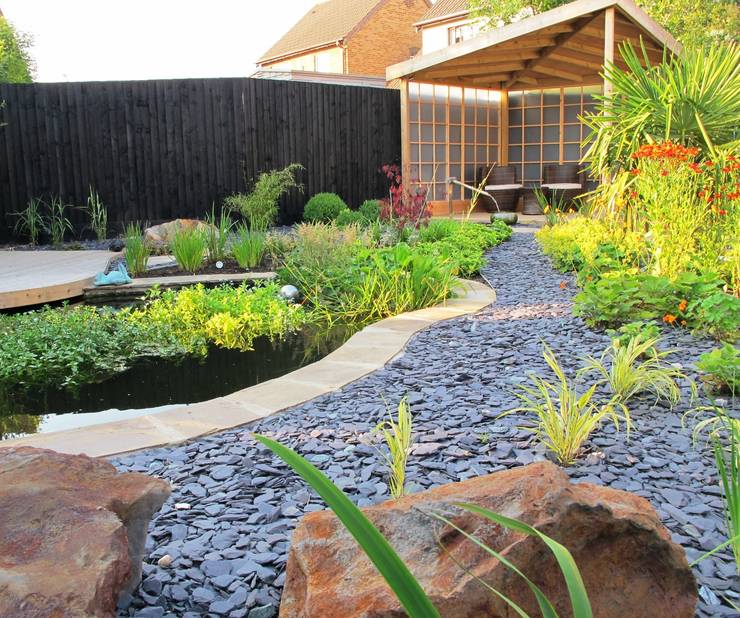 Zen Inspired Garden, Bradley Stoke
Katherine Roper Landscape & Garden Design
3. Symmetrical fence, identical on both sides, helps to create a harmonious garden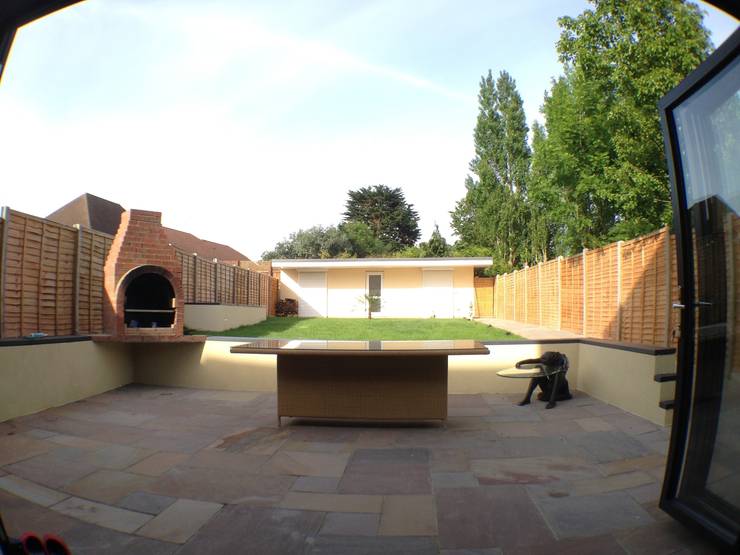 patio with raised sitting area and suspended brick barbecue
Progressive Design London
4. Decorative fence to give the perfect garden a romantic, country style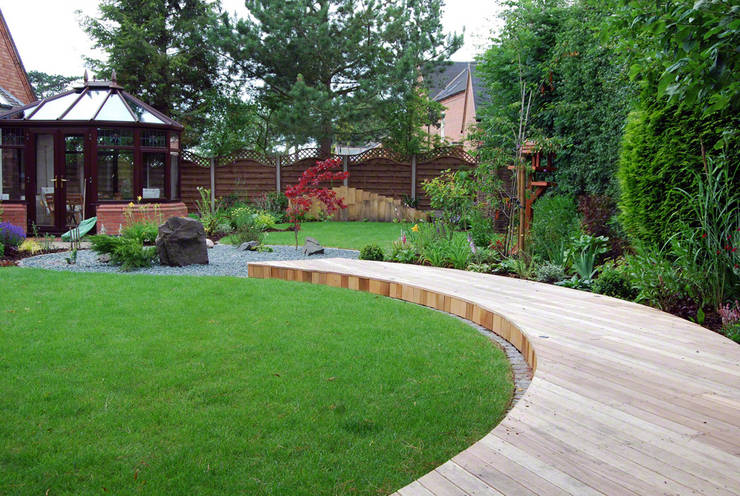 A curved deck links the seating area to the house
Lush Garden Design
5. Wooden fence that allows light to flow through it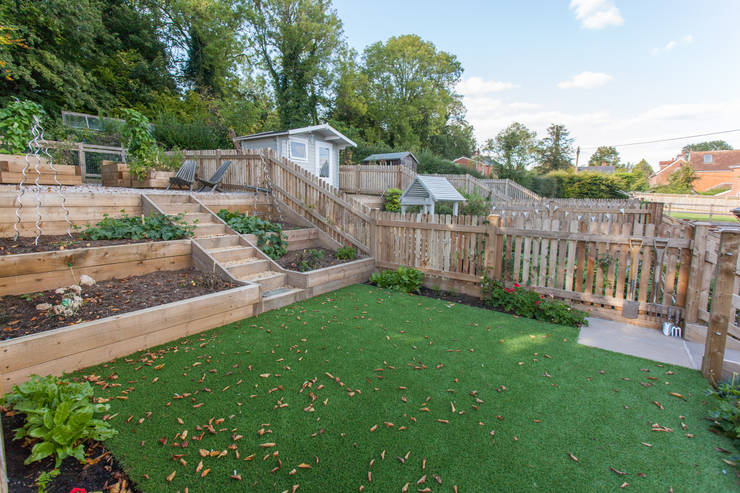 White Horse Pub
Hampshire Design Consultancy Ltd.
7. The fence can also be created with wicker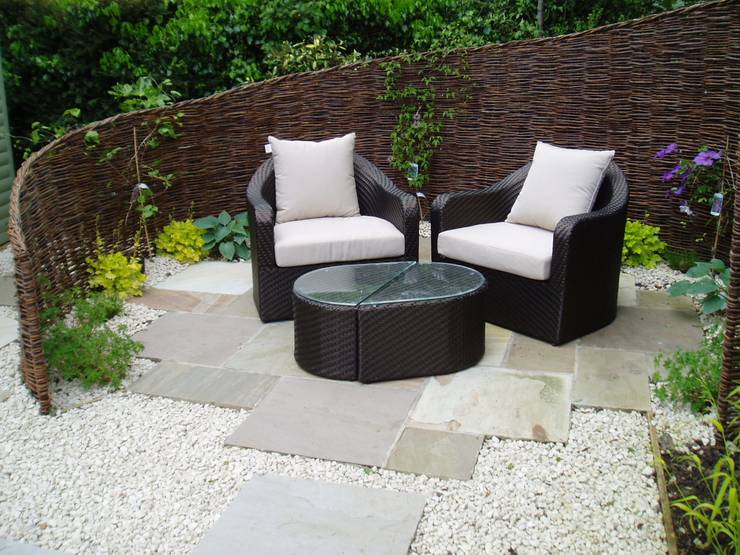 Low Maintenance Garden
Cherry Mills Garden Design
8. Be sure to decorate the fence with greenery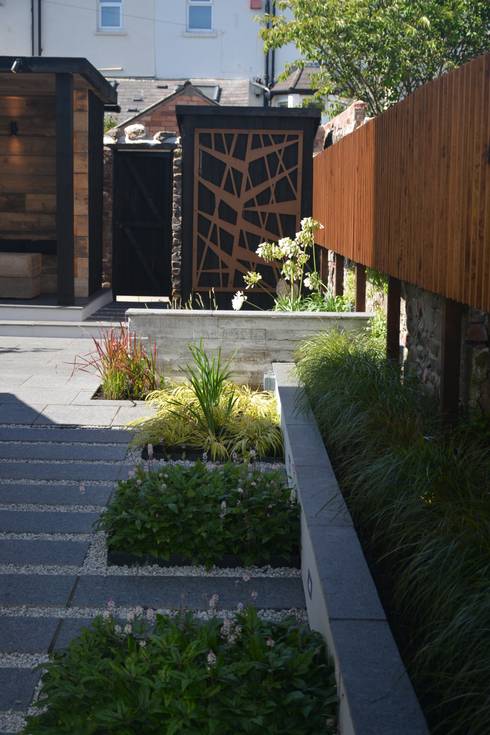 Black granite and concrete shutter board wall
Robert Hughes Garden Design
9. Bright, colorful fence can visually enlarge the garden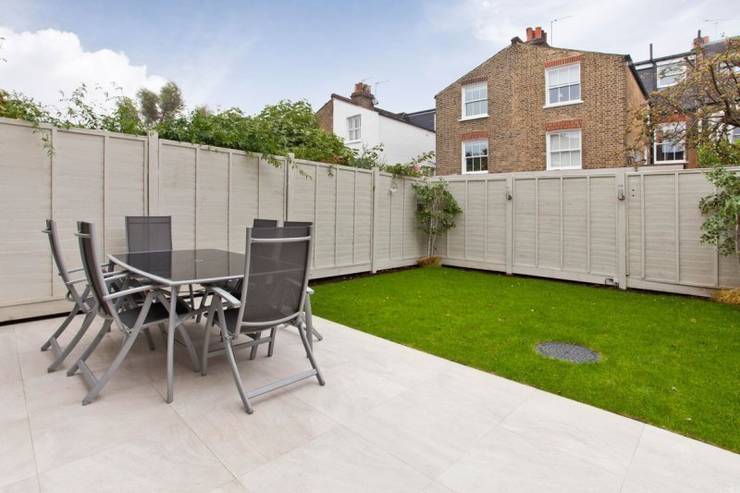 Narbonne Avenue Clapham
Bolans Architects
11. The open design can also work for the entire height of the fence
12. The trellis style can have an intriguing effect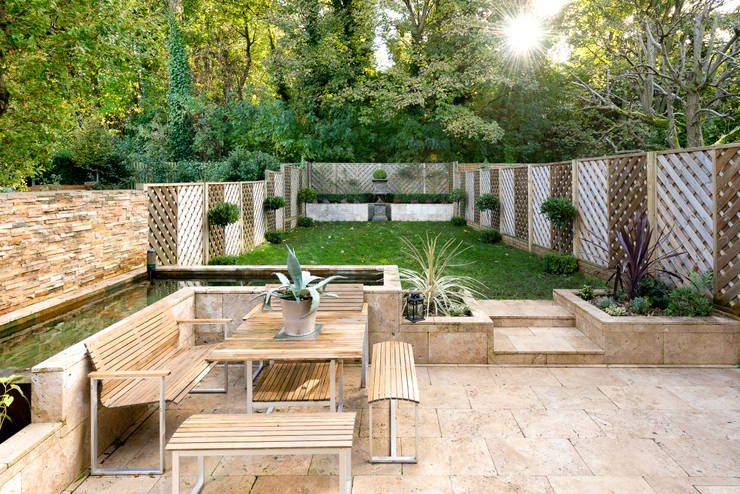 Claremont Road
Will Eckersley
13. Bushes can play an integral role in the fence design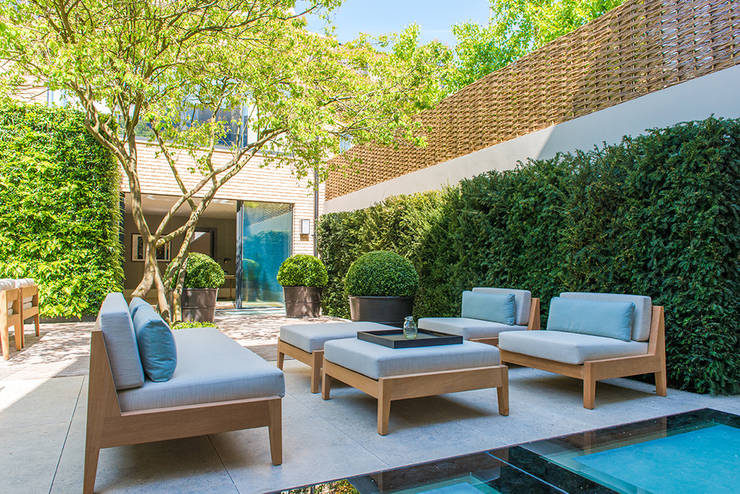 ​Back garden at Bedford Gardens House.
Nash Baker Architects Ltd
15. Timeless and classic, this hedge works beautifully with the clean, wooden lines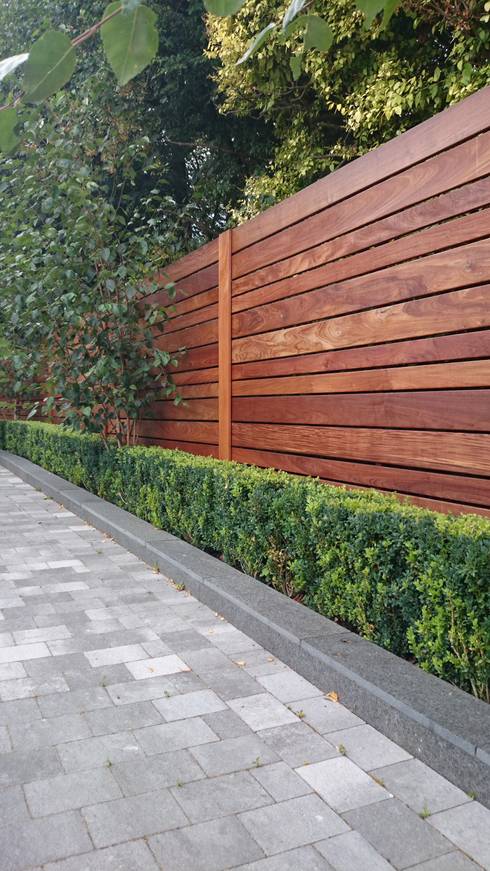 Contemporary screening , fencing & wall panels
Paul Newman Landscapes
16. This fence is perfect with its curves and clipped shrubs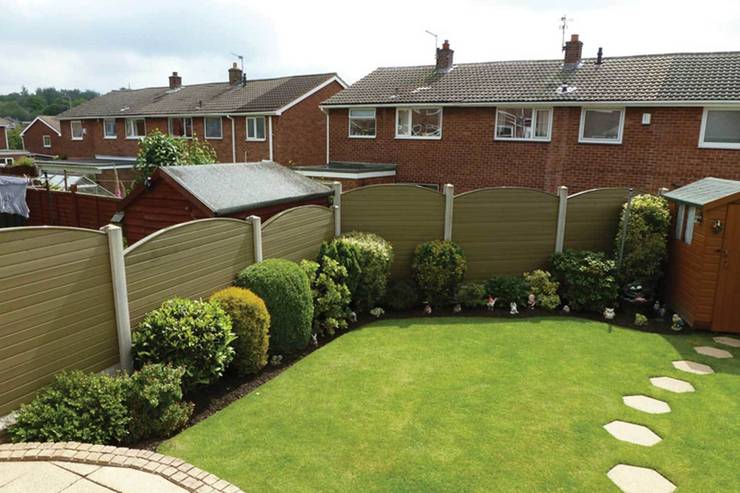 Eco Fencing project
Atkinsons Fencing Ltd