A stunning barn conversion, out in the British countryside, is a dream for so many of us. But we think that if we show you some of our all-time favourites right now, you might just make the move! You only live once, so if you are considering buying or even building a new home, you might want to get in touch with your friendly neighbourhood architect, to see how much a brilliant barn conversion might cost. 
If you take an unconverted barn, you can really put your own stamp on the interior design, installing the perfect number of bedrooms and bespoke touches that gently acknowledge the history of the building, but even a fully converted space will give you the chance to create your perfect home as well! Come with us now as we show you some fabulous barn facades, so you can make more of an informed decision as to the style you'd love!
1. This is such a modern take on a barn conversion, with almost more glazing than brick! LOVE that open-plan interior as well!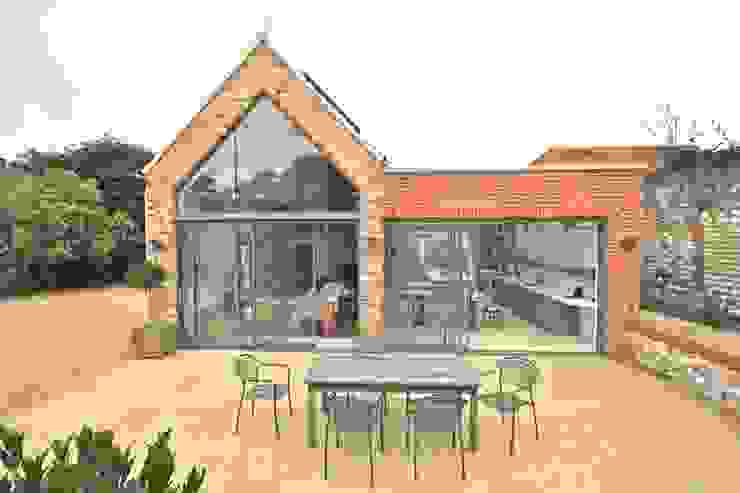 Brancaster, North Norfolk, UK
Laura Gompertz Interiors Ltd
2. The heritage of this barn has been protected perfectly and the facade has been gently converted for comfortable living, with pretty rustic glazing.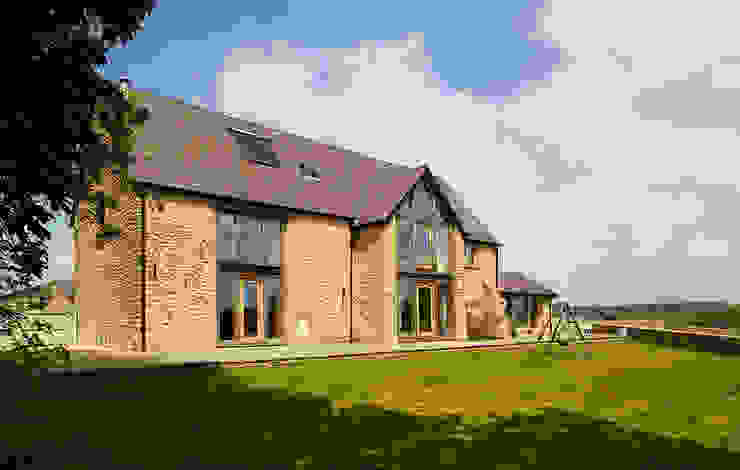 Country Barn Conversion
hobsons choice
3. WOW! Could this be the ultimate in unadulterated barns? Chunky stone and simple glazing makes for such an oldy-worldy look!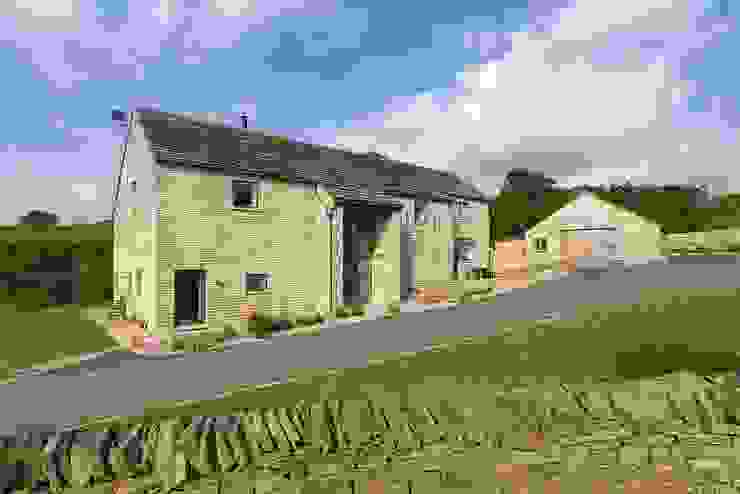 Exterior wall lights
David Village Lighting
4. There is such a wonderful melding of new and old here! Even the new glass sections have been kept so understated, to allow the building to speak for itself.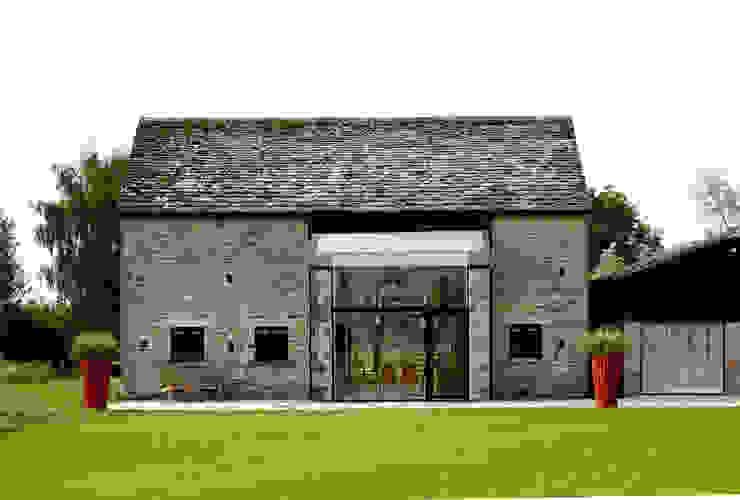 External photo
Trombe Ltd
5. How about a really classic barn conversion now? We adore the combination of agricultural black wood cladding and a rustic red pantile roof here! We'd love to live here!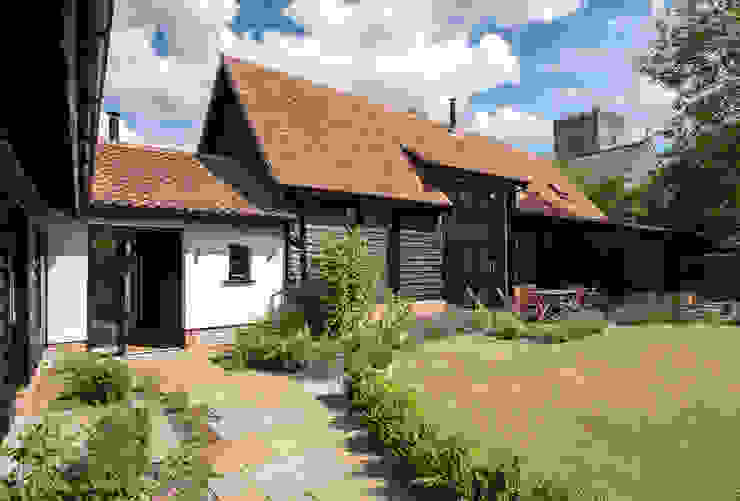 Front Elevation
Beech Architects
6. Speaking of black cladding, just look at this ENORMOUS barn conversion! The incredible roof here makes us picture all sorts of spectacular beam displays inside and that garden! WOAH!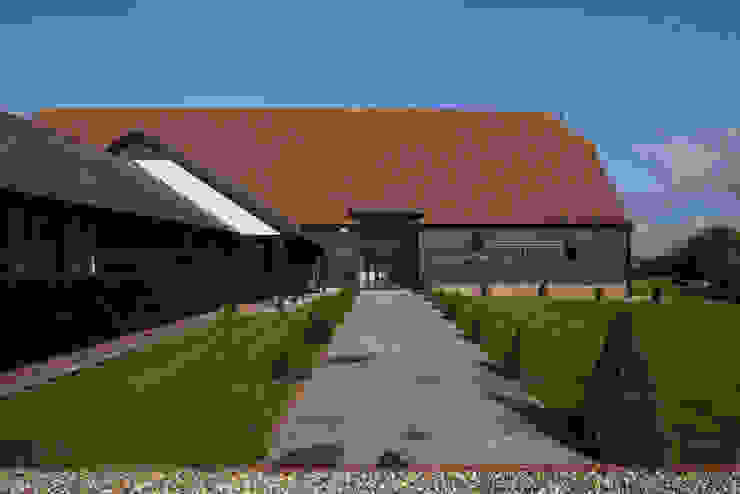 Photography—barn conversion in Sawbridgeworth
Adelina Iliev Photography
7. Vintage carts and wheels aside, this barn conversion is so authentic. Sage green woodwork is the ultimate finishing touch that helps to blend the modern additions in perfectly.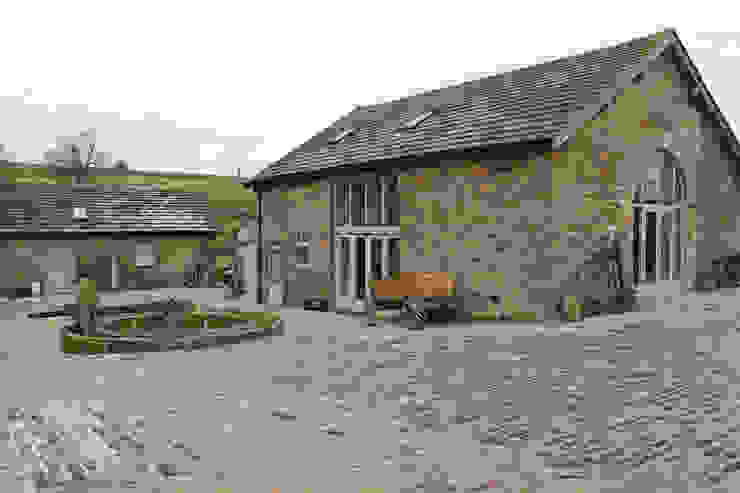 The Barn Building from Outside
Vanessa Rhodes Interiors
8. This barn is fascinating! Look at it form one angle and it could still be a farm building, but swing around to another side and you have an open-plan, glass-encased marvel! Talk about the best of both worlds.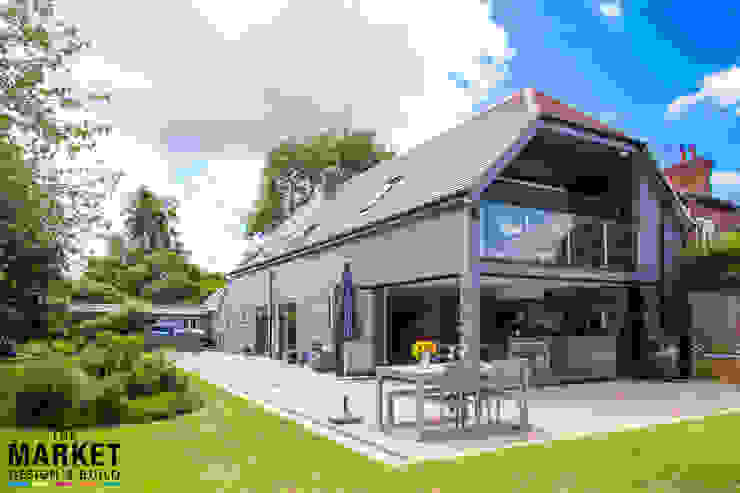 Stunning Exterior
The Market Design & Build
9. We only wanted to give you a snippet of this home, as we are going to pop a link to the whole project below. What you think is a traditional barn conversion opens up into an eclectic masterpiece!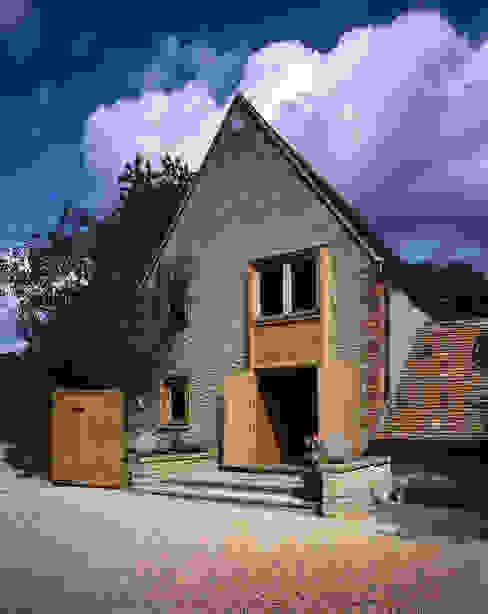 KSR Architects | Luxury barn conversion | Exterior
KSR Architects
10. Have you ever seen a barn conversion as contemporary as this one? Bold, beautiful and so swish, this could be the future of rural housing!
11. We love the way that this rustic barn is so perfectly seated within its surroundings. The lighting is phenomenal too and offers such a warm ambience!
12. Blimey! Just look at how much the original building here is being respected during the conversion process! Large, impressive but so unadulterated. We love this approach!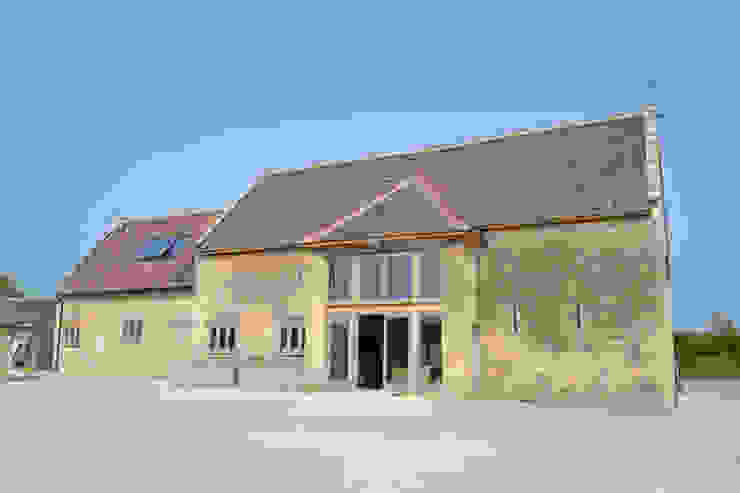 Converted barn
Hetreed Ross Architects
13. Now for something REALLY different! This amazing home has been built underneath a crumbling but listed barn! We bet you never thought you'd see a subterranean barn conversion!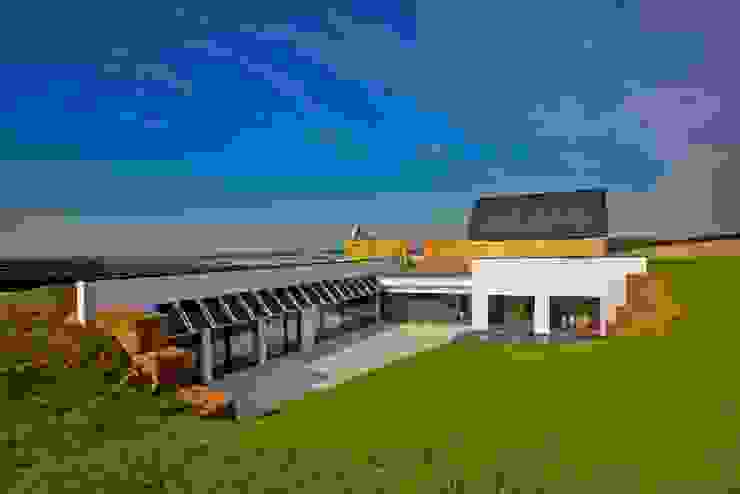 Underhill House PPS7
Seymour-Smith Architects
14. Is this a barn conversion or a wood-clad mansion? This home is charm and style personified and we might be developing an obsession for black cladding!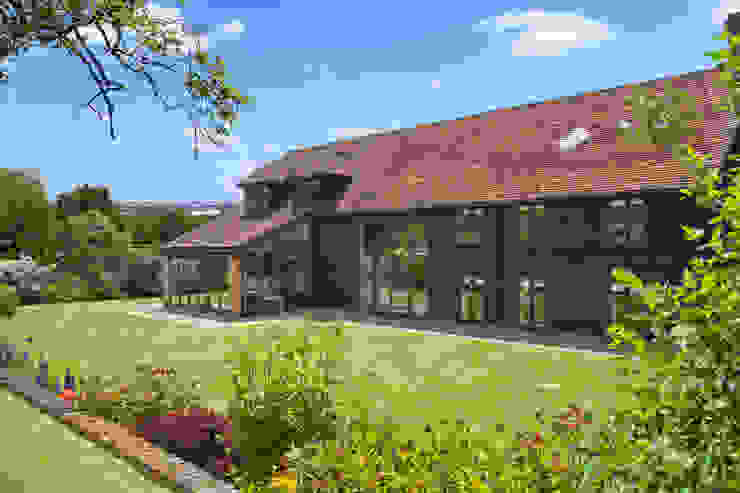 Barn Conversion with Oak Conservatory
Vale Garden Houses
15. If you love the idea of building a contemporary and unusual home, you can still consider a barn conversion. Just look at this UNREAL project! The angles are staggering!