Nothing says upmarket and elegant quite like some dramatic exterior gates, but of you don't know which styles will best complement your gorgeous gardens or the facade of your home, read on, as we will have found something truly perfect for you, right here! Ask any estate agent and they'll be quick to tell you that a set of authoritative, eye-catching and stern gates will not only give you added security, but also seriously up your home's kerb appeal too, which really means that you have no excuses to not consider some a little more seriously! Let's see what's readily available, shall we?
1. Sturdy wooden gates, personalised with your family name, are a real statement installation!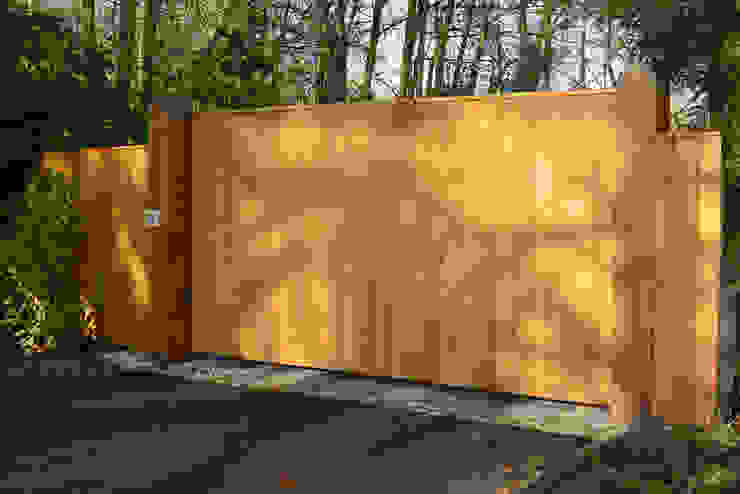 Bespoke Flat Top Oak Gate
Swan Gates
2. Farmhouse-style half-gates are utterly charming and let your beautiful home make a great impression too.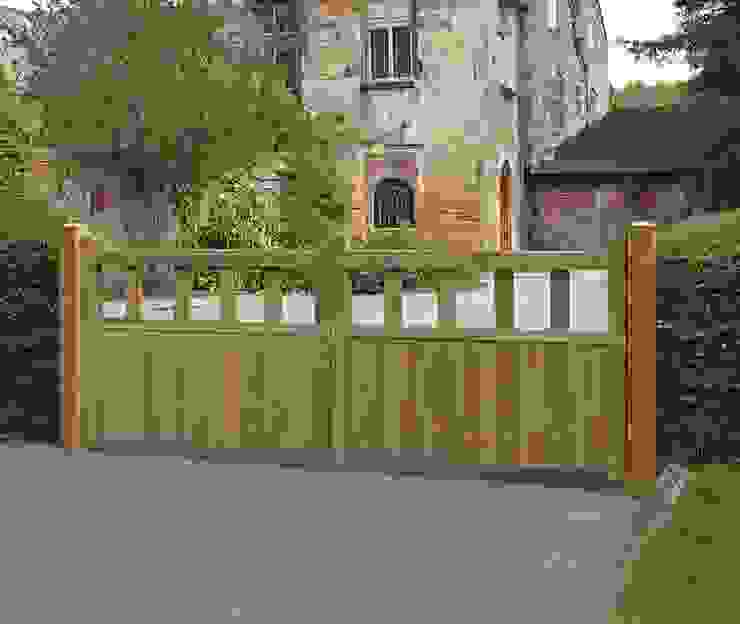 Fortress Wooden Driveway Gates
Garden Gates Direct
3. Black metal skinny gates look sharp and definitely deter unwanted 'visitors'.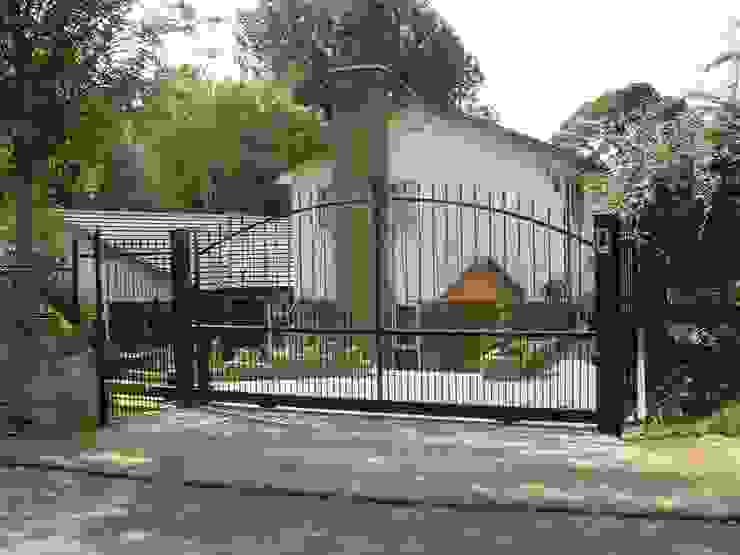 Automatic steel gates
AGD Systems
4. If you like a simpler aesthetic, chunky, plain wood electric gates are a fantastic option!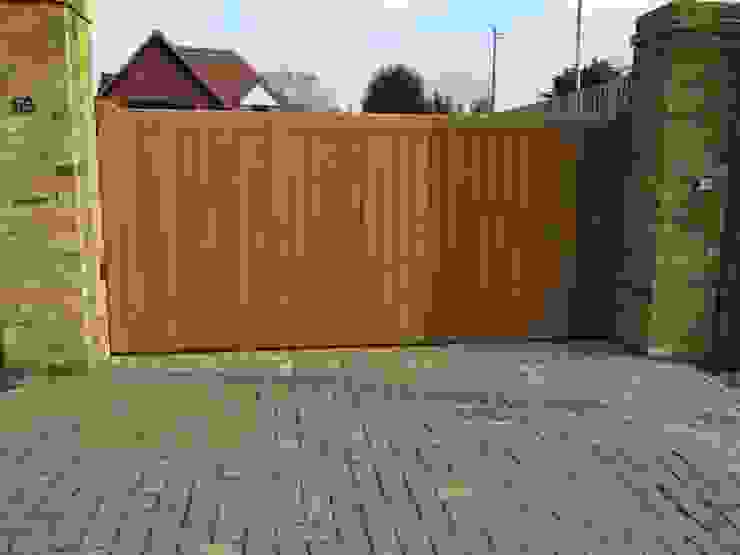 Front View of Metal Framed, Wooden Boarded Electric Gate
Portcullis Electric Gates
5. Semi-sheer, wonderfully natural and so stylish, this gate is amazing!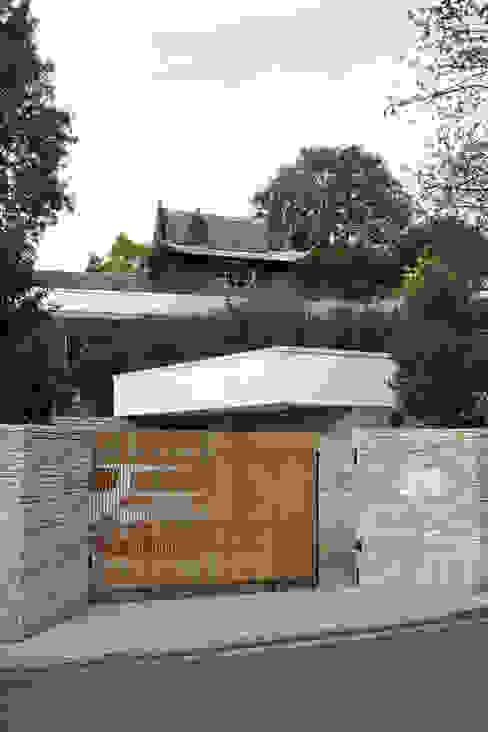 E2 PAVILION ECO HOUSE, BLACKHEATH
E2 Architecture + Interiors
6. Heavy-duty ironwork is a fantastic option for homes with a more grand stature. Spiked railings really add to the look.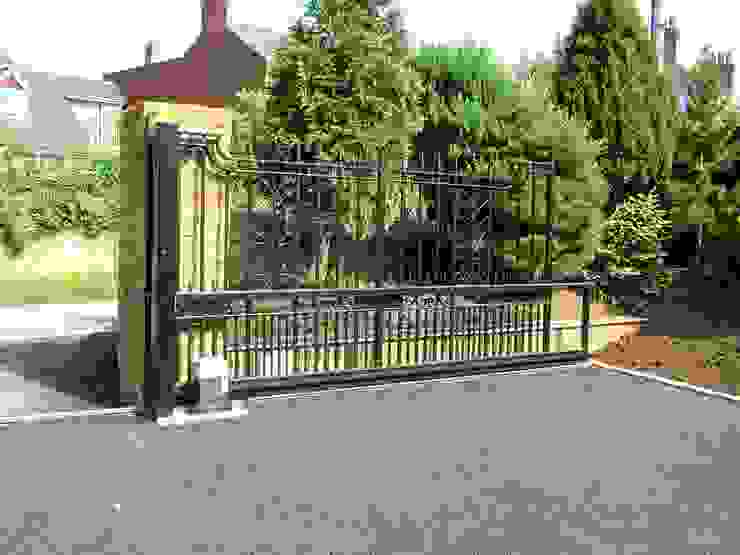 Automatic remote controlled steel sliding gates
AGD Systems
7. You can get the look, but on a more delicate level, with half-height ironwork gates, but try to always stick to a black finish.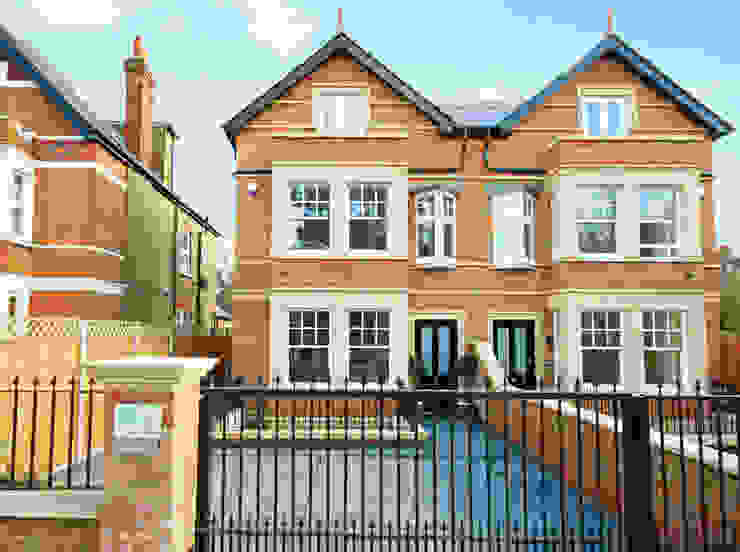 The majestic entrance
In:Style Direct
8. Woven aluminium might sound like a strange idea on paper, but we think it is charming in person! So unique!
9. Speaking of unique, if you love to make a splash, you must consider laser-cut stainless steel gates, for a really personal set of gates. Wow!
10. Traditional curved gates always look wonderful, when created in wood and protect your privacy no end.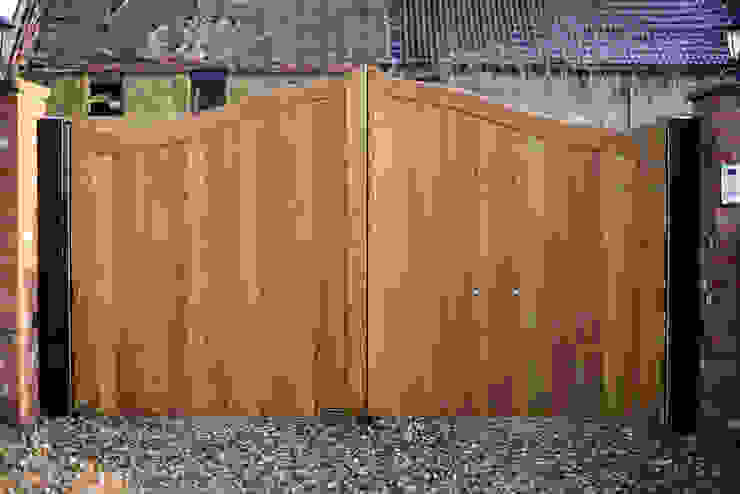 Curved top wooden gate—Idigbo hardwood
Swan Gates
11. Solid metal gates are such a wonderful deterrent, but more than that, they look utterly beguiling, when finished in a beautiful colour.
12. Combine practicality with beauty and security, with heavy metal sliding gates that are controlled by remote. The dream!
13. A heritage touch goes a long way when it comes to gates. We love this master craftsman style of wrought iron!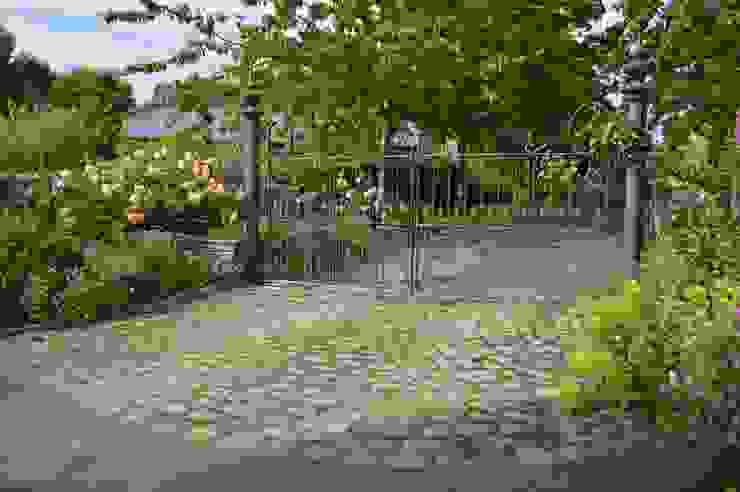 Wrough Iron Metal Gates
Unique Landscapes
14. These black iron gates, with personal touches and electronic controls combine vintage looks with modern practicality perfectly.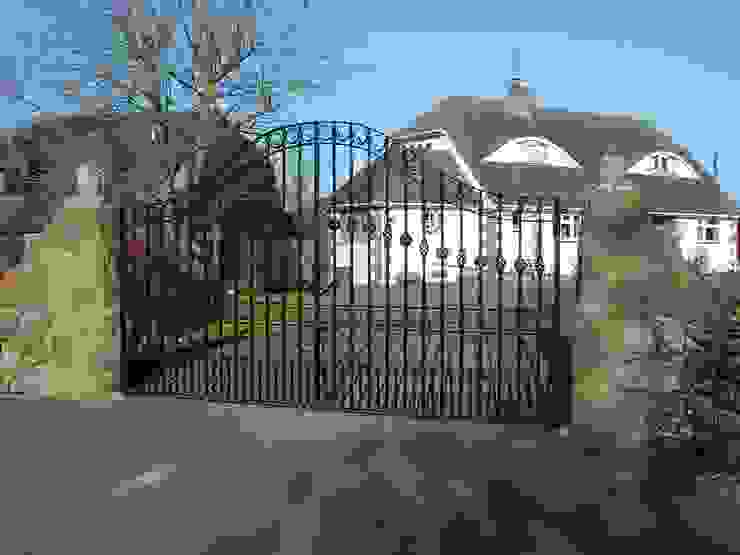 Driveway gate
F E PHILCOX LTD
For some more kerb appeal tips, take a look at this Ideabook: 15 simple ways to boost your home's kerb appeal AND value.