Getting the right storage for your home can be an uphill task—especially if you have a small gaff or awkward spaces to accommodate. But, we've found some utterly inspired solutions to show you today! By taking a look at how talented interior designers have upped the storage potential in clients' homes, we have honed in some brand new ideas that we know you're going to go crazy for, especially when you realise that they can be used in every room in your home! Seriously, who doesn't need more storage in their bedroom, at the very least? Come and take a look and see what would make the biggest difference to your property!
1. Hooks and shelves, hidden behind smooth doors, are the ultimate in stealthy storage! This would be perfect for your hallway, where clutter always collects!
2. A super simple hanging rail is not only really handy, it can also make your belongings a work of art and part of your design aesthetic!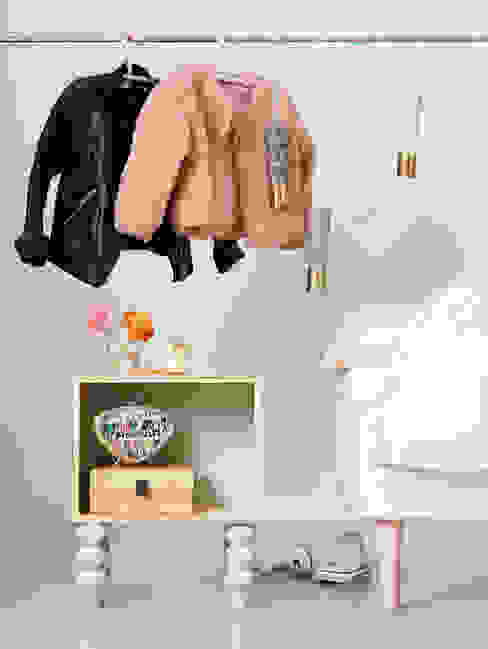 Prettypegs—Shoe your furniture!
Prettypegs
3. Raising your bed and creating an under-plinth storage area is THE coolest way to increase the practicality of your room. What a great place for your spare bed linen!
4. Your stairs can be so much more useful, if you have specialist carpentry built into them! These sliding closets offer guaranteed organisation, for even the busiest family!
5. Extending your wall storage up and over a doorframe is GENIUS! It's dead space that can be totally transformed and this wooden installation looks great!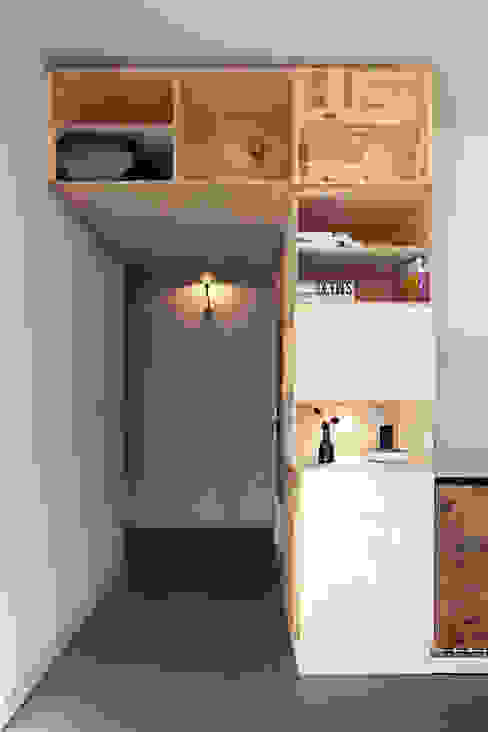 Storage
paola bagna
6. If slide-out closets aren't what you need, you can still put those stairs to good use, with some hidden drawers! Simple doors will hide all your clutter away too!
7. Alcove storage is amazing! Walls can be such dead space, but by opening them up, adding some shelves and even a cosy seating area, they take on a whole new level of usefulness!
8. Magnetic storage is brilliant for increasing the functionality of your kitchen. These spice canisters are so handy and even look pretty as well. A double win!
9. Floor to ceiling wall shelves aren't anything new, but how about hiding your wardrobe behind some? You could even set up a secret book latch that reveals your wardrobe! Exciting!
10. High-level shelving is a great way to open up your home to extra storage, without feeling as though room space has been sacrificed. The higher the shelves, the less they impact on you!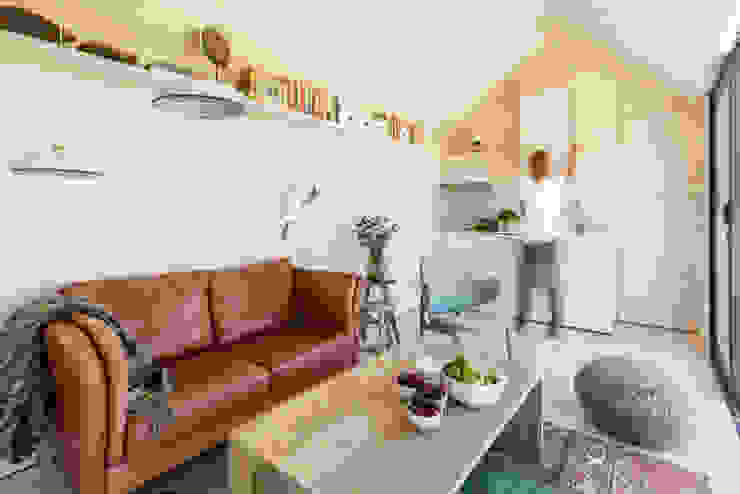 CASA TRANSPORTABLE ÁPH80
ÁBATON Arquitectura
11. Cubby hole under-stairs storage is beautiful and we think that in a loft conversion, it works SO well. It's just a great way to make better use of architecture that's already in place!
12. Open-sided shelving offers you the best of every world. You get bags more storage and display space, but light can still pass through, to keep the room feeling large and airy! They make great room dividers too!
13. Sometimes, the simple solutions are the best, so a few wooden wall knobs are ideal for hanging your accessories! Scarves and hats will never get lost again!
14. Storage baskets, clearly labelled, really puts your mum's notion that you shouldn't keep things under your bed to rest!You could even add some castors to an old drawer and have easy pull-out storage!
For even more storage inspiration, take a look at this Ideabook: Clever storage ideas for smaller homes.