Eating out in your garden is possibly the best thing about summer, and, while some lovely landscaping is key to offering a sweet view as you dine, there are some extra touches that you need to make sure you have in place for the ULTIMATE in alfresco enjoyment. Landscape architects know that a brilliant grill, a parasol and a few other additions will make all the difference, in terms of creating a fantastically useable and enjoyable outdoor dining spot, so if summer entertaining is on the cards for you, read on to find out what you absolutely must include!
1. Gorgeous lighting will not only create that perfect evening ambience, it will become a standalone designer touch in your garden as well. Look for something a little more exciting, like these Moroccan lamps!
2. A shady spot is an absolute must! If the heat is getting a little out of hand, you don't want sunstroke to overshadow a delightful meal and parasols are a classic!
3. An impressive grill will definitely make your guests green with envy and hungry for some top nosh! Ditch the disposable barbecue and invest in a serious built-in cooking station!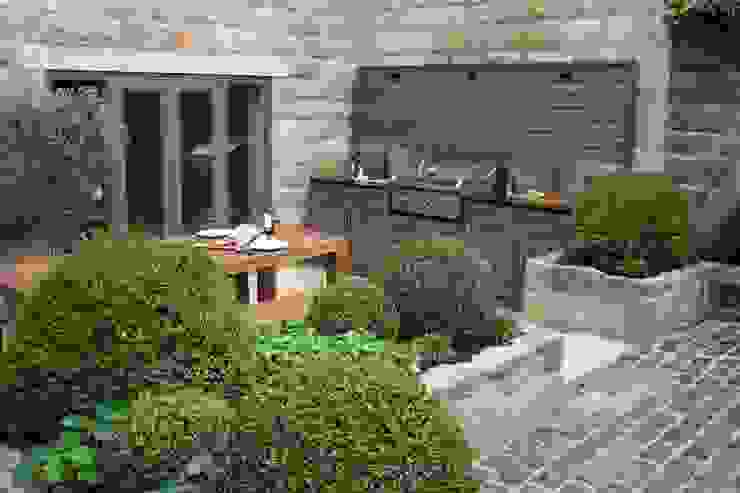 Urban Courtyard for Entertaining
Bestall & Co Landscape Design Ltd
4. Extra seats are essential, as there are always a couple of extra guests that you forgot to account for! Simple folding chairs are ideal and can be kept in a small shed.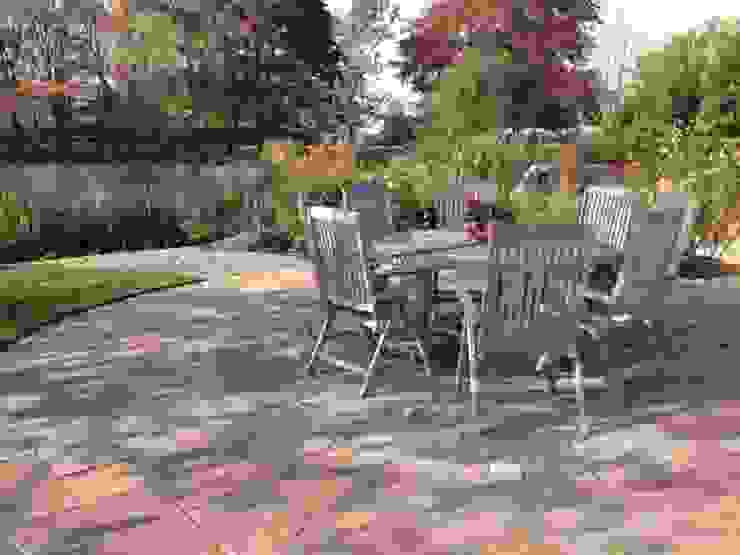 A Cheshire Country Garden
Charlesworth Design
5. A stylish and designer dining furniture set will be a wonderful investment and if you look after it, will be useable for years to come!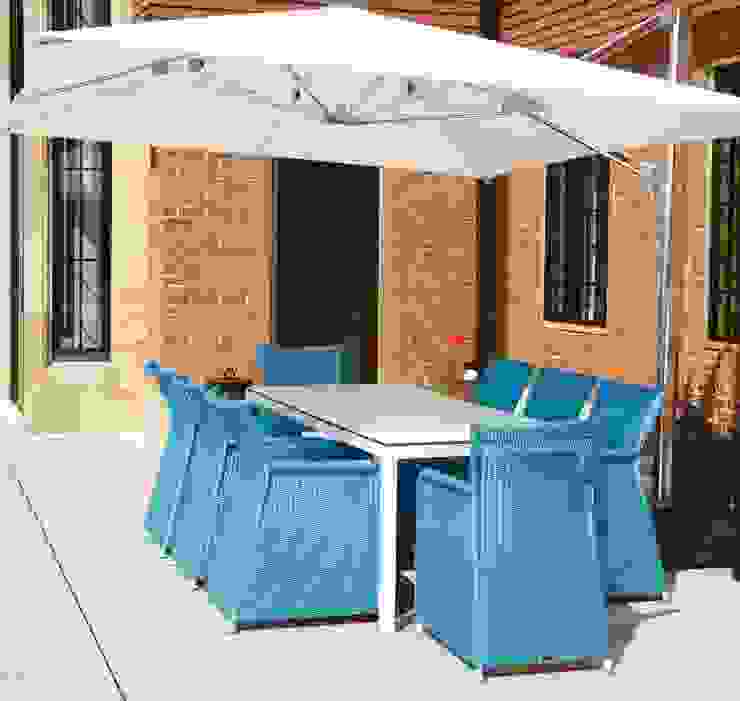 Rattan and Metal garden dining set with blue rattan armchairs and modern, white aluminium and glass table
Ingarden Ltd
6. Cushions add extra comfort and pizazz to your garden furniture and as a meal comes to an end, you know everyone will want to sit back and relax a little.
7. Seating you can curl up on is wonderful, if you are planning an all-day event. Outdoor beanbag seats really add the comfort of an interior space to a lovely garden.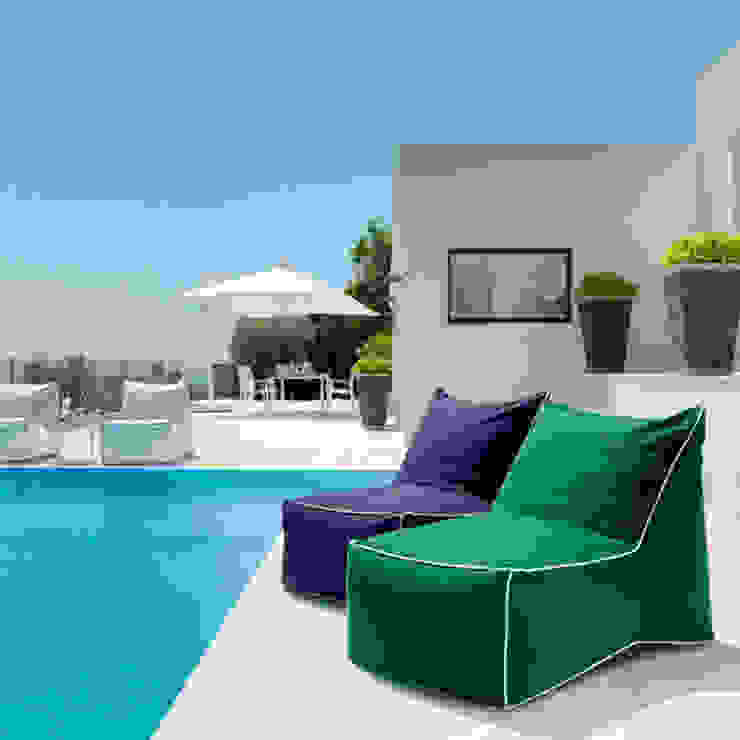 Modern outdoor seating pouf Sacco by Talenti
Viadurini.co.uk
8. One for the kids! If you have a family, a little entertainment just for little ones is key to a happy alfresco dining set-up! A kids table will work well, but a playground? Serious parent points!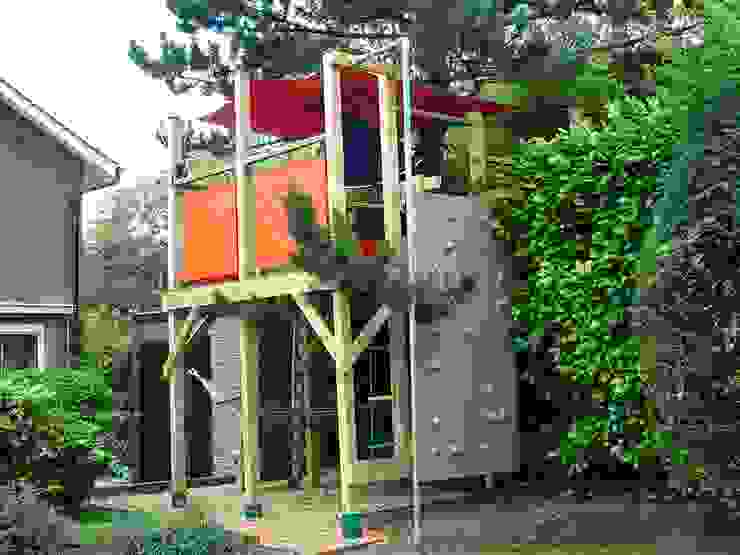 Tree house
TreeSaurus
9. Quiet spots mean that when you want to just sit and let your food digest after a brilliant barbecue, you can do so, uninterrupted. It's always nice to have some more private zones!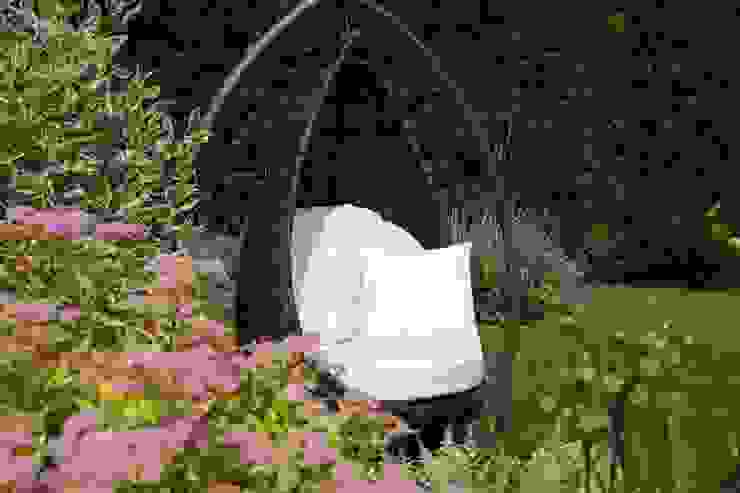 Hammock RAHM 008
Sunday Furniture
10. Chic lanterns are a simple and effective way to add to a beautiful ambience and with them being portable, you can place them exactly where you want. We like the idea of a few tabletop installations!
11. A pop of colour will never be a bad thing in your garden, but when you know you want to dine out there a lot, all the more reason to add some vibrant hues!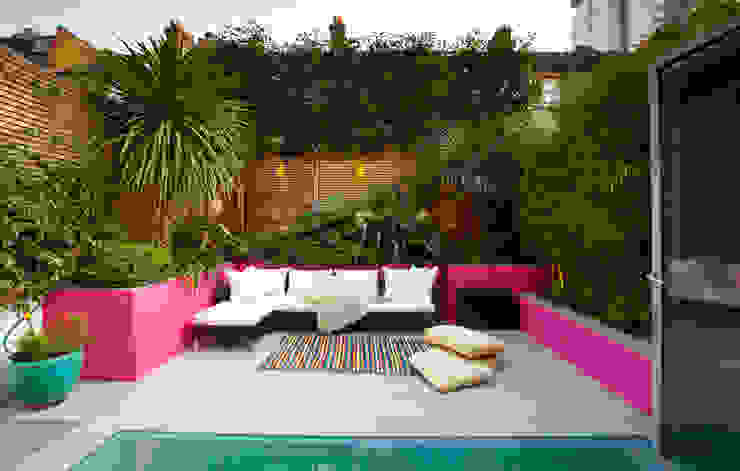 Moroccan style garden
Gullaksen Architects
12. A little extra warmth means that even when a meal has ended, you can sit out and enjoy your garden long into the evening. A firepit is a stylish and trendy way to keep everyone warm!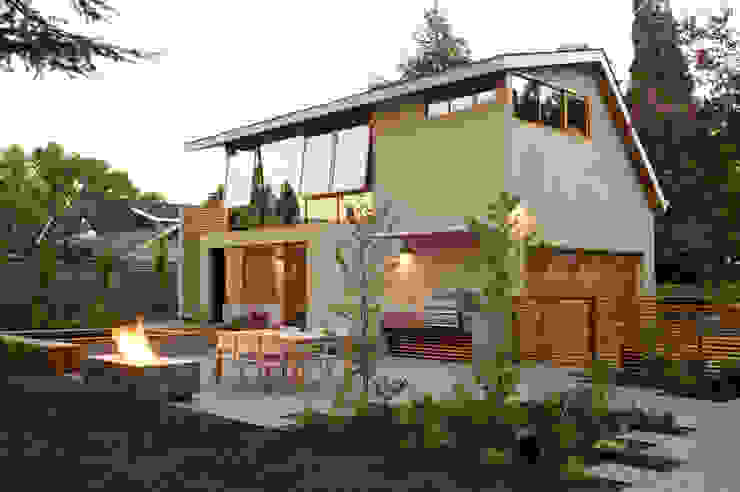 Laurelhurst Carriage House
PATH Architecture
13. Fun decorations will take your outdoor dining to a whole new level, but forget naff additions, as it's all about festival vibes right now! Pom-poms, paper lanterns and garlands are what you need!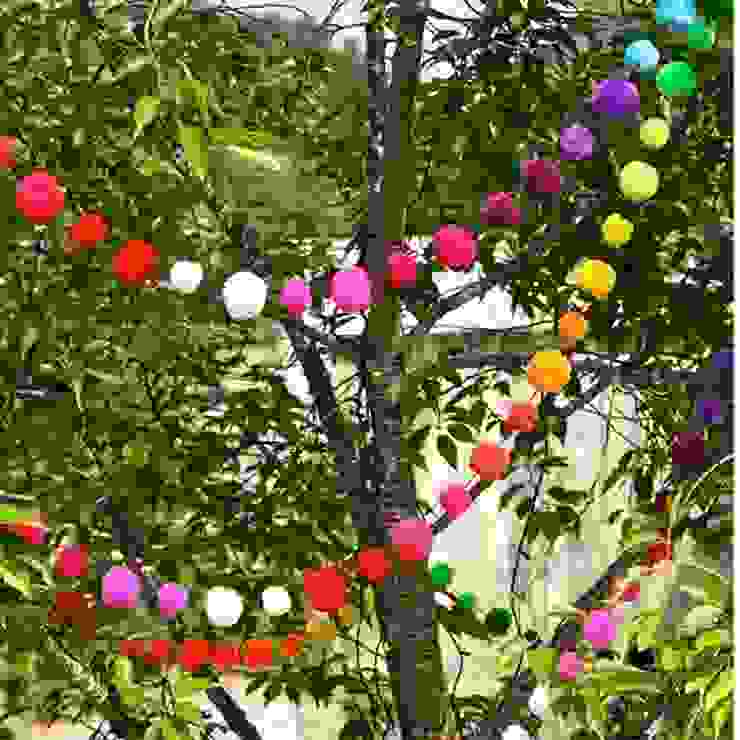 Pom Pom Garlands in the Garden
PomPom Galore
For more gorgeous garden tips, take a look at this Ideabook: 11 epic BBQs to fire up your garden this summer.