If all-white interiors sound boring and plain to you, we are going to totally change your opinion today! Interior designers know that every room in your home, from the bathroom to the kitchen, can be made spectacular, just with the power of a white aesthetic and far from looking underwhelming, a whole new lease of life will be injected into every one of your spaces. Fresh, contemporary and so chic, we think you're going to be sold on the idea of an all-white interior for your home, after just 15 pictures, so let's take a look and see if we're right!
1. Plain? We don't think so! We just see a dazzlingly fresh bedroom here that would be heaven to sleep in!
2. No white room could be plain with this view! What an elegant space!
3. This kitchen is modern, functional and minimalist. That's basically the opposite of plain!
4. A little wood livened up this white bathroom beautifully with no bold colours in sight!
5. Natural touches, such as plants, have amplified the effect of the beautiful white decor here!
6. These pendulum lights add more interest than any accent hue would.
7. Different textures have added all the variation needed to make this white bedroom cosy and snug.
8. A little neutral bed linen makes the white walls here just pop!
9. The proportions of this bathroom feel so expansive and anything but plain!
10. Simple? Yes. But this kitchen is also clean, fresh and bright, which makes it extra special and covetable!
11. A little art has made this white living room so intriguing and glamorous.
12. This space can't be boring, as we can't stop staring at it! It's the ultimate in contemporary minimalist chic.
13. With one piece of furniture adding contrast, this white bedroom is heavenly, not dull!
14. How can all-white everything look so irresistible? It must be some kind of (white) magic!
15. White walls and a skylight were all that was needed to make this corridor sing! Amazing!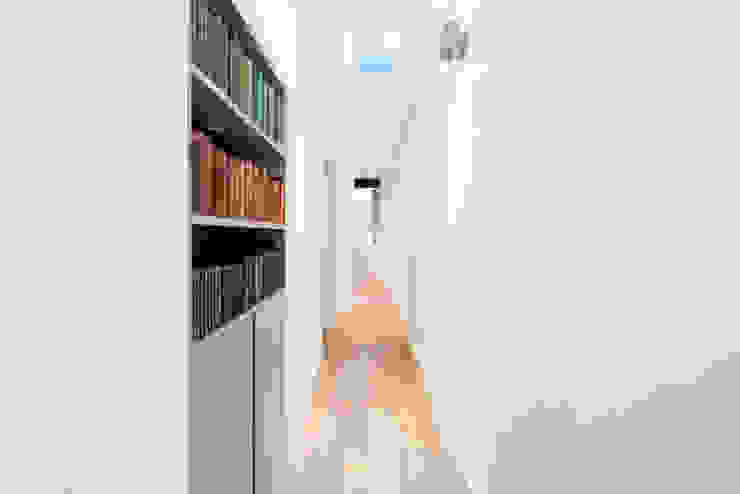 Roland Gardens
BTL Property LTD
If you want to see the other end of the design spectrum, take a look at this Ideabook: Are you brave enough for black décor?