If you're determined to extend your home, but don't quite have the time or money to take on a two-storey design, perhaps it's time for you to consider something a little more modest and on one level? Ask any architect and they'll tell you that a single-storey home extension can add a wealth of extra living space, while looking beautiful and being innovative, but we don't want you to simply believe us, we want to SHOW you! Whether you need a larger kitchen, crave an extra bedroom or demand somewhere special for dining, a single-storey extension could give you everything you want, so let's see some of the more unusual examples that have captured our hearts, to see if they make you reach for the phone to meet with your architect!
1. Built from the same bricks as the main house, it's hard to see where this gorgeous extension actually begins! The integrated terrace is an extra stroke of genius too!
2. Angled, almost fully glazed and perfectly coordinated to match the upper extension, this ground floor extravagance is art in its own right!
3. Think an awkward plot means the end for your extension dreams? Think again! Just look at the sunken and eclectic design of this kitchen!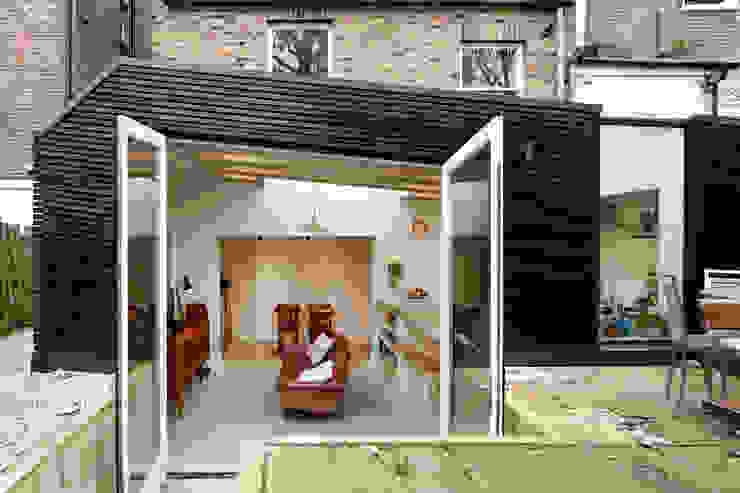 Large external doors to blur the boundaries between outside and inside
Fraher and Findlay
4. We love the bold decision to not blend this extension into the original house! What a way to make more of a feature of a little added modernity!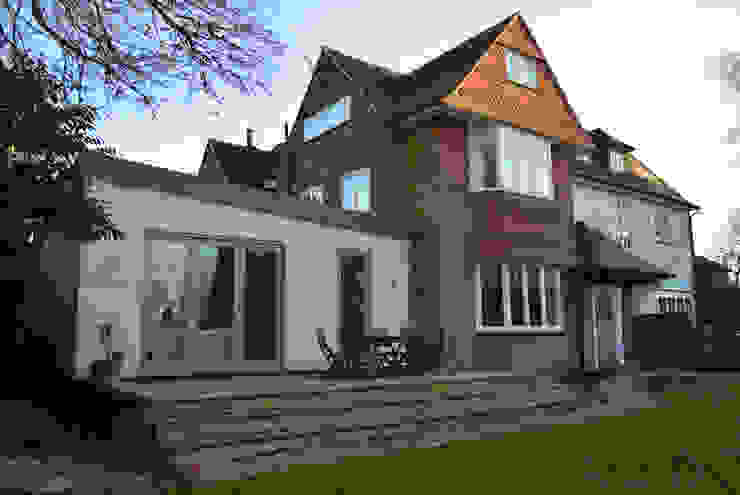 Front view of the new single storey extension
ArchitectureLIVE
5. The addition of a single-storey sun room here really finished this house to a high standard! The sloping roof and wooden structure keep it so natural.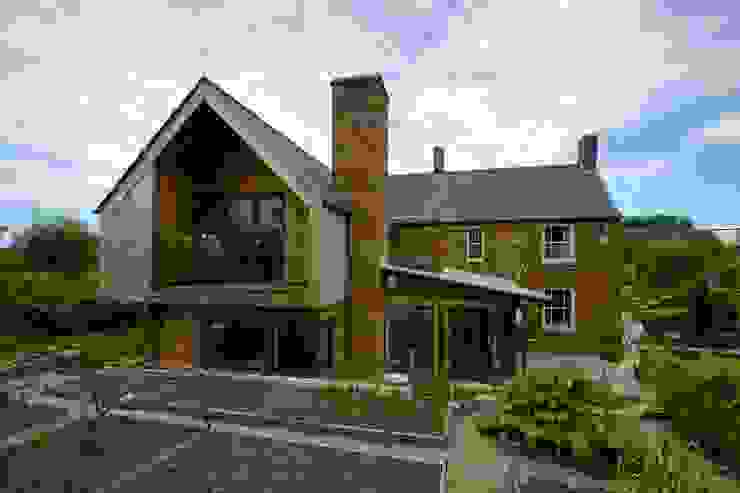 Fern Cottage, Warwickshire
Hayward Smart Architects Ltd
6. Simple but effective and elegant, this full-width single-storey extension has totally opened up the house it connects to and bi-fold doors make it so connected to the garden!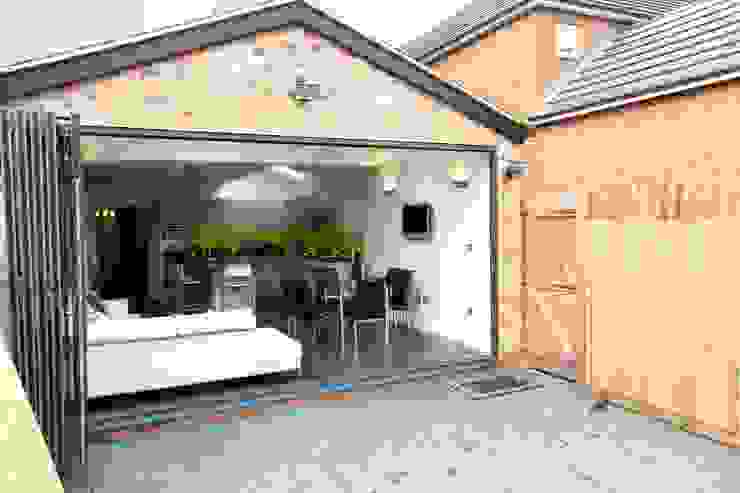 Single Storey Extension, Roxborough Rd II
London Building Renovation
7. By no means deep, this extension has utterly beguiled us! All that was needed was a little extra space and finished with a chunky, structural look, this design was up to the job!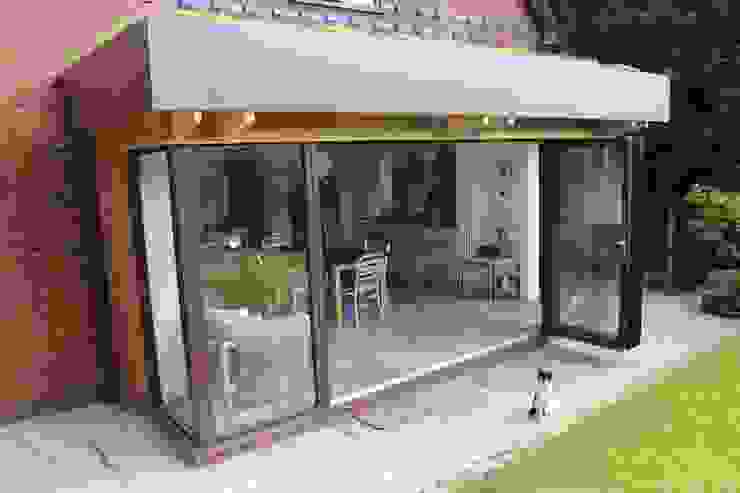 Rear Extension
Phi Architects
8. Wow! Talk about taking monochrome design to whole new levels! The modernist facade shapes here are simply breathtaking and lead to such a unique interior!
9. There are barely any words to describe the beauty of this extension! Part conservatory and part extension, the amount of glass is what makes this a favourite!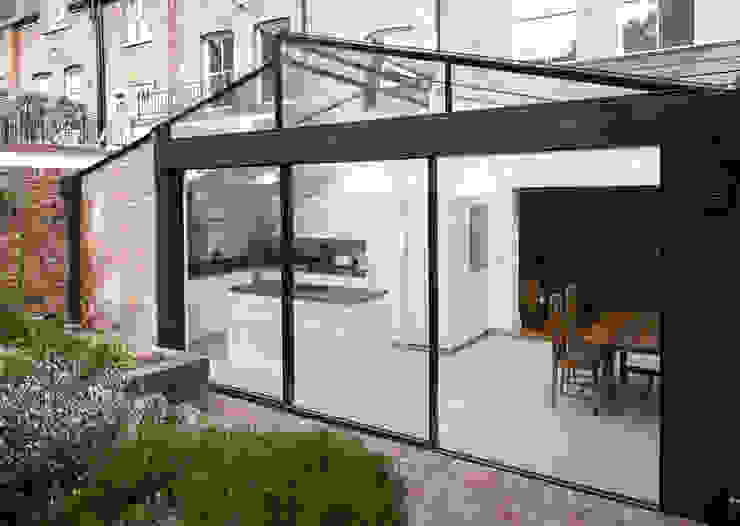 External Photo—Doors
Trombe Ltd
10. The undulating roof design here is what prevents us from tearing our eyes away! It might only be a single-storey extension, but it's added SO much extra space!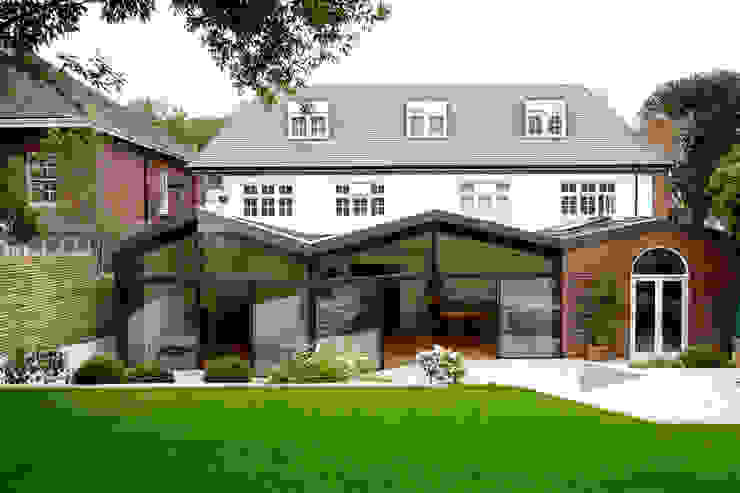 North London House Extension
Caseyfierro Architects
For some two-storey extension inspiration, take a look at this Ideabook: Victorian detached house glass extension.
Extensions are possible in any situation.
Remember that if you're looking into a single-story extension, it's almost always possible to get the look you want. Even this home, which is elevated, was able to have an extension put in to create more space for a family. If you need extra bedrooms, an extension could be an excellent solution. And with single-story homes, it's easy to add a side extension. Just chat with a professional to get a quote and see if it can fit your budget.
And for when you do finally put in that extra bedroom, here's some tips for sprucing it up.