Warm sunny days are all the motivation you need to get out into your garden, but you don't want the fun to end just because the night draws in and the temperature drops, which is why a wood-burning stove is a must-have item for your outdoor space! Landscape architects know this and are constantly recommending beautiful installations for their clients, but if you're flying solo and looking for something without the help of a professional, let us show you 11 of our favourite designs! We know you'll find something perfect for your garden, right here, so grab some matches and let's bring the heat!
1. Chimineas are wonderful, but can be a little old fashioned, until now! This is a contemporary take on a patio classic and looks so hot!
2. Low to the ground and with built-in log storage, this design is a worthy focal point for your garden, whatever style of landscaping you have!
3. How about something portable, so that you can take it away on camping trips and move it around your garden to wherever you need it? Love the cooking facilities here too!
4. Wood-burning stoves don;t have to just be practical; they can be artistic too! Just look at the shaped metal adornments here that make a real statement.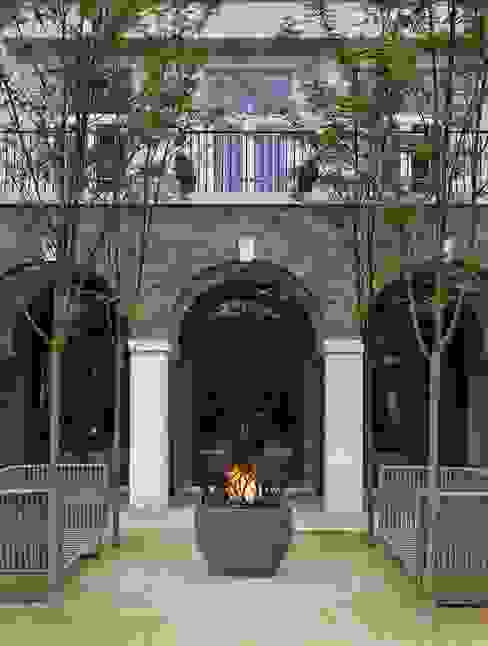 The changing face of the outdoor bonfire
BD Designs
5. Self-contained and perfect for a small terrace, this design handily doubles up as a table as well! Talk about guaranteed date night ambience!
6. Rustic and rugged, this lovely stonework firepit is a classic and stunning installation. Just chuck some logs in and watch them burn!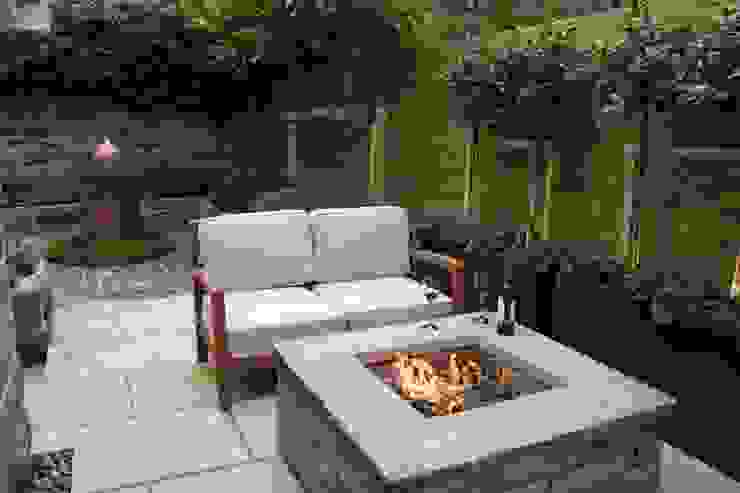 Urban Courtyard for Entertaining
Bestall & Co Landscape Design Ltd
7. A DIY brick firepit would be a simple but effective project to complete and with seating surrounding it, nobody would be left out in the cold!
8. What a way to re-use old horseshoes! This inspires up to look for some scrap metal and commit to a fantastic DIY project, doesn't it you?
9. A monolithic concrete block has been turned into a fantastic wood-burning stove here! The best part is that you could paint it up in any colour you want!
10. So simple and elegant this charming little circular stove is a brilliant alfresco barbecue as well as a handy heat source! It would even fit in a shed!
11. We look at this incredible stove and we can imagine having a few of them, dotted around a garden, for maximum effect. The floral design is so garden-appropriate too!
For more great garden additions, take a look at this Ideabook: 15 garden sheds that will make you want to upgrade yours.