We can't all be fortunate enough to have a little patch of outdoor space to call our own, but for those that are, we have some super ideas for creating a timeless, stylish and fabulously usable terrace, right here! Landscape architects have been seriously turning things up a notch, in terms of the patios, balconies and terraces that they are creating for their clients, which is why we decided to pull a few of our favourites together, to show you today. Prepare to make some serious plans for your garden or garden substitute, as there are some great motifs to copy, coming right up!
1. Artificial grass, simple loungers and potted palms have made the ultimate in low-maintenance terrace designs here!
2. Wow! If you have a view to die for, don't block it out! Opt for low-level furniture and chic decking, as seen here!
3. Built-in seating has given this vast balcony such a sense of purpose! The symmetrical palms have brought the style as well!
4. A terrace is a great location for some personal art! Vivid murals, such as this one, really are a terrific way to inject some warm color!
5. This terrace is so sophisticated! A piquant mix of white render, sleek wooden decking and a statement fire is simple spectacular.
6. We are huge fans of this basketweave-style terrace furniture! You could even add some colorful cushions, maybe in a beautiful blue, to embellish the view!
7. Every terrace needs a little all-weather protection and this cute glass shelter is an absolute triumph! The inclusion of some yellow seats really perks it up!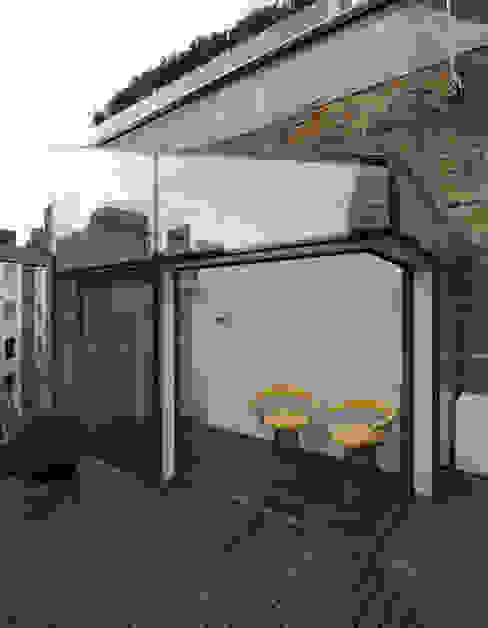 Queen Square
Inglis Badrashi Loddo
8. Keeping your terrace all natural, with nothing but wood, will lead to such a warm and inviting ambience! We really love the lighting here, which makes the most of it!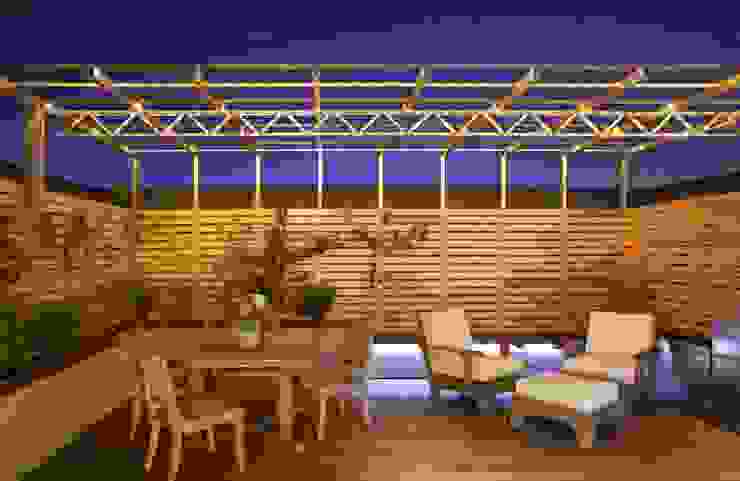 Modern DC Patio Lighting
Hinson Design Group
9. Smooth white walls create s chic and understated safety barrier for a terrace and with matching furniture, the finished look is so fresh!
10. Under cover but still outdoors, we are so drawn to the simplicity of this terrace design! A couple of armchairs and a beautiful rug have really perked up a semi-industrial space!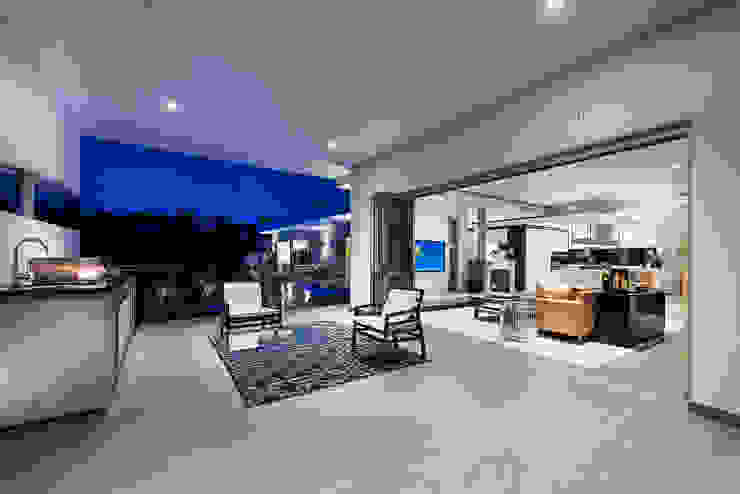 Balcony
D-Max Photography
11. A statement floor? On a terrace? WHY NOT! We hadn't really considered it before, but a stunning floor makes perfect sense for your outdoor space!
12. Mimicking the natural surroundings, in terms of color, was an inspired decision here! Looking chic, inviting and so high-end, the brown and cream furniture is all that's needed!
For even more terrace inspiration, take a look at this article: A sad little patio that became a heavenly terrace!