When it comes to having an organised home that runs smoothly and with the precision of a finely tuned machine, effective storage is key—and we don't think that any room is in more dire need of extra stashing zones than your kitchen. Think about it; everybody cooks, eats and convenes in that one room and as a result, there is HUGE potential for untidiness, which leads to a lack of hygiene and before you know it, you have pests! It's a sliding scale that you need to stay on top of, which is why we've found some brilliant ideas for extra kitchen storage and we're going to let you in on them all, right now!
We've included some ideas that are designed to take advantage of dead or overlooked space, so we're confident that your kitchen planner will be able to work at least a few of these ideas into your design for you, so let's start looking!
1. Stealthy larder cupboards are brilliant, as they open up to reveal a wealth of very specific storage solutions that seem to triple the usable space inside! We love the door racks, in particular!
2. When you don't want mess or appliances on display, we think that these pseudo-industrial shutters are the perfect solution! Chic, understated and yet ideal for the job, they are the whole package.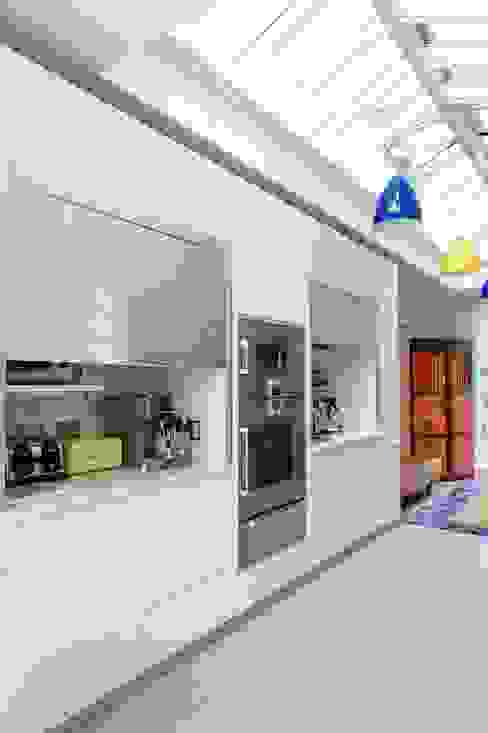 Richmond—A Kitchen in Three Movements
Johnny Grey
3. Do you always struggle to find somewhere in the fridge for your drinks? Then it might be time to consider a specific refreshments fridge, built into your island. Always within reach, we think it's a great idea!
4. By not allowing any dead space to be created in your kitchen, you'll find that you have more storage than you need! These cabinet-flanking shelves really up the game!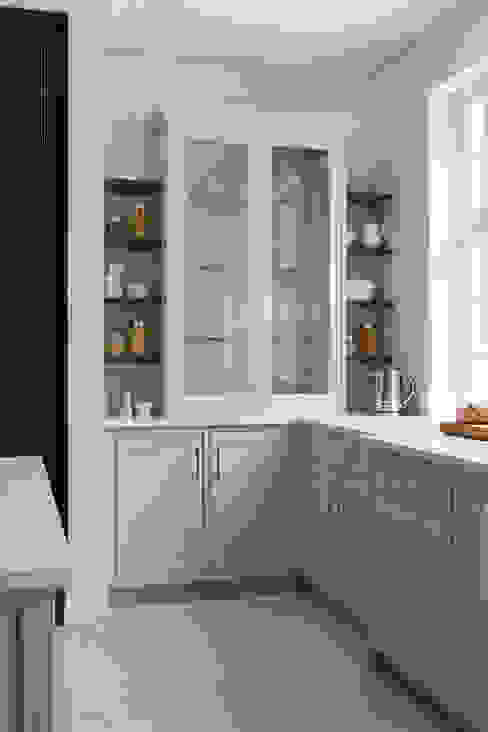 Townhouse Kitchen, Kingston upon Thames
LINLEY London
5. Ultra slim pull-out larder cabinets open up those annoying little pockets of space into magnificently helpful shelving systems! You'll be shocked at how much you can get in them too!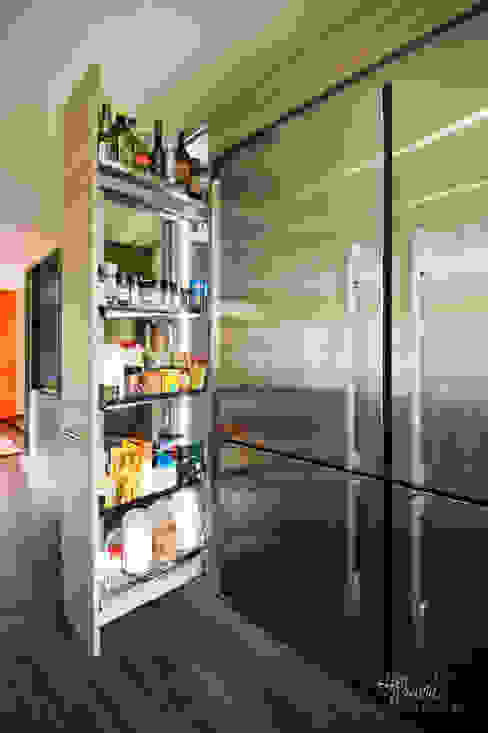 Countryside Retreat—Living Space
Lisa Melvin Design
6. Think your kitchen corners are just an annoyance? Think again! Bespoke corner drawers give you the neat aesthetic you want, but with ingenious added storage!
7. Getting enough top cabinet space is tricky, but not if you choose long cupboards and cantilevered doors that simply open up at the touch of your hand! Ignoring bulky doors here has made the huge cabinets look more proportional!
8. A corner carousel cabinet used to really be the only option for getting more from the space, but these days, ergonomic pull out and extending shelves are really going the extra mile!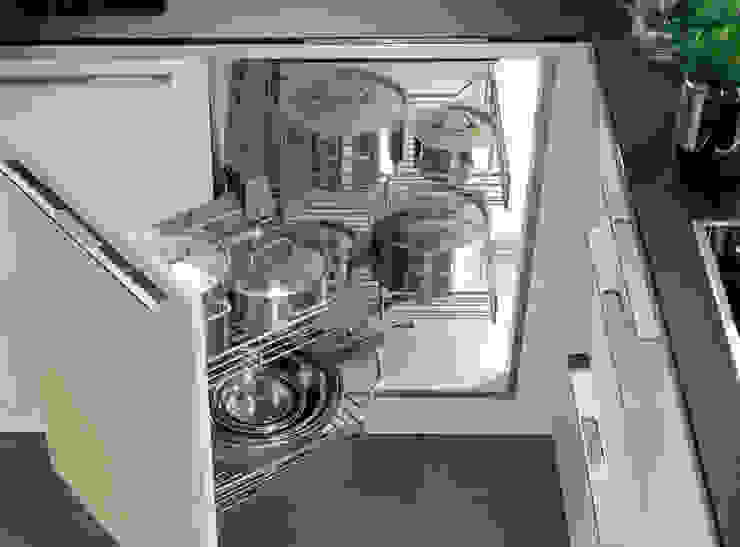 Magic Corner Solution
Urban Myth
9. We love a large kitchen island, but they can be a little monolithic and solid, unless you turn them into a one-stop-storage-shop! We think they are perfect for stashing the crockery, where you can see and appreciate it!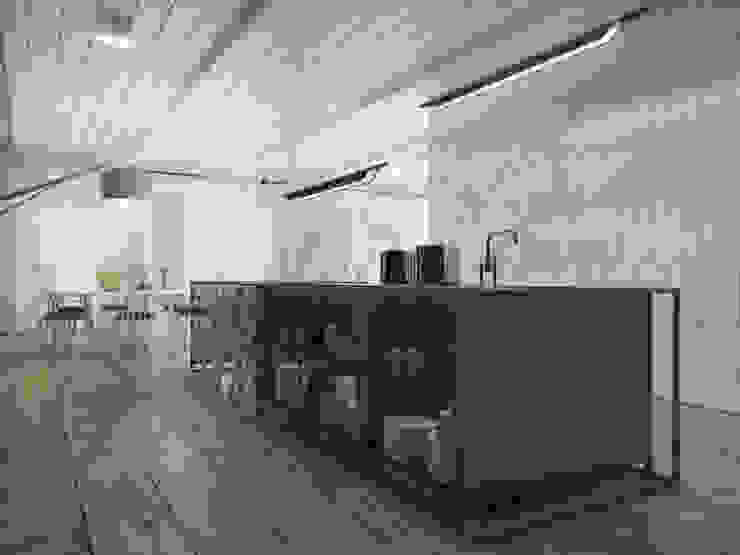 Brilliance in Simplicity: How to Evoke Old World Charm with Reclaimed Oak
The Wood Galleries
10. Ever noticed how much space recipe books take up? Then they should probably get their own niche shelving, complete with integrated lights!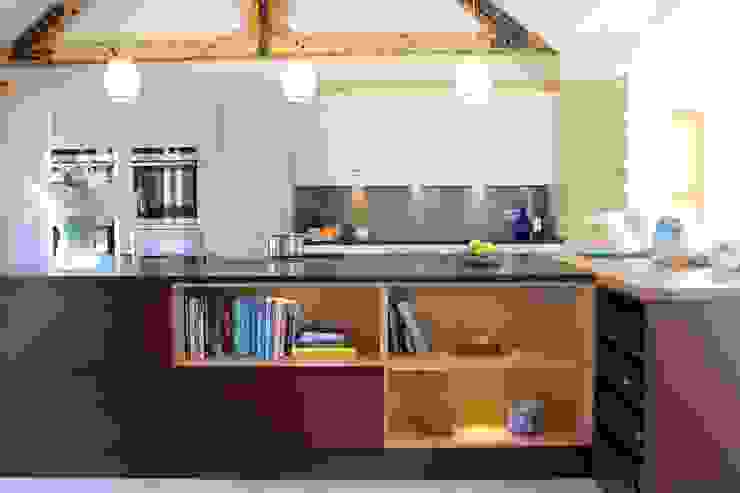 Old-Meets-New
Krantz Designs
11. Including the occasional open front shelving system in your kitchen allows you to keep your most frequently used items within easy reach at all times and not just that; it looks more interesting too.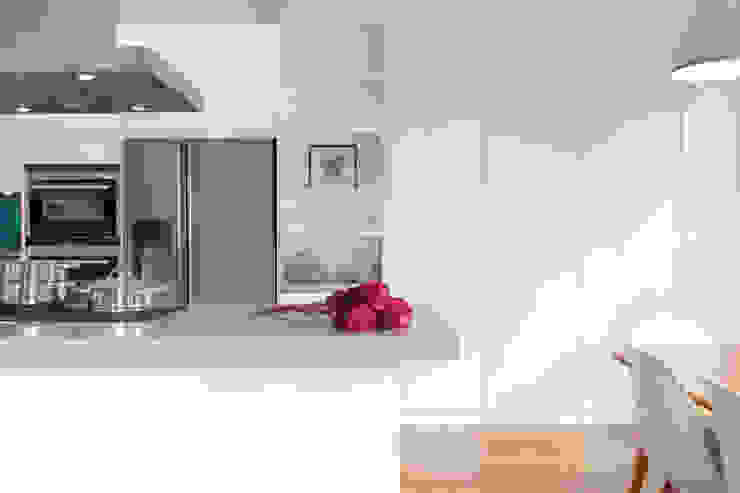 Clerkenwell WC1: Minimal Professional Home
Increation
12. We've never considered installing round corner cabinets in our kitchens before, but we will now! Just imagine how handy they could be, as a home bar, for example!
13. It's true what they say; sometimes, the simplest solutions are the best! If you need extra storage but have no room for cabinets, how about a hanging pan rack? We love the rustic aesthetic they contribute to!
14. Can you spot the ingenious storage here? It's the slide-in cutting board niches, to the left of the sink! Talk about making a small patch of space work a whole lot harder!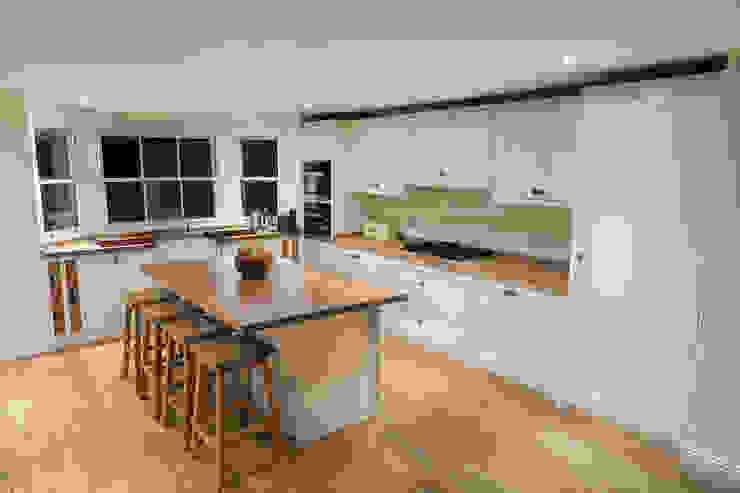 Classic Kitchen Design
NAKED Kitchens
15. Finally, we wanted to show you these double top cabinet, built up to the ceiling. They create a uniform aesthetic, but literally double the amount of cupboard space you get! GENIUS!