Nobody can deny the cosy, comfortable and warm ambience of room styled up in the rustic design, especially not a kitchen, seeing as most of us associate a kitchen with hearty laughter, family bonding and an overall social scene. The rustic style goes back to the good old days of countryside living, yet it has stood the test of time beautifully by adorning various kitchens worldwide, both in rural settings and towns/cities.
Let's explore 15 never-fail tips that can give your kitchen that inviting rustic touch.
1. A wooden surface, such as these beautiful cabinets.
2. Double-duty furniture, like a dining table functioning as working space / island.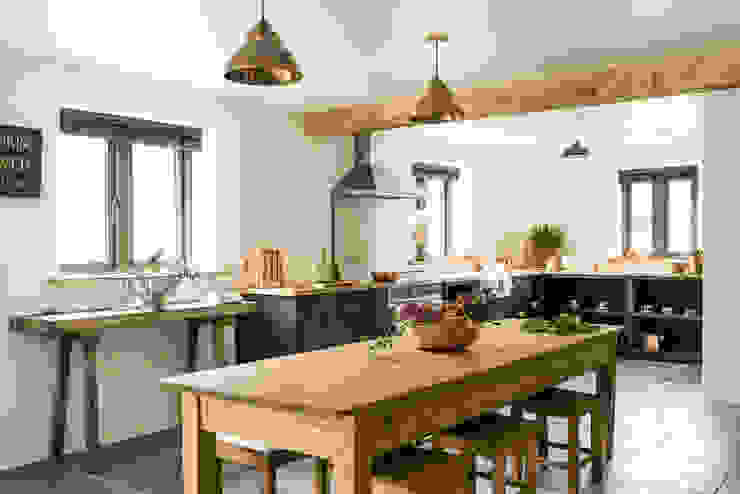 The Leicestershire Kitchen in the Woods by deVOL
deVOL Kitchens
3. Walls flaunting a raw character, like this exposed brick beauty.
4. An intense tone or two grabbing attention, like this cheery yellow.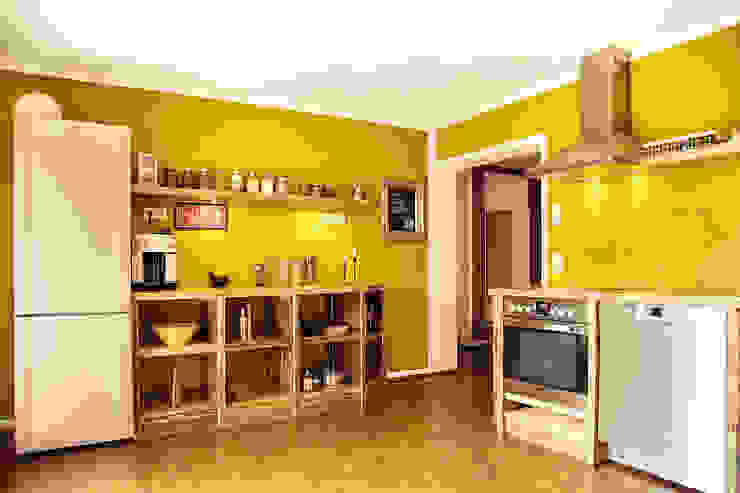 kitchen ​custom-made
edictum - UNIKAT MOBILIAR
5. Vintage and restored furniture getting a second chance in life.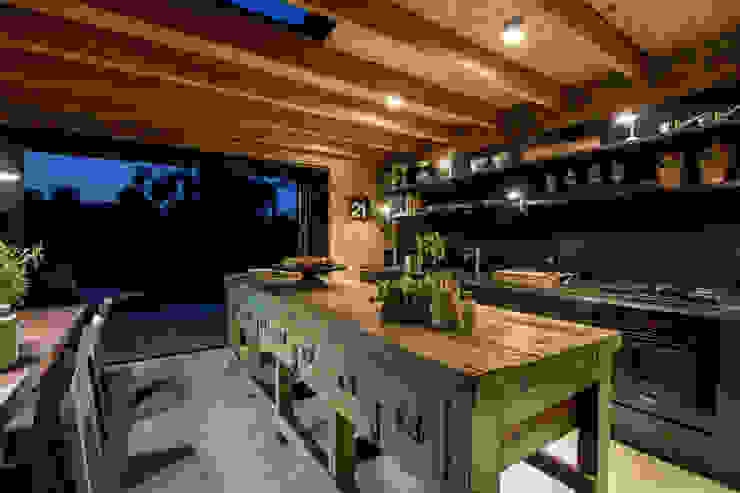 Miner's Cottage II: Kitchen
design storey
6. Pottery – and lots of it.
7. Don't forget to invite nature in via potted plants and some fresh greens.
8. We just love how rustic wood is combined with stainless steel modernity in here.
9. Can you get any more rustic than that delightful stone wall?
10. Seeing as natural stone costs a pretty penny, better stick to wallpaper mimicking such a raw and natural look.
11. Lighting fixtures telling of days gone by.
12. Any little detail that makes use of raw and natural materials, like these wicker-clad pendants.
13. Open shelving for crockery and cooking ware, as that's how they used to store 'em long ago.
14. The more wood (for the countertops, island, backsplash… ), the better.
15. An overall style that is functional yet charming, and looks lived in yet very loved.
Now it's on to Rustic style bathrooms – have a look!