You don't need a huge budget, a horde of professional designers and decorators, and countless hours of hard work to enjoy a stylish bedroom; sometimes it just takes a touch-up here and there to turn that boring space into something eye-catching, relaxing and inviting – and isn't that exactly what all bedrooms should be?
1. A bold hue splashed across the walls with subtle-yet-effective lighting.
2. Using different materials/patterns to adorn the walls.
3. A beautiful piece of wood (such as this headboard) demanding attention.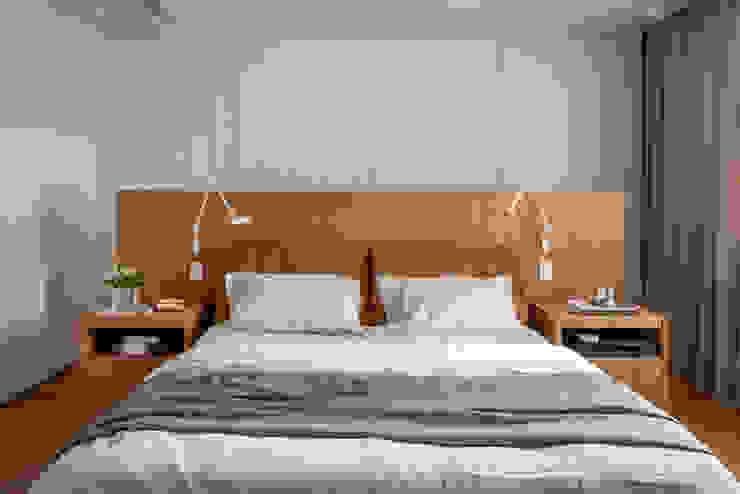 Apartamento Fênix
Gisele Taranto Arquitetura
4. A stylish Scandinavian design can always do the trick.
5. How about an exposed brick wall in white?
6. That upholstered headboard just seems to go on and on and on…
8. Don't underestimate the style power of cheery hot tones.
9. Various textiles ensure a lavish and inviting ambience perfect for resting.
10. A few rustic elements (wooden tables, wicker benches, etc.) can help up the cosy factor.
11. Don't forget about scatter cushions to adorn your sleeping spot.
12. Of course the lighting fixtures can be just as decorative.
13. Blinds to block out sunlight? How perfect for late mornings and afternoon snoozing!
Don't miss out on these Bedroom colour schemes for even more fancy ideas…