Styling up a small space is never easy, especially not when said small space is a room that gets lots of action on a daily basis, like a bathroom.
Well, limited legroom is no excuse for ugliness, so get ready to be inspired by these 15 bathrooms that, although small in size, still manage to impress on a grand scale – and doing the same for your bathroom back home is actually easier than you might think…
1. Open shelves help with storage and displaying a myriad of bathroom goodies, keeping floor space open.
2. Commit to beautiful tiling with striking patterns and colours to distract from the small space.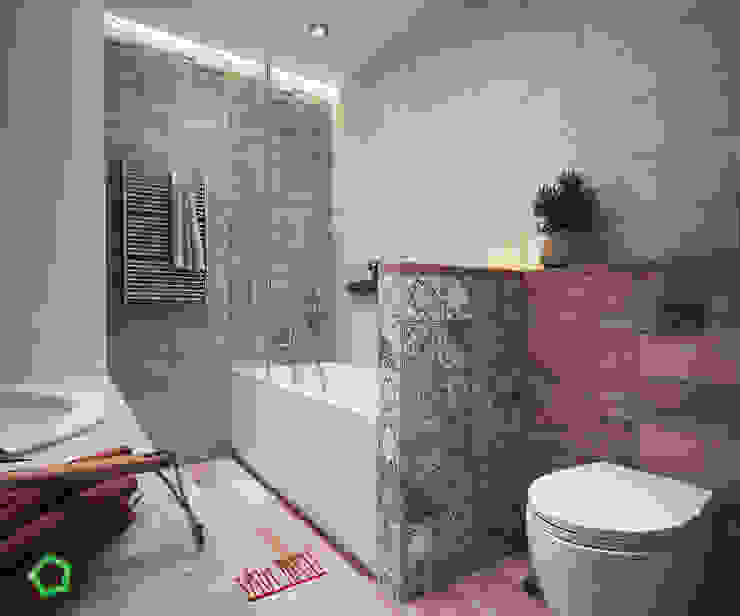 Bathroom
Polygon arch&des
3. A few potted pretties not only look beautiful, but also cleanse the air.
4. A backlit mirror? Now that's how you ensure some dazzle in a tiny spot.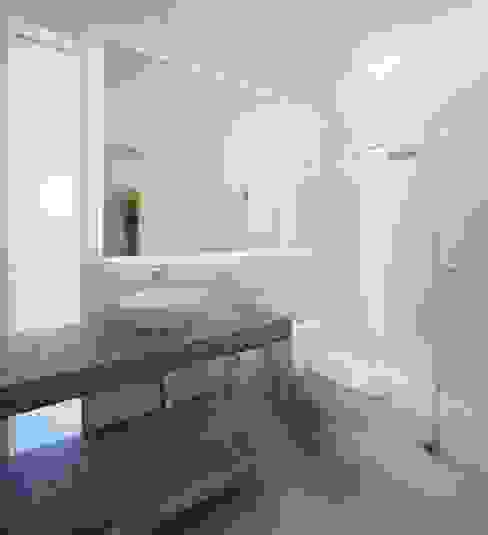 Casa Maple
Martin Dulanto
5. The industrial style is expert in styling up small rooms, as it takes a less-is-more approach to raw materials and open spaces.
6. Hanging pendants not only add shine, but free up wall space (for a few floating shelves, perhaps?).
7. A striking mirror with a look-at-me design can become a prime focal point, cancelling out the need for dozens of other décor pieces.
8. Repeat after us: minimalist style plus monochrome hues equals spacious-looking elegance.
9. As each bathroom needs a toilet and sink, focus on making these features more prominent via colours, materials and designs.
10. Whether you opt for marble or wood, patterns or a clean look, you'll be surprised to learn just what a big effect a wall can have on a bathroom.
11. A few vintage touches (like retro wallpaper or classic-framed mirrors) can give your bathroom the charms of yesteryear's style.
12. Wall niches are expert in adding additional storage space while ensuring a unique look.
13. Play with layered lighting to highlight key areas (like the mirrors and shelves).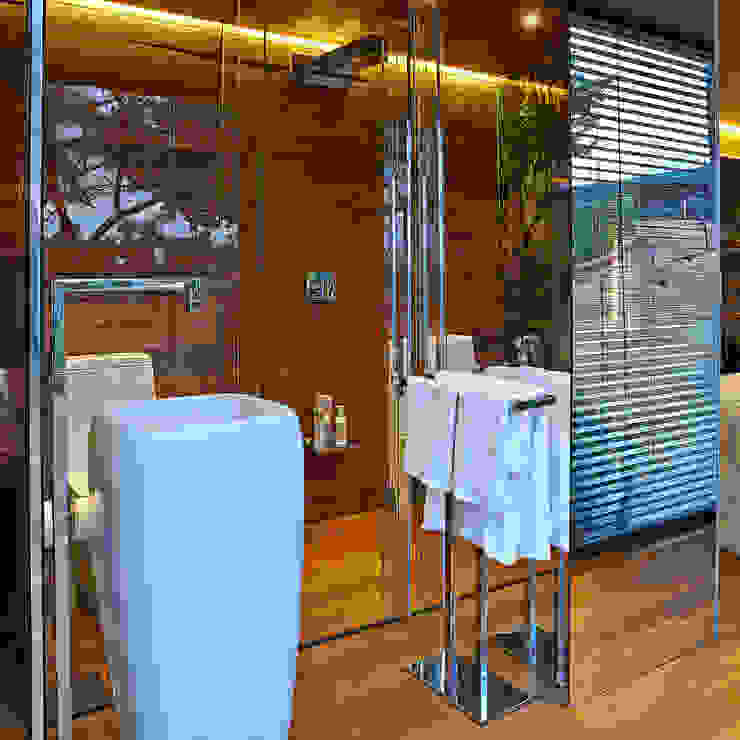 Pocket House
Cristina Menezes Arquitetura
14. Another example of how a wall's exceptional design can make us forget all about the limited legroom.
15. Brick remains one of the best ways to give any room some special flair – such a rich, raw character!