Think that you need lots and lots of legroom to turn even the smallest bedroom into a super stylish space? Think again! Today we turn that notion upside down and douse it with a good amount of style (and colours, textures, fabrics, décor, etc.) – after all, every little bedroom deserves to look beautiful, cosy and inviting, right?
Even though these bedrooms have been conjured up by expert interior designers, just about anybody can copy them back home. So, let's get inspired with these short yet sweet tips!
1. A double duo of mirrors behind the bedside tables.
3. Decorate only one wall and allow the rest to breathe.
5. Don't underestimate the style power of a decent headboard.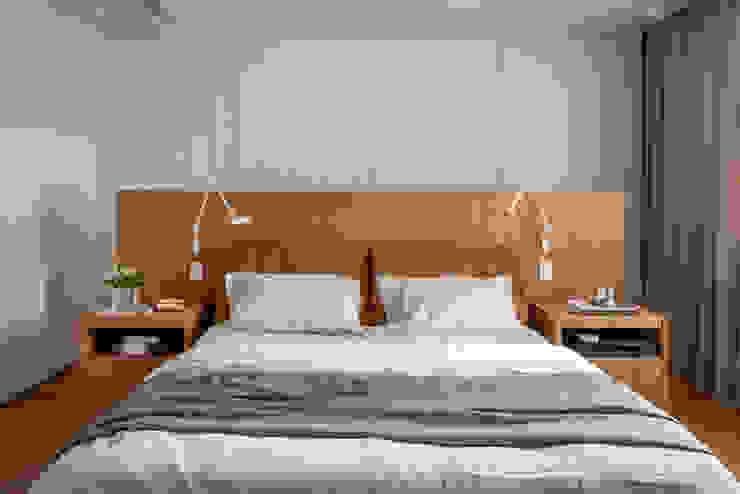 Apartamento Fênix
Gisele Taranto Arquitetura
6. Rely on layers of fabric for a cosy look.
7. Strategically placed lighting can definitely make or break your room's look.
8. This natural stone-clad wall made us go "whoa!"
9. Floating shelves to help out with storage (and free up floor space).
10. Natural light – and lots of it!
11. Striking wallpaper on only one wall for a focal piece.
12. It's all about where and how you position your bed in a really small room.
13. A neutral colour palette adds lots of visual space.
14. 'Wall-mounted' is the term you need to stick to in a small room.