1. A neutral colour palette mixed with eye-catching lighting fixtures – so easy!
2. How about this deep blue that adds a bold vibe to this hallway?
3. See how these stools nearly melt into the identically hued wall in the background?
4. That dusty blue is perfect for evoking a tranquil, nautical feeling.
5. Blue definitely reigns supreme in this little hallway, yet it's the additional décor touches that also deserve special mention.
6. How about some pretty patterns to add interest?
7. That bold grey mixed with an illuminating handrail and glass steps? Simply magical!
8. See how this hallway's grey is a tone or two darker than the rest of the room – a subtle way to make a hallway stand out.
10. A sleek earthy palette definitely gets our attention in this hallway.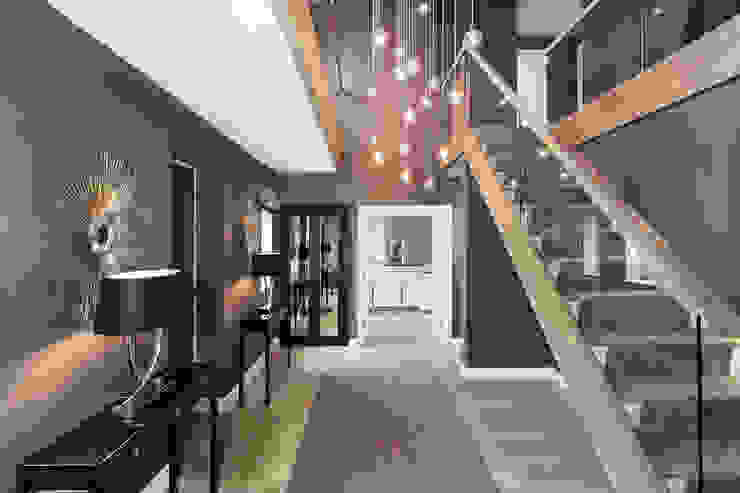 Entrance Hall
Studio Hooton
11. On the other hand, simple white with a complementing hue (like this sea blue) is always welcome.
12. White mixed with warm-toned wood? Superb!
13. That grey wall's texture flaunts a raw character, enhanced perfectly by the striking wall art.
14. Earthy hues beautifully break up this blue, ensuring a calm and serene look for the hallway.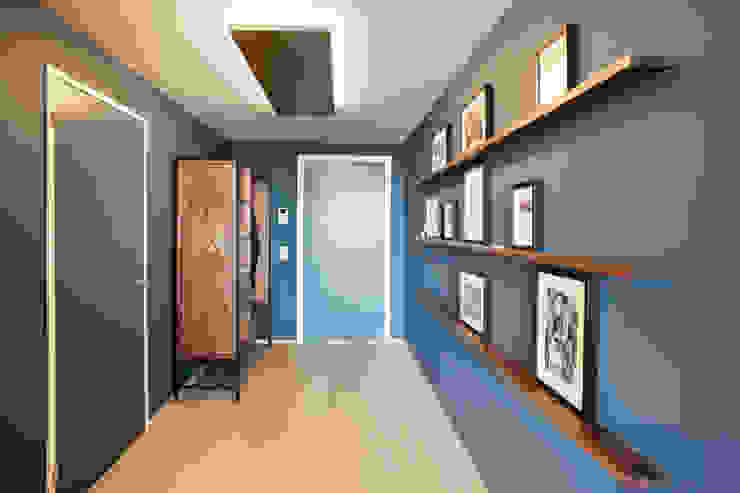 Penthouse, Zurich
Studio Frey