Fences, gates, walls… these and other structures are built to either keep us in or keep others out (sometimes both), and although that's the main aim, we cannot ignore the fact that they also contribute to style and design.
That brings us to today's piece: fences designed in order to separate your garden/yard from the next-door neighbour, which means not only do these have to be beautiful (in order to complement the design on your side), but also effective in keeping prying eyes out.
Let's get inspired…
1. Solid wooden panels in a stone-grey, modern design.
2. Wood again, only this time the style is more rustic with a warm, earthy hue.
3. How striking does this garden seating area become thanks to the fence's design in the background?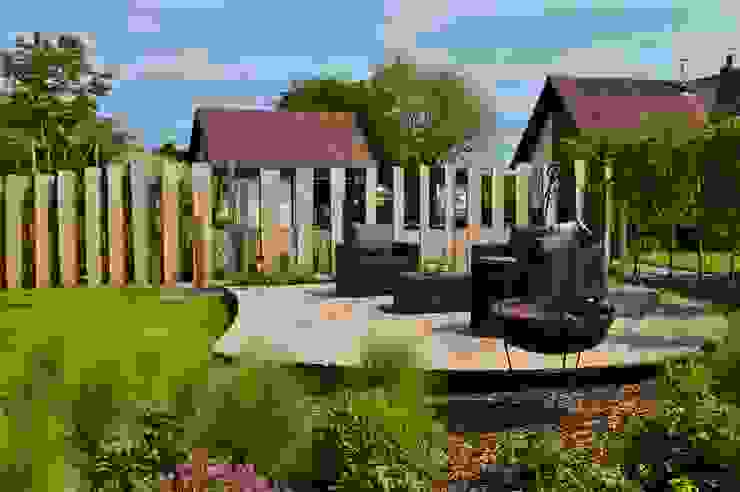 Traditional Garden—Decked Seating Area and Vertical Wooden Screening
Unique Landscapes
4. Trellises take us back to a more classic time and remind us of lush English gardens.
5. For a super modern look, you can always opt for this wall-and-fence combo.
6. Don't forget that you can also add some climbers to enhance your garden's lushness factor.
7. We just love how this wooden fence complements the rustic timber flooring.
8. A zigzag design works fine for this sloping landscape.
9. Of course your fence/wall can also contribute to your space's colour palette.