Thanks to clever designers thinking out of the box, there are numerous choices when it comes to furniture and décor pieces – sofas, tables, wall-art items, lighting fixtures… these are all available in numerous styles and designs (not to mention colours, sizes and textures), ensuring a tailor-made look for your space, regardless of personal preference.
Today we want to take a look at the bedroom and, more specifically, its main piece: the bed. And if you thought that the classic double- bed frame is your only option for giving your bed a stylish look, then consider this article tailor-made for you.
1. Beds with built-in bookcases for storage look both elegant and practical.
2. Who knew a cardboard-based bed could flaunt such a unique look?
3. Need to save up on floor space (or just feel like hanging around)? Then consider this exceptional example.
4. Wooden pallets can be customised to make just about any furniture piece imaginable, and that includes a stylish bed.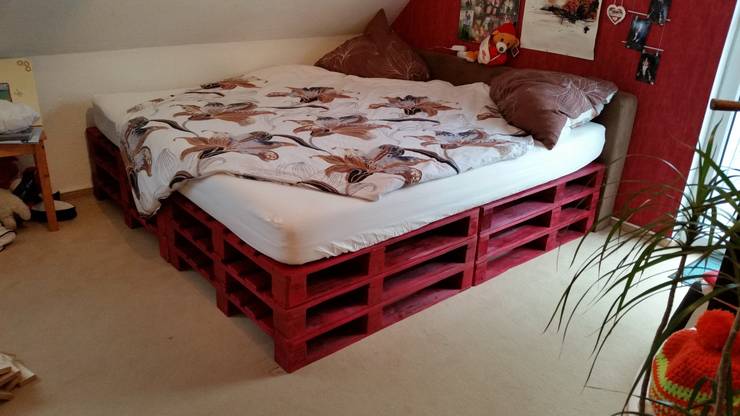 Doppelbett aus 12 Einwegpaletten
Gerner Logistik und Paletten
5. Think that rectangle is your only choice for beds' shapes? Think again…
6. There's a reason why folding beds have been popular in small spaces for so long – because they work!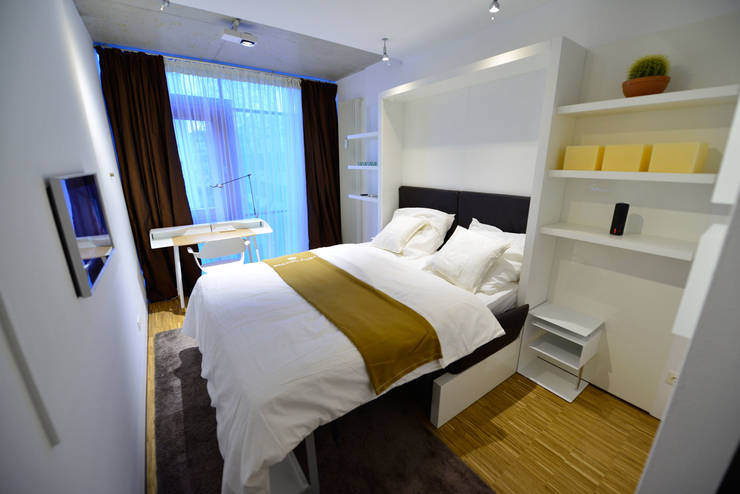 Schlafzimmer
Radius Design
Continuing with our 'styling up your bedroom' theme, let's look at Bedroom Chairs.