You certainly don't have to live in a rural setting to enjoy your own rustic space, most notably the heart of your home (also known as the kitchen), for it all comes down to a few cleverly placed furnishings, décor pieces and finishes.
And let's not forget that all-important aspect of the right materials, for these are definitely the prime elements that can make or break a rustic design.
So, without any further ado, let's see what you need to enjoy your own rustic kitchen…
1. Think warm, earthy and neutral hues for your walls – ditch the blues and greens!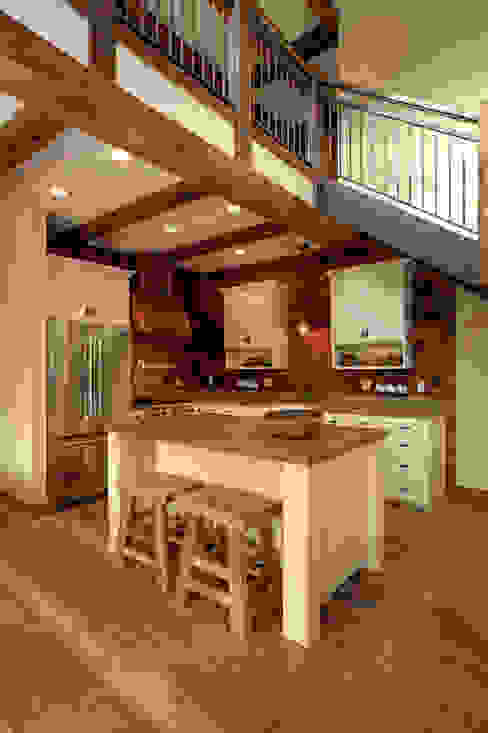 Lucky 4 Ranch
Uptic Studios
2. It's all about raw texture, which means an exposed brick wall needs to be flaunted somewhere.
3. Speaking of textures, if you're privy to stylish wooden floors in your kitchen, then you're halfway there!
4. Even though you can enjoy the latest technology in your rustic kitchen, countertops need to have an old, worn-out look about them.
5. Furniture pieces of wood, bamboo or wicker will add the finishing touches. Ensure these complement your kitchen cabinetry in terms of colour.
6. Don't forget lighting – even the most modern LED lights can still be styled up with rustic-looking touches or covers, so opt for these. And you're done!
Make sure you stay ahead of the curve by checking out the Kitchen trends for 2018.