A minimalist style with neutral colours and open spaces? Or how about something more charming with rustic finishes? These are just some of the questions we've all asked ourselves right before kick-starting a bathroom design. So then, how do you choose? 
How about leaving those colours, textures and designs all up to the Zodiac? And even if you're not a believer in star signs, it still makes for some entertaining reading.
Scroll down and see which design has been chosen for you…
1. Aquarius: the modern style, with a monochrome colour palette really making that water theme (perhaps as a focal wall) become more prominent.
2. Capricorn: for the right amount of elegance, we recommend marble surfaces. And lots of natural lighting!
3. Sagittarius: the adventurous sign will experiment with textures and finishes, which brings to mind this stone-grey creation of concrete, stainless steel, etc.
4. Libra: vintage touches are a must, but so is practicality, so opt for dual sinks, a large tub, and appropriate seating spots.
5. Virgo: an overall sense of order and calmness, with grey hues and concrete, is what we recommend for the neat-as-a-pin Virgo.
6. Leo: you're bold and proud, and your bathroom needs to display that. What could be better than cheery yellow splashed across sleek stone surfaces?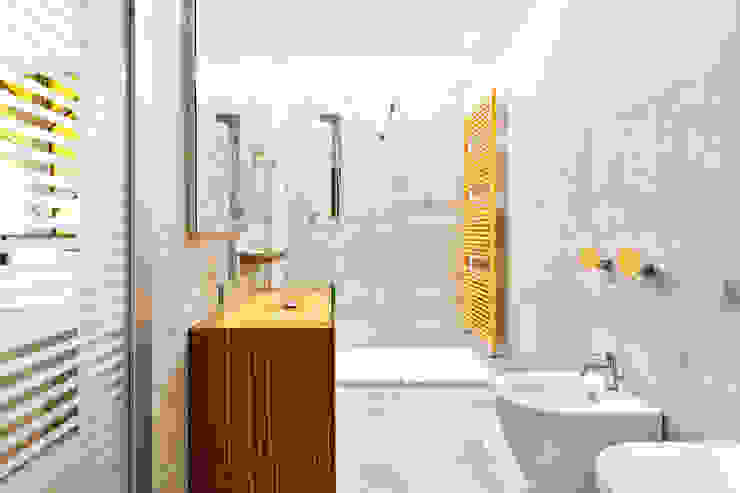 Garden rooms il bosco del cadelach
Daniele Menichini Architetti
7. Cancer: your bathroom is a homely space with comfort, so get some rugs, soft towels and wooden surfaces to up the welcoming factor.
8. Gemini: there's a dual side to this design, as cleanliness and excitement are combined perfectly via bold colours, brilliant patterns and raw surfaces.
9. Scorpio: to show off your elegant personality, go with a monochrome palette, glass screens and oversized tiles. Don't forget the brilliant lighting fixtures.

Modern contemporary bathroom
Tailored Living Interiors
10. Taurus: as you're connected to nature, go with a rustic look with natural stone, scenic views and an adequate amount of fresh plants.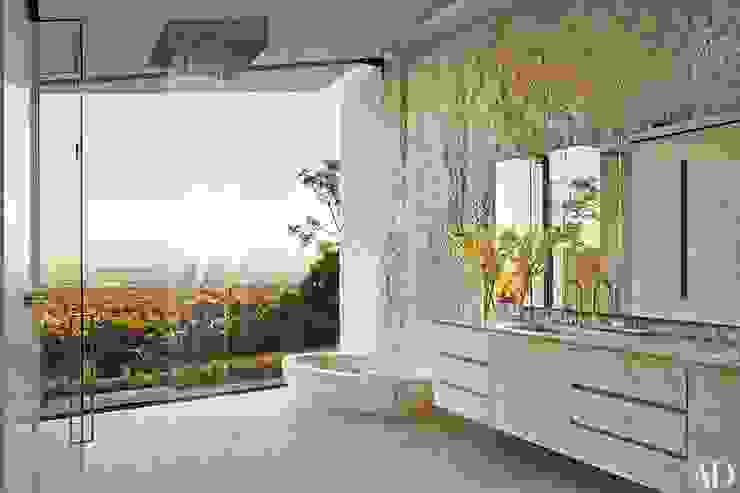 Travertine bath in Michael Bay home in Los Angeles
Pietre di Rapolano
11. Aries: you're very realistic about life, and that's why a minimalist style (less to clean) is right up your alley. White and bright are the keywords here!
​12. Pisces: an organic look with a soothing vibe, which means wood, plants, and soft neutrals for your bathroom's beauty. Remember to bring in lots of natural lighting.