1. Eclectic: For the one who's always up for trying new challenges, for the eclectic design is dynamic, versatile and not afraid to take chances.
2. Rustic: Perfect for anyone who seeks a warm, comfy and homey environment, as those rustic surfaces and earthy colours immediately welcome you in.
3. Minimalist: You are a realist in everything you do and always focus on the facts, which is why the 'less is more' look is perfect for you.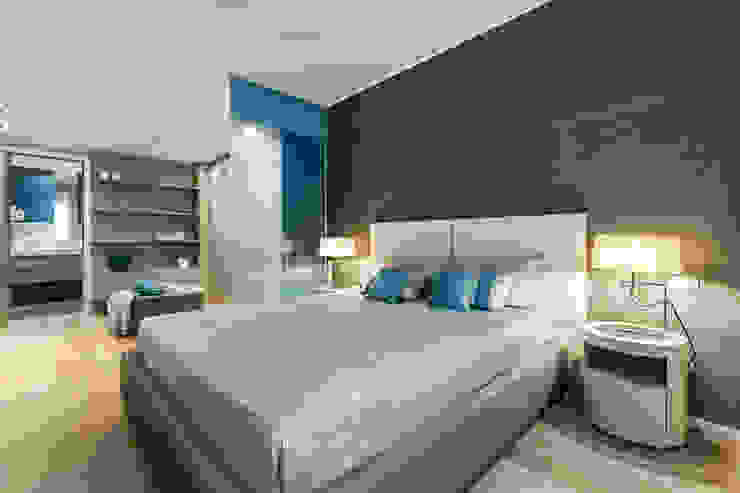 Summer residence—Interior design for the apartments on Cote d'Azur
NG-STUDIO Interior Design
4. Super glamorous: You value comfort and glamour above everything else, which is why tufted headboards, heavy drapes and a royal design is perfect for your bedroom.
5. Classic: You enjoy life's simple pleasures, yet don't get caught up in it. Pick the classic design, as it never goes out of style and combines simplicity with beauty.
6. Aesthetics that pop: You are energetic and that needs to shine through in your popping colours, bright artwork and eye-catching lighting designs.
7. Colonial: You value the charms of yesteryear and a vintage touch, and that's why delicate fabrics, raw tones and a four-poster bed is just what you need.
8. Modern: Simple lines, clean spaces and a commitment to functionality speak of your assertive personality. You know what you want, so go get it!
9. Romantic: You are focused on intimacy and that's why your bedroom becomes a dreamy environment with soft colours, flowing fabrics and delicate touches.
10. Bohemian chic: You break away from social norms and don't care what others think. Be free to experiment and mix different textures and patterns!
Then again, it could be quite interesting to see what the stars say… Let's go about Matching your bedroom to your Zodiac sign.