Want to make a beautiful first impression? Although a neat front garden and beautiful façade will help, you need to put a little more energy into your entryway/foyer, as that's the first indoor space guests get to see of your home. And even though we are not supposed to judge a book by its cover, many people will look to your entryway to get an idea of what the rest of your home (and your commitment to neatness and style) looks like…
1. Trunks, crates or stylish boxes to introduce a unique character while also helping out with storage.
2. A mirror to add visual spaciousness and help bounce light around.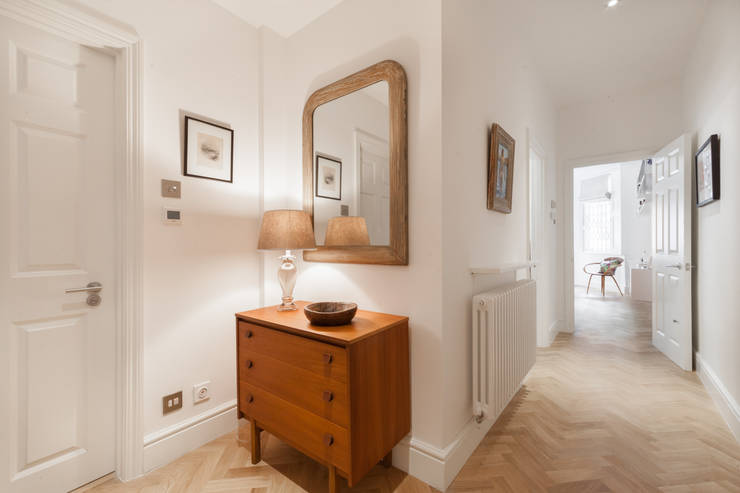 Hallway with eclectic furnishings and herringbone wood floor
Timothy James Interiors
3. If you have the legroom, a simple little seating spot (stool, bench, tub chair, whatever fits the design) can be both practical and pretty.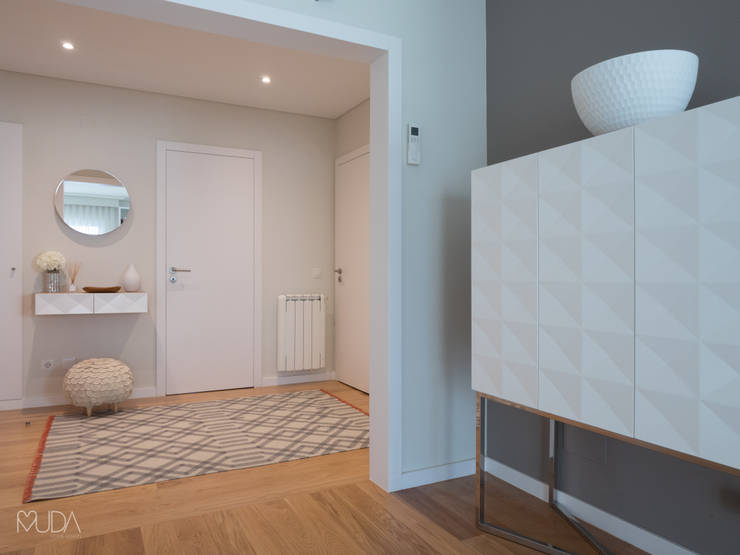 Sala e Hall | Depois
MUDA Home Design
4. These simple wall knobs help when it comes to hanging coats and hats, yet also make for unique décor wall pieces.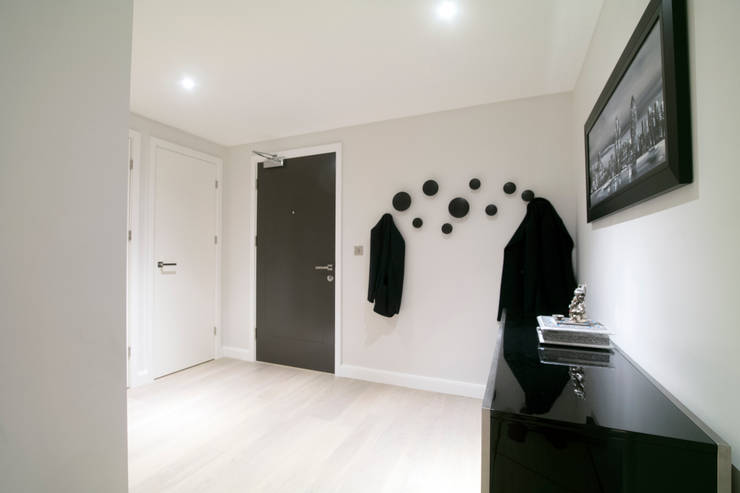 Wharf Road, Islington
Patience Designs
5. Ensure you have at least one piece that stands out, whether it's a photo frame in a bright colour or an ottoman with striking patterns.
6. Rugs are perfect for a soft underfoot sensation, stopping some of the dirt tracked indoors, and adding a touch of colour/pattern to the space.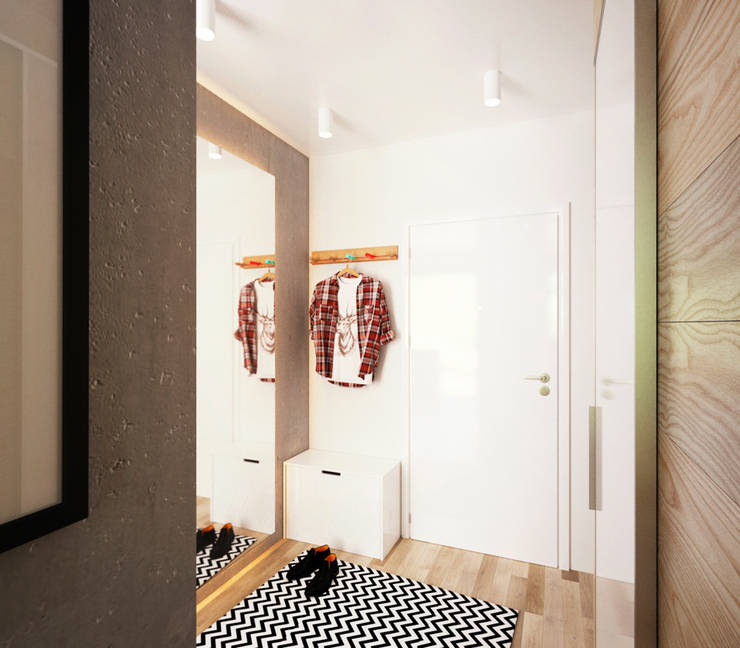 KEFIR HOME
IK-architects
7. A piece made from wood, whether it's a credenza, a bench or a small potter, as wood ensures a homey, natural and warm touch.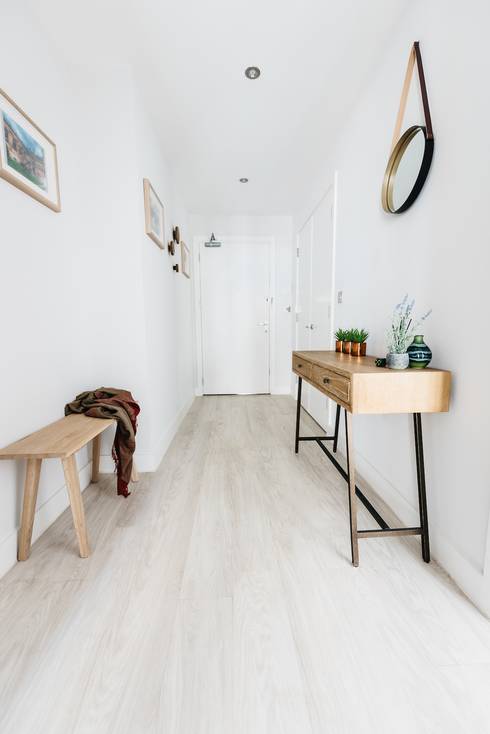 Entrance hall
Katie Malik Interiors
8. Something fresh from your garden or the local nursery, as potted plants and flowers help to cleanse the air.
Speaking of first impressions, take a look at these Inspirational front garden designs.