The design of the kitchen has seen quite the change in the past few decades – where it used to be hidden out of sight and used only for cooking and washing up, it has now become one of the home's prime socialising spots. And why not, seeing as kitchens, especially in open-plan layouts, can be styled up for not only cooking and baking, but also comfy seating, elegant dining, etc.
And speaking of open-plan layouts, today we have a look at sliding doors, because sometimes you just want to shut off that cooking space from the adjoining seating- and/or dining zone – but only temporary, of course!
1. Glass doors still ensure a visual link with the adjoining rooms.
2. How about this wooden beauty? Looks like it could be kitchen cabinetry, doesn't it?
3. Nothing wrong with some classic style, detailed wooden frames and stained glass.
4. Frosted glass ensures a touch of mystery – just what is cooking behind those doors?
5. Glass doors and windows ensure a completely transparent separator between kitchens and adjoining spaces – perfect for large rooms.
6. Who says you can't dabble in a bit of colour with your sliding doors?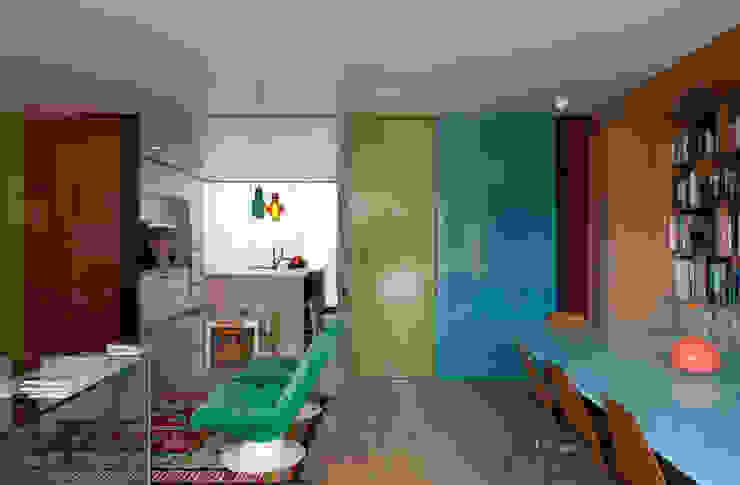 West London house
Viewport Studio
7. Light wooden frames complementing the furniture ensure a stylish touch in this instance.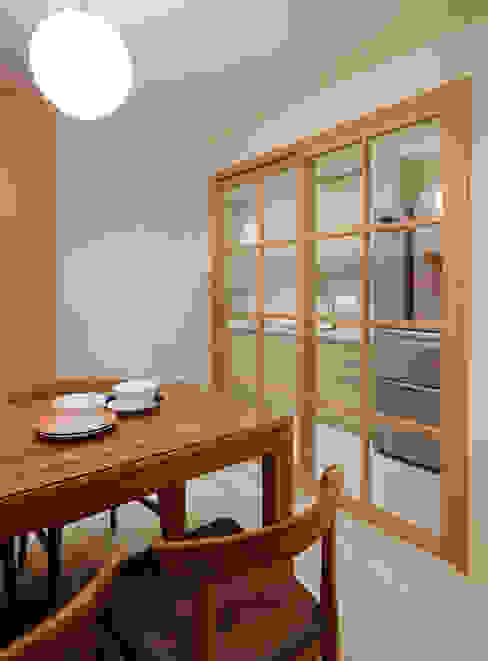 簡潔明亮的廚房與精緻可愛的餐廳由收合自如的拉門阻隔廚房的意味與油煙
弘悅國際室內裝修有限公司
8. Frosted glass and black frames bring about a modern-meets-industrial design.
9. Even the country style can be made that much more charming with some sliding doors. We love this soft neutral colour scheme!
​10. Don't forget that glass doors also help light to travel between rooms.
We have some more Creative kitchen ideas to choose from!