2018 is already in full swing, but luckily it's not too late to get on board with trends that are considered "hot" for the rest of the year. So, if your bathroom has been looking a bit dull lately, that's probably because it's outdated.
Well, no more! Get on board with our 2018 "must-have" elements by scrolling down to see what your bathroom needs to be considered hot, stylish and, above all, practical!
1. Wall niches not only help with storage, but are also considered décor touches, especially when combined with expertly placed lighting.
2. Ceiling pendants in the shower are in for 2018 – no more stubbing your toe while washing and shampooing yourself.
3. Bring your very own raincloud into your bathroom with a rain shower head.
4. Vintage bathroom furniture is in for 2018, so start stocking up on those classic-style pieces.
5. Glass tiles are easy to clean, strong, and super gorgeous, which is exactly why they are considered "hot" in bathrooms in 2018.
6. Shower curtains flaunting interesting prints and patterns are all the rage right now.
7. Give your bathroom floor a break by opting for wall-mounted / floating furniture pieces.
8. Marble is in for 2018! Pure proof that this material is still standing the test of time and trend.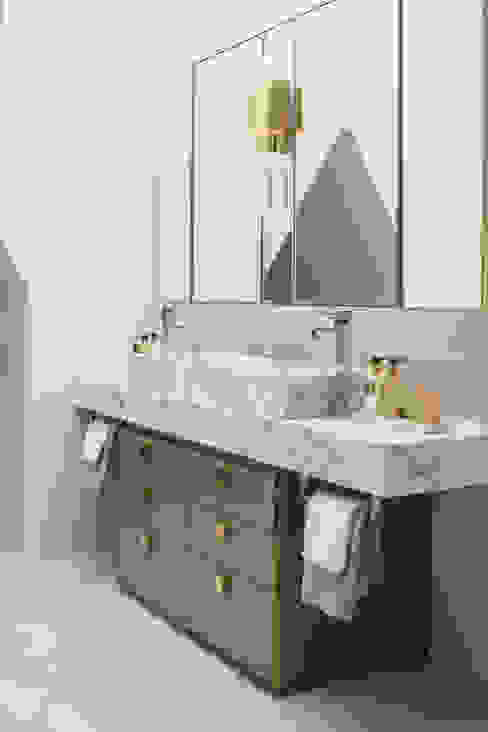 Master Bathroom
Roselind Wilson Design
9. Comfort is key, which means all your bathroom elements (from rug to potted plants) need to turn your bathroom into a spa-like space.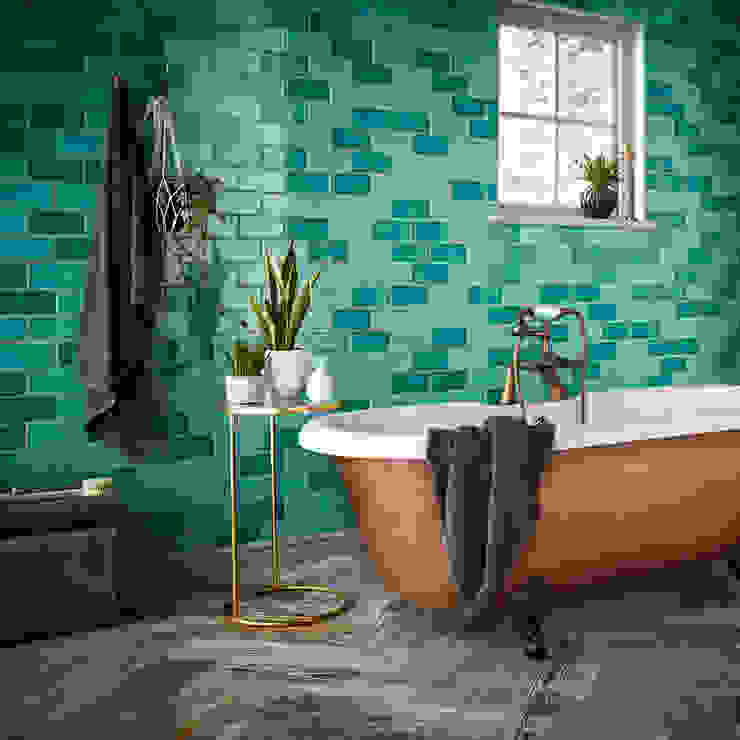 Teal Antique Crackle Metro Tiles
Walls and Floors Ltd
Not sure which design your bathroom needs? Find out with: Which bathroom does your star sign seek?